Last Updated on 5 months by Komolafe Bamidele
Have you been hearing of Skrill Virtual Master Card but don't know how to Get FREE Skrill Virtual Master Card? 
Then you have come to the right web page that has a detailed solution to your search query.
Skrill Virtual Card which is designed for online shopping is a top competitor and alternative to PayPal and other virtual card issuers out there.
Skrill being an outstanding platform is one of the best payment gateways that are in existence in the world today.
Skrill Virtual Master Card can be used by freelancers, Woocommerce websites, business entities, etc. for accepting Payments from any location in the world.
Just like PayPal, Skrill can be integrated into every website to receive static payments from users and even it works perfectly for Paypal verification.
In terms of security, Skrill offers top-notch security, which makes the platform outstanding among other platforms that can be used to accept payments as well.
Moreover, one of the fantastic features of Skrill is that they allow everyone to create a free account, link their card, and start sending and receiving money across the globe.
Although, you will need to verify some details before you can have full access to some functionalities in this platform.
While using Skrill, US residents, European Union members, and members of the SEPA Zone can obtain a free virtual card online;
probably a Virtual Prepaid MasterCard and Virtual Prepaid Visa Card for the US residents and non-US residents respectively.
In this guide, we will detail how you can get a Free Skrill Virtual Master Card without much hassle.
What is Skrill & How Does it Work?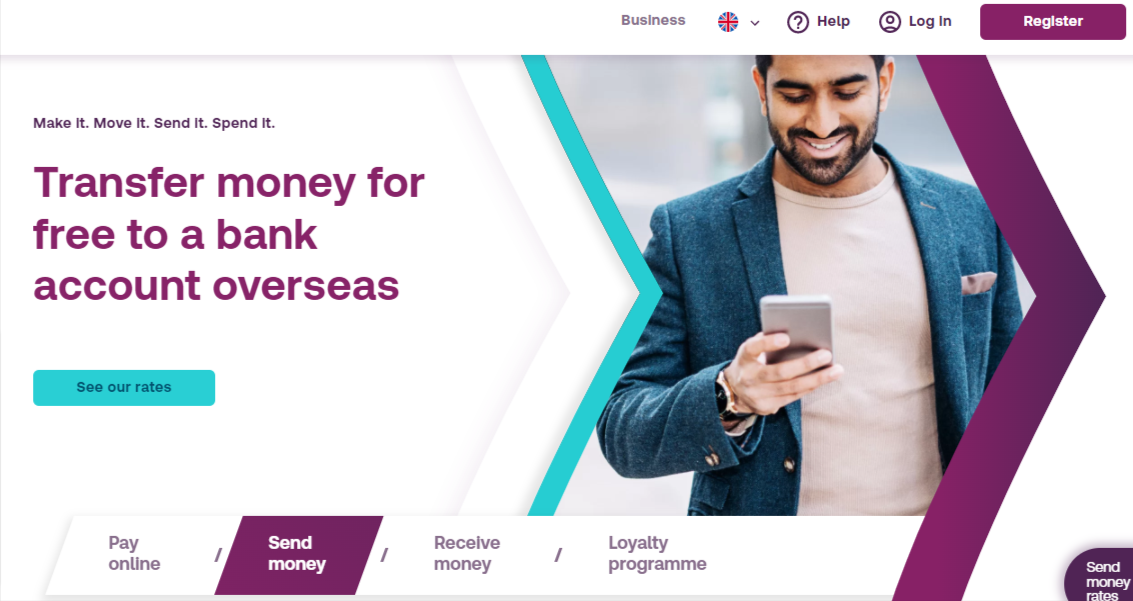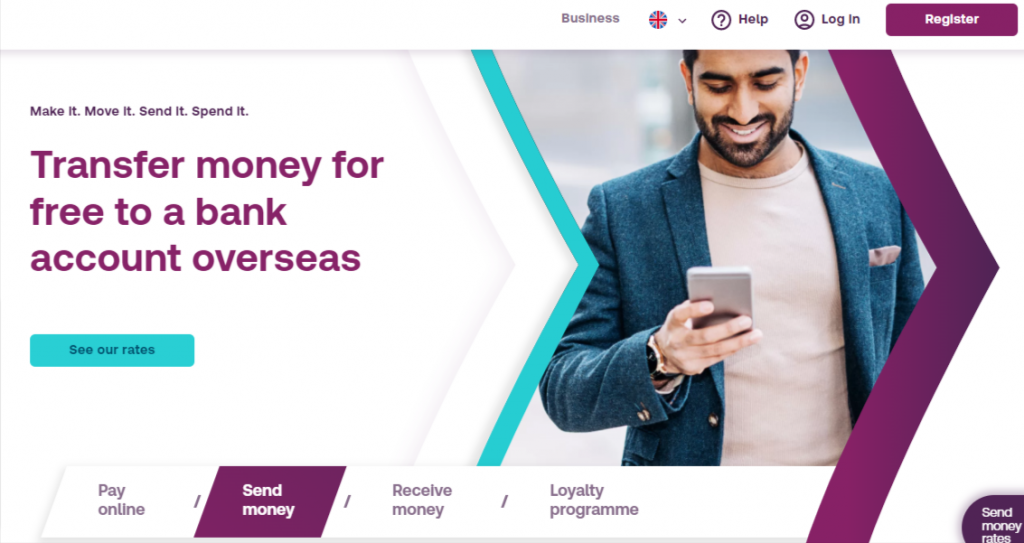 Skrill which was launched in the year 2001 is a digital wallet that makes it possible for people to make online payments and also transfer money across platforms for their services.
Skrill is quite an outstanding platform that is being used to send and receive payments across nations.
Currently, Skrill is operating in over 120 countries and their digital wallet has about 40 different currencies from top countries such as the USA, Canada, etc.
From the time Skrill was launched, it has helped millions of happy customers send, receive, and spend funds online with just a few clicks.
Regardless of your location, you can effortlessly use Skrill to handle your transactions effectively.
Furthermore, you can use Skrill to transfer money, make payments online, bet online, trade forex, and even buy crypto with real-time conversion rates and with just a peanut fee.
Creating an account with Skrill is quite easy.
All you need is to navigate to the website, sign up using your email address and your desired password, and then follow the on-screen guide to verify and activate your newly created Skrill account.
Skrill Issues both Physical Prepaid Master Mards and Virtual Cards? Difference


Skrill prepaid Mastercard is a great tool as regards financial transactions both for online casino games and other online payment gateways.
The most interesting feature of Skrill prepaid Mastercard is that it is quite acceptable on every platform that accepts Mastercard.
While using Skrill Prepaid Mastercard, allow you to have instant access to your account balance anytime you wish to.
Moreover, gamers can use their Skrill Prepaid Mastercard to top up and also to withdraw funds from their online casino accounts.
Also, you can use your Skrill Prepaid visa at contactless payment portals around the world at retail locations, and also you can use it to withdraw cash from ATMs.
Unfortunately, there are some daily limits and fees for ATM withdrawals and they are dependent on your Skrill VIP level.
On the other hand, Skrill Virtual prepaid cards are cards that are produced and delivered electronically.
If you have a Skrill Virtual prepaid card, you can use it while making a one-off payment or for making transactions while on the go.
Moreover, before you can be able to use your Skrill Virtual prepaid card, you will need to add funds to it.
When you have funded your Skrill Virtual prepaid card, it will serve as a normal plastic card when making payments.
To make payments, you just need to enter the 16-digit card number and its security code (CVV) as well as the expiry date to make a payment.
Which Country is Eligible or Supported to Get a Skrill Virtual Card/ MasterCard?
Skrill being an outstanding platform has lots of countries where their services are being supported.
The countries listed below are regions where you are allowed to hold a Skrill Account, make transactions with merchants, and also have access to deposit and withdraw funds from your Skrill account.
Moreover, recently, Skrill does not offer MasterCards for residents of NON-SEPA countries any longer.
These countries include:
Albania, Algeria, Andorra, Antigua and Barbuda, Argentina, Armenia, Australia, Austria, Azerbaijan, Bahamas, Bahrain, Bangladesh, Belarus, Belgium, Belize, Bhutan, Bolivia, Bosnia & Herzegovina, Brunei, Bosnia And Herzegovina, Botswana, Brazil, Brunei, Bulgaria, Cabo Verde, Cambodia, Cameroon, Canada, Chile, China, Colombia, Costa Rica, Côte d Ivoire, Croatia, Cyprus, Czech Republic, Denmark, Dominica, Dominican Republic, DR Congo, Ecuador, Egypt, El Salvador, Estonia, Ethiopia, Fiji, Finland, France, Georgia, Germany, Ghana, Greece, Guatemala, Haiti, Holy See, Honduras, Hungary, Iceland, India, Indonesia, Ireland, Israel, Italy, Jamaica, Jordan, Kenya, Kiribati, Kuwait, Latvia, Lebanon, Lesotho, Liechtenstein, Lithuania, Luxembourg, Malaysia, Maldives, Malta, Marshall Islands, Mauritius, Mexico, Micronesia, Moldova, Monaco, Montenegro, Morocco, Mozambique, Netherlands, New Zealand, Nicaragua, Nigeria, Norway, Oman, Pakistan, Panama, Paraguay, Peru, Philippines, Poland, Portugal, Qatar, Romania, Russia, Rwanda, Saint Lucia, San Marino, Sao Tome & Principe, Saudi Arabia, Senegal, Serbia, Seychelles, Singapore, Slovakia, Slovenia, Solomon Islands, Somalia, South Africa, South Korea, South Sudan, Spain, Sri Lanka, St. Vincent & Grenadines, State of Palestine, Swaziland, Sweden, Switzerland, Tanzania, TFYR Macedonia, Thailand, Tonga, Trinidad and Tobago, Tunisia, Turkey, Tuvalu, U.K., U.S., Uganda, Ukraine, United Arab Emirates, Uruguay, Vanuatu, Venezuela, Viet Nam, Zambia, Zimbabwe
Why Can't I get Skrill Physical MasterCard or an Instant Virtual Card?
If you were unable to obtain a physical MasterCard or instant virtual card from Skrill,
It may be that your country is restricted from having either Skrill physical MasterCard or instant virtual card.
Below are the countries where you can use all Skrill services including the PrePaid MasterCard.
Belgium, Cyprus, Netherlands, France, Denmark, Sweden, Germany, Latvia, Portugal, Estonia, Poland, Iceland, Greece, Lithuania, Slovakia, Bulgaria, Romania, Liechtenstein, Ireland, Luxembourg, Slovenia, Great Britain, Croatia, Monaco, Spain, Malta, Finland, Hungary, Czech Republic, Norway
How to Create and Verify Skrill Accounts
Creating a Skrill account is quite essential as this is the first stage that is involved before you can obtain a free virtual MasterCard with Skrill. here is a step-by-step guide to signup for skrill
Below are the steps to follow while planning to create a Skrill account:
With your computer, navigate to the Skrill website and click on the register button. The register button is located at the top right-hand corner of the screen. You can also click on the "Get started" button to proceed to create your Skrill account.
On the registration page, you will need to fill up a registration form with your details.
When you are done entering all your required details, your account will be automatically created. At this stage, you have successfully created an account with Skrill.
To verify your Skrill account, you have to upload your ID documents, which will be reviewed within a few minutes. Once accepted, your newly created Skrill account will be verified immediately.
How to Create Skrill Virtual Card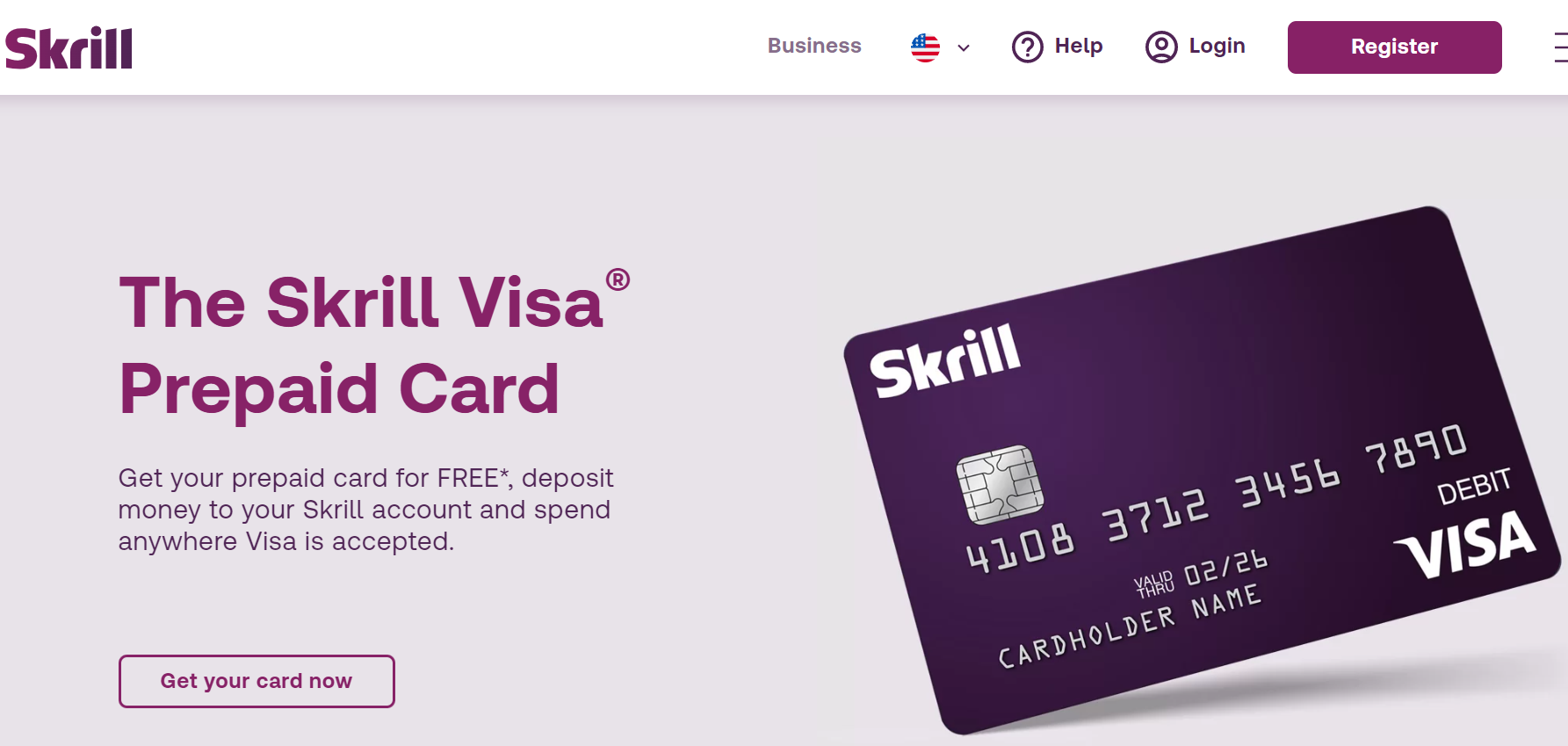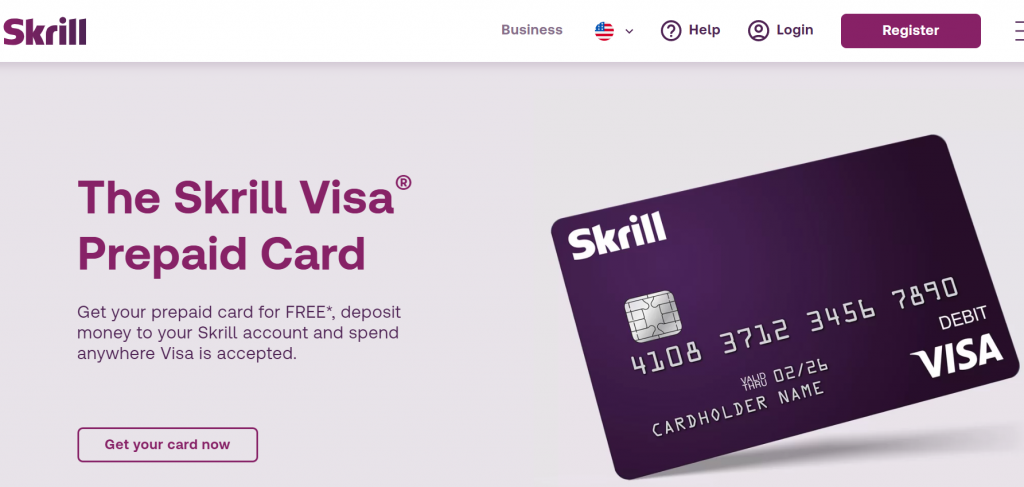 To create and get a Skrill Virtual Prepaid Card, follow the steps below:
First of all, you need to create an account with Skrill and verify it. Then when you log in, you will see a menu right from your account dashboard.
Next, click on the option that says "Get a Skrill card"
Moreover, if you have an existing account, just go to the "Skrill Virtual Cards" directory and click on "Add Card"
Here you will need to verify your account by uploading your ID documents. Ensure you upload valid documents.
Next, a form will be presented to you, which you need to fill it and specify your desired local currency. Here endure that you select the currency that is available in your country. This is to help you prevent conversion fees that you will encounter when using your Skrill account on local websites or in shopping centres.
When you are done filling out the form and setting your desired local currency, your Skrill Virtual card will be generated automatically. Note: This Virtual card comes with 16 digits card number as well as an expiration date and CVV. With the information on the card, you can further use it to make payments and purchases.
At this stage, you have gotten your free skrill virtual card which can either be used for free trials or payments online.
Why Choose a Skrill Virtual Card?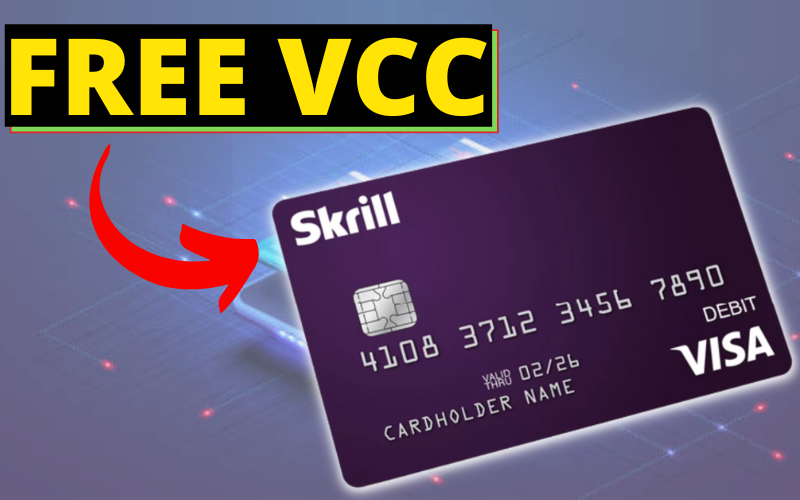 Below are the core benefits of the Skrill virtual card:
#1. You can pay securely and discreetly
Using Skrill virtual card is quite a secure way that you can utilize while making an online payment.
With Skrill virtual card, your debit or credit card details will remain private.
This is because the payments you made with your Skrill virtual card are not in any way linked to your bank account.
#2. It is budget effectively
Skrill virtual card allows its users to spend only the money they have added to their card.
This will in turn help users monitor how much they are spending online.
Moreover, if your card provider offers users a mobile app, you can download it to get notified of any single transaction that happens to your account.
#3. You can spend your funds anywhere you want
As a virtual card is designed for digital transactions, your Skrill virtual card can be connected to Mastercard or Visa,
which makes it possible for you to make payments on any platform around the globe.
Moreover, in some countries where you don't have access to banking, you can add funds to your Skrill virtual card and utilize it while making online payments.
#4. Users can use their preferred currency
Since Skrill accepts lots of currencies, you can choose a currency that is the same as your local currency while making payments.
#5. Faster payment
With Skrill virtual card, you can make instant payments without the need to wait for your card and its PIN to arrive at a post office. It is quite fast and convenient regardless of your location.
Skrill Virtual Card Fees & Limit
Skrill is quite an outstanding platform and is free when it is been issued to users.
Also, there are no additional or hidden fees on the user's account.
Moreover, there are some conversion fees that users are mandated to pay when performing transactions with third-party platforms that accept money only in a specific currency.
In the Skrill platform, currency conversion fees can be up to 3.99%, depending on the currency you are converting and also the amount that you intend to convert.
Meanwhile, there is a 10 EUR annual service fee that users who often handle conversions with Skrill are to pay.
Furthermore, getting balance inquiries, online statements, requesting PINs, receiving cash, and making online purchases are all free while using Skrill.
Moreover, a user's first Skrill digital card is free but unfortunately, users are to pay €2.50 if they need another Skrill digital card.
Examples of Websites that Accept Skrill Virtual Card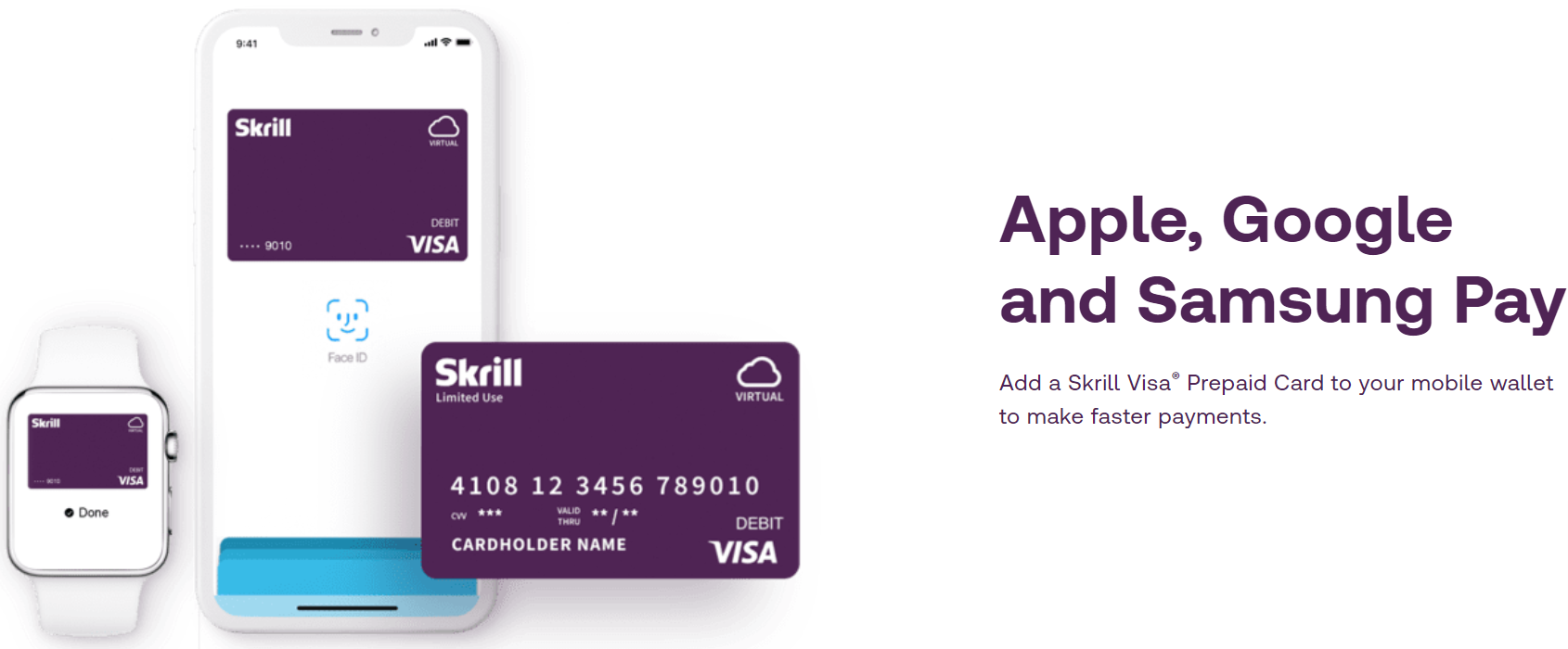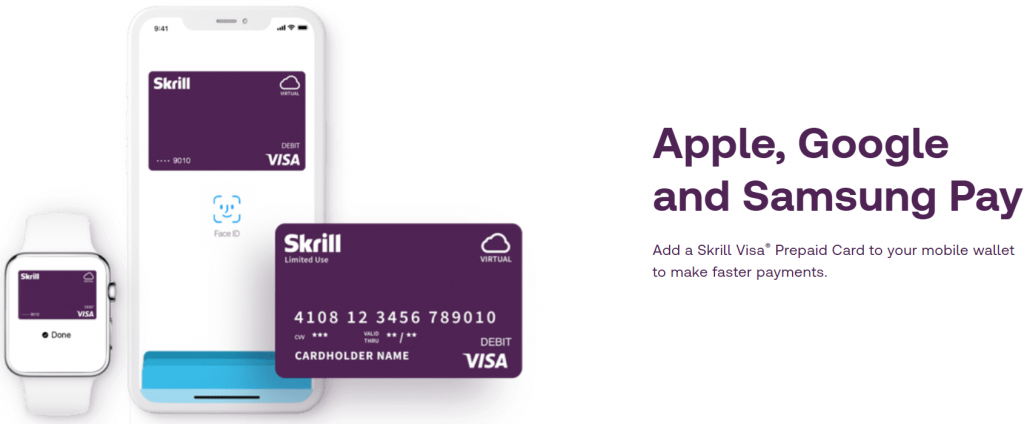 Below are some websites where you can use your Skrill virtual card to make payments:
eBay
AliExpress
Amazon
Skype
Steam
PokerEnergy.net
Grandeshopping.it
DHgate.com
FxPro
Exness
Pokerstars
GGPoker
PartyPoker
Can Skrill Free Virtual Card use for PayPal Verification?
The short answer to this question is YES!
You can connect your Skrill virtual card to your PayPal account and use it for PayPal account verification.
To achieve this, follow the steps below:
Log in to your PayPal account
Navigate to "Wallet"
Click on "Link card" to link your Skrill virtual card to your PayPal account
When you are done, click on confirm credit card option to confirm the virtual card you just added.
Wait while PayPal sends you a verification code.
Next re-login to your PayPal account and enter the verification code.
Is Skrill Better than Payoneer?
Skrill being an outstanding platform offers its services in lots of countries and currencies globally.
On the other hand, Payoneer is quite limited in its functionality across countries.
For instance, Payoneer only accepts a few currencies while using it to receive payments.
Another fantastic feature of Skrill over Payoneer is that Skrill has zero transaction fees when making transfers abroad.
Moreover, both Skrill and Payoneer are quite good platforms that are used for money transfer services and they are highly secure and easy to use.
Another awesome feature is that Skrill supports Bitcoin as a payment method while Payoneer does not have such an updated feature.
Conclusion
Skrill Virtual Card is quite an outstanding payment gateway that is designed for online shopping and it has lots of features when compared to its competitors and alternatives such as PayPal, Payoneer, etc.
Skrill Virtual Master Card can be used by freelancers, Woocommerce websites, business entities, etc. for accepting Payments from any location in the world.
Furthermore, Skrill is a transparent platform that does not attach transaction fees to its users.
Skrill has a huge advantage over other platforms, in the sense that while using Skrill,
you will enjoy faster payments, you can be able to pay securely, it will help you to budget effectively, etc.