Last Updated on 6 months by Komolafe Bamidele
Wise, Formerly TransferWise Payoneer Alternative was established for People mostly experiencing the challenge to either pay money or receive money either commercially or personally for services.
Whether it's earnings generated from Freelance Service, Publisher Revenue, or receiving money for digital products & services, e.t.c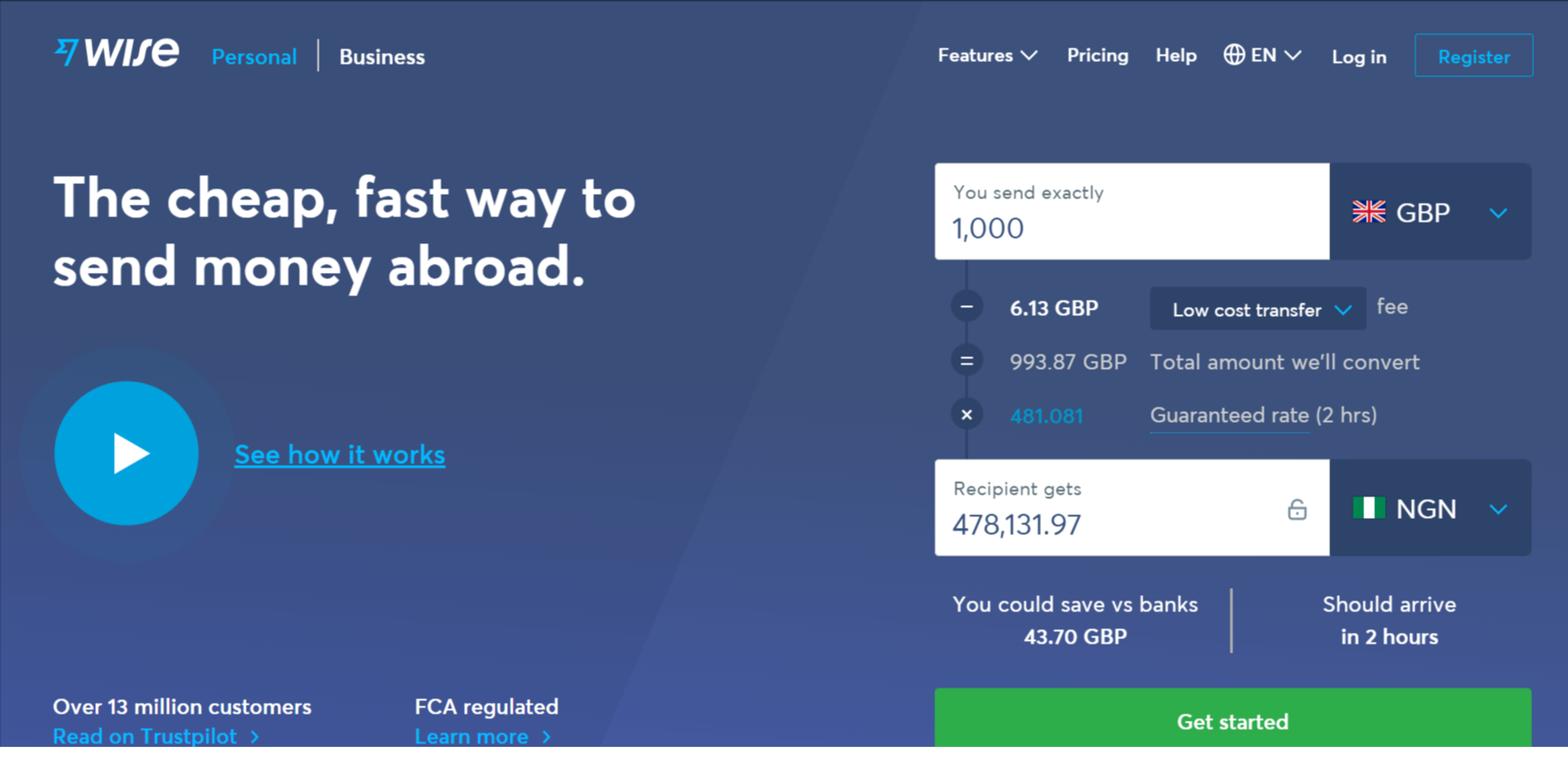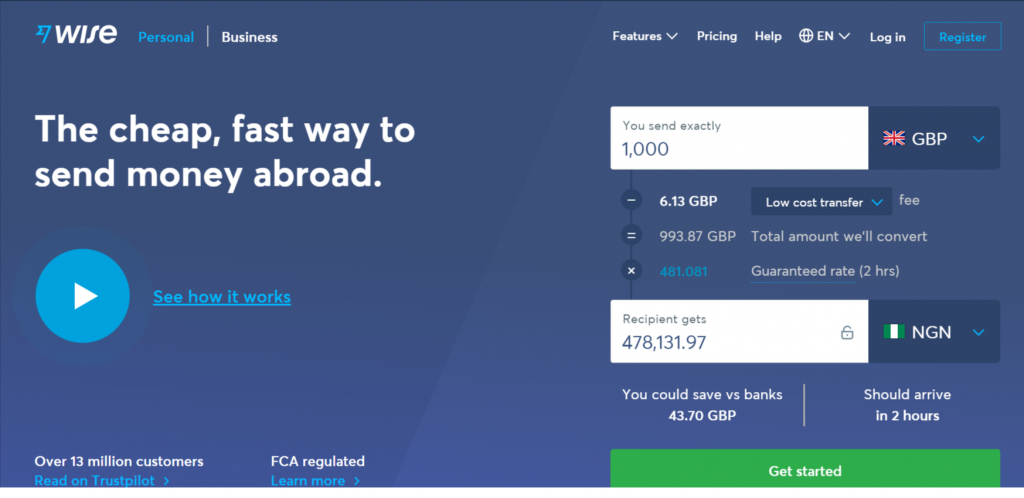 it's truly important to use a fast payment service that operates in almost countless countries. Since we've abundantly faced this problem & solved it for ourselves.
If you, like many others, are wondering about the best payment Gateway if you should use Wise, Formerly TransferWise or Payoneer for your next fund's transfer, reading this page till the end will work well for you.
What is Payoneer Global Payment Service?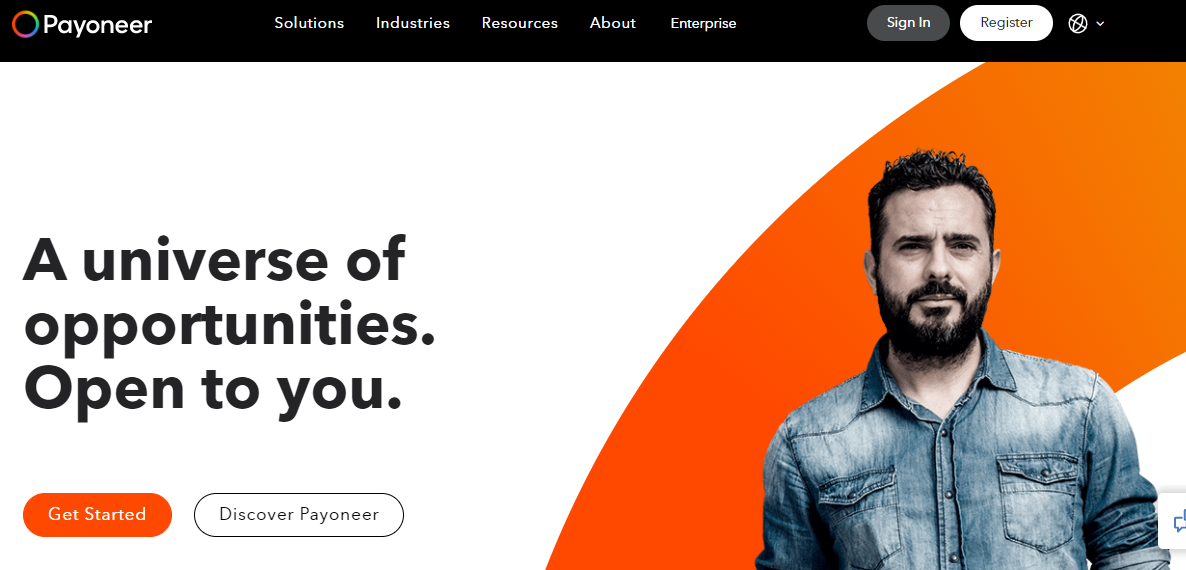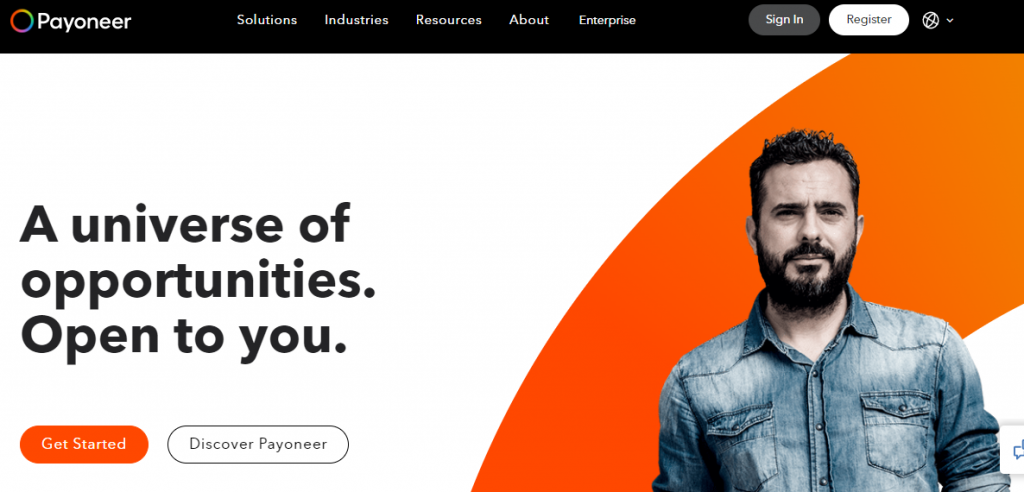 Payoneer is a distinctive financial company that provides international money transfers and digital services.
It's one the best of its kind providing various business services such as multi-currency virtual accounts. Like USD, EURO, and GBP Virtual Bank for the accounts holders.
Thus Payoneer service has been reviewed to be awesome but it's not the only option out there for International transactions Wise, Formerly TransferWise has proven to be the best Payoneer Alternative.
in fact, the market is increasingly competitive. Recently we have witnessed a lot of companies set up to serve as a competitor to Payoneer in terms of customer support services,
Transaction fees and other incentives mean that others have their own set of fees and costs, cheaper fees and higher exchange rate compared to Payoneer fees when you're dealing with international transfers.
Payoneer Alternative payment gateway providers Wise, Formerly TransferWise are doing the same thing or even better, among is Commissions free, all currency Virtual Banks, Good exchange rates,
Anti-Fraud protection and fast Online Customer service which is, the reason why it's always wise not to keep your eggs in one basket"
Comparison of Payoneer fees and Wise, Formerly TransferWise fees.
Anyhow, here's a look at the best leading alternatives to Payoneer.

Take a look, and see if one seems right for you and your business.
What is Wise, Formerly TransferWise?
Wise the best and perfect Payoneer Alternative was Launched in 2011 by two Estonian friends, Taavet Hinrikus and Kristo Käärmann Skype's first employee,
Wise, Formerly TransferWise is a relatively new service that provides online money transfers at the real exchange rate. With the sole aim and objective to avoid currency conversion bank charges.
Their innovations have witnessed tremendous achievement in the mid of 2014 by moving £1 billion transparently in 2014 because of their traditional bank transfer model.
They are here on the list since they give you borderless accounts in multiple currencies.
How does Wise Payoneer Alternative Work?
Wise is the new Payoneer Alternative solution to move your money around the world, as easily as possible, for as little as possible.
In other to ensure a better, cheaper, fairer system for anyone who lives, travels, or does business across borders.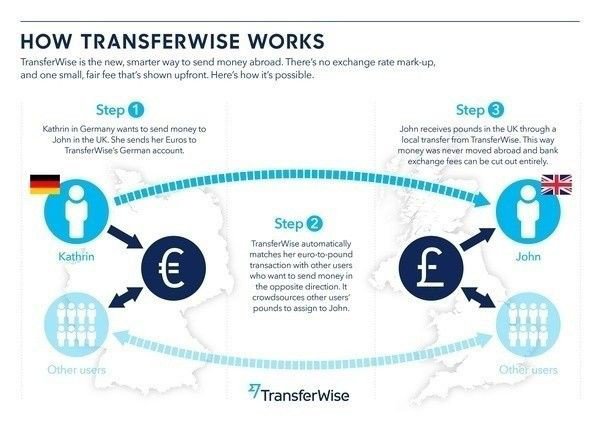 Wise, Formerly TransferWise, have a local bank account through which transfers are made they exchange currencies, then they make a local transfer to the recipient on the other side.
This means, for example, if I want to send euros to a pounds account, what Wise, Formerly TransferWise does is to take my euros into its euro account and then send pounds from its pound account.
Preventing making me do one expensive international transfer, this service is trying to reduce the fees as much as possible.
You can currently use Wise 59 currencies and almost every month a new currency is added to this list to transfer money Full disclosure though, only 20 of these have the option to send & receive both, as for the rest,
Wise, Formerly TransferWise can only send to those via local transfers.
List of the following 20 currencies:
Euro, Pounds Sterling, US dollars, Australian dollars, Swiss Franc, Canadian Dollars, Polish Zlaty, Swedish Krona, Norwegian Krone, Danish Krone, Hungarian Florint, Czech Koruna, Bulgarian Lev, Romanian Leu, New Zealand Dollars, Japanese Yen, Brazilian Real, Singapore Dollars.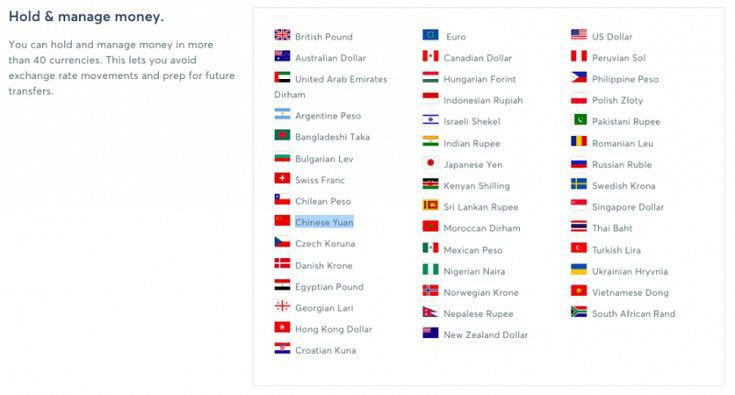 In order to ensure encourage rate Wise, Formerly TransferWise uses a mid-market exchange rate, compared to traditional banks which set their own exchange rates to make more money on the conversion transaction, often adding up to 5% or more in hidden costs.
For example, let's say we are freelancers, drop shippers based outside of the US, and always have problems withdrawing payments from the websites we work for. The most popular option available is both Payoneer and Paypal.
But those methods always charge high costs almost 15% in transaction and withdrawal fees alone.
For each $100 deposit to Payoneer Account $2 deposit fees will be deducted likewise local Withdrawal on any ATM Machine total sum of $5 will be charged for withdrawal fees.
the most annoying charge is the $29.99/yearly fee for keeping the account active. Therefore Losing about $15 to hidden Payoneer transactions fees.
Despite these high fees, PayPal has not been the perfect Alternative to Payoneer.
Until the launching of Transferwise with No fees on deposited funds and little fees on transferring funds to your local bank ($2.7 fees on transfer of funds)If you hadn't used a TransferWise money transfer for this transaction, you would have lost $15 USD.
Wise, Formerly TransferWise has gained a lot of attention as a solution to the high bank fees most would like to avoid.
TransferWise converts your money at a mid-market rate, and the transaction fees are deducted before the conversion takes place.
Supporting over 300 currency routes, Wise, Formerly TransferWis is a great platform for sending money abroad.
What is a Wise Borderless Account?
Wise, Formerly TransferWise borderless account is an Electronic Money account. built for international people –
Like Payoneer, the borderless account offers virtual details in several different currencies – US and Australian dollars, euros and pound sterling you can use it just like a bank account in many cases,
like making payments with your Wise debit Mastercard® (currently available for those in EEA).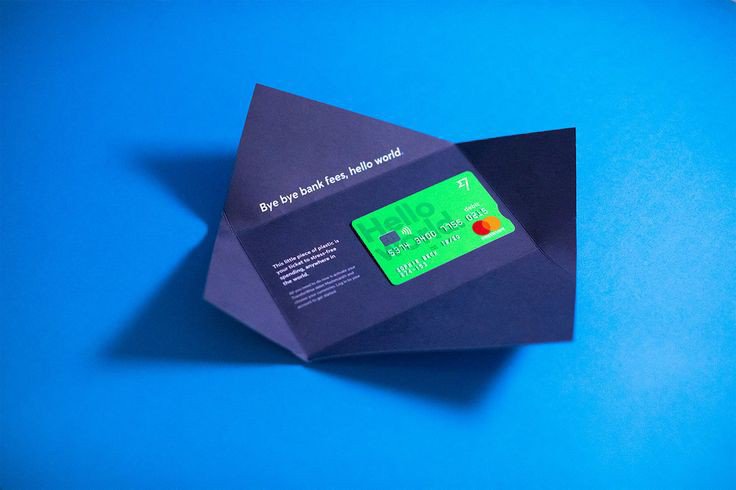 You can also send payments to other accounts and receive payments from your clients or employer using the bank details attached to your borderless accounts.
Also, you can send, receive and convert currencies all in one account, there's no monthly fee for the borderless account. A new Mass Pay tool is now available to businesses to facilitate payments, as well.
You'll always get the real exchange rate and the lowest possible fees. It doesn't cost any money to activate or deactivate currencies.
Once we activate USD, you will receive bank details instantly so that's where the sender will send the payments.
Wise, Formerly TransferWise Registration is free of charge?
Yes! you simply register your account and choose the amount you want to transfer and where you want to transfer to. Pay in your local currency which is equal to the mid-market rate of the day.
What are the benefits of using Wise?
Send money abroad eight times cheaper than using your regular high-street bank.
Transaction costs are always transparent, unlike some other providers which add a markup to the real exchange rate in addition to their fees.
Wise international payments on major routes from the UK and Europe are delivered within 24 hours – compared to 3-7 days for a regular bank. In fact, 25 per cent of all transfers from the UK to Europe are delivered within seconds.
Arrange your transfer online for convenience
Wise is regulated by the Financial Conduct Authority, just like a UK bank, and trusted by 3 million people around the world
Your money is sent directly to your recipient's bank account.
Suitable for both business and personal use
Who are Wise, Formerly TransferWise Competitors?
Wise was launched to serve as a watchdog on other international money transfer services hidden and high transaction fees.
so In a real sense the prominent Wise, Formerly TransferWise competitors: PayPal and Payoneer.
How can I add money to my Wise, Formerly TransferWise Account?
Adding money to your Wise balances works just the same as making a transfer and because Wise is solely an online Payment Gateway you cannot use cash or checks to top up your Wise, Formerly TransferWise account – you have to choose from the option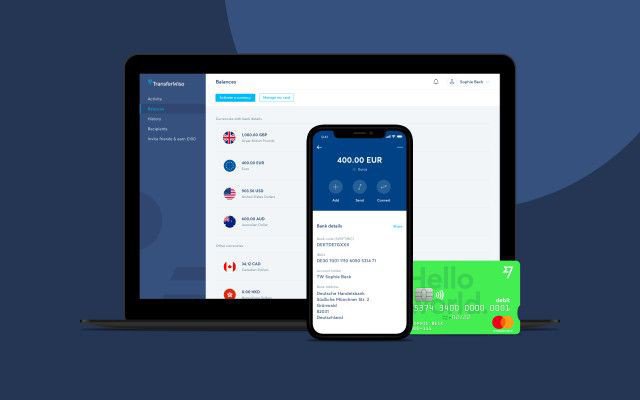 Available on the platform to top up your account such as:
Direct Bank Transfer
Apple and Android Pay
Wire Transfer
Debit or Credit Card
SOFORT Banking Transfer
Follow this Step to Add Funds to your Transfer Balance
1. Go to the Balances tab in your account
2. Click on the currency you'd like to top up, and click Add currency.
3. Choose how much you want to add
4. Choose the currency you'd like to pay with.
5. Select how you'd like to pay, and click Continue to payment
6. Depending on the way you'd like to pay, you'll be guided through the payment.
7. All set!
I'm a freelance worker, how can Wise help me?
If you are a freelance worker, Dropshipper or Publisher residing outside United States Wise, Formerly Transfer Wise is the perfect option to get rid of hidden charges on your invoices TransferWise can help you to save more of the money you have earned by avoiding costly bank rates.
Simply arrange with your contractors to be paid through Wise, Formerly TransferWise and you won't see your earnings eaten into by bank charges.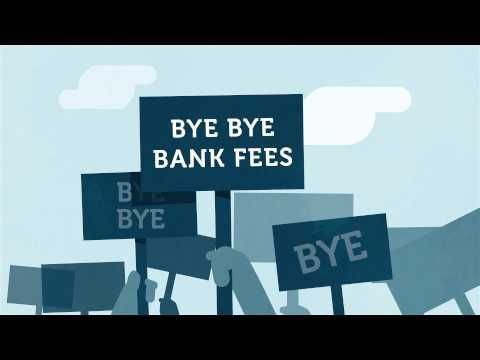 You might benefit even more if you open a Wise multi-currency borderless account.
You'll get local bank details to receive fee-free payments in GBP, EUR, USD and AUD, and can hold your balance in any of over 40 currencies within the same account.
Wise, Formerly TransferWise borderless accounts have been tested to have been working for both business and personal uses.
On most company's websites like
Note this
Wise, Formerly TransferWise is perfect for the verification and withdrawal of Stripe by Shopify for your dropshipping store and other WooCommerce websites.
How do I get a Wise debit Mastercard?
The Wise, Formerly TransferWise card is currently available for all borderless account-holders in the UK and most of the EEA.
There are a few exceptions, so check the list of countries where we deliver cards. For users outside of the EEA, it's not yet known when a Wise card will be available.
The availability of Wise, Formerly TransferWise cards doesn't in any way affect your smooth transaction.
How to Apply For a Wise card in the UK and EEA Countries?
Get a borderless account. Sign up and choose your first currency. You'll be able to add more currencies afterwards. Please note reviewing your application can take us a few days due to verification.
Order your Wise card. We'll check personal details like your name and address. We'll ask you to add a minimum of 20 GBP, USD, or your currency equivalent to your balance, too. This helps us confirm your identity. Once everything looks right, we'll ship the new card to you.
Activate your Wise card. Once you receive your card, activate it by entering the 6-digit code. You'll find it underneath your name on the front of your card. You can enter it here.
Memorise your pin (UK and EEA) or choose your PIN (US). If you're a customer within UK and EEA, we'll share your PIN with you in the app when you're activating your card. And you can always select "Reveal PIN" for a reminder. If you're a U.S. customer, you'll need to choose your PIN yourself. Once you activate your card, we'll ask you to enter it.
All done! Now you'll be ready to spend, pretty much anywhere in the world. Just look for the Mastercard logo and you're good to go.
Is Wise, Formerly TransferWise Legit, safe to transfer money?
Yes! It's fully regulated by the Financial Conduct Authority, and just like large banks and financial institutions, verifies its users to protect against fraud and money laundering.
It is relatively easy to register, fund your account, and transfer money abroad.
hope you don't miss our Finance Posts
Since it is fully licensed and regulated by many global watchdogs, it is safe and reliable to use.
Wise, Formerly TransferWise uses the mid-market exchange rate (Whenever funds are sent abroad via a bank transfer, there are many hidden fees involved.
My verdict on Wise, Formerly TransferWise, Payoneer best Alternative
As mentioned "the penny saved is a penny earned", wise has shown to have been the Payoneer's best competitor in every ratification most importantly offering over 20 virtual bank accounts and the lowest fees for international transactions.
Thus I will recommend Wise, Formerly TransferWise Borderless as a Payment Gateway Solution For International Money Transfers.
Mostly importantly drop shippers, freelancers, and others selling digital goods and services operating outside United State.
I hope we have been able to comprehensively review Payoneer Alternative, Wise Borderless as Payment Gateway Solution For International Money Transfers.
If you have any questions kindly drop your comment below we respond to every single comment. And equally, share this article with you loves