Great Book for Aspirants into Nigerian Defense Academy, Authored by OAU student.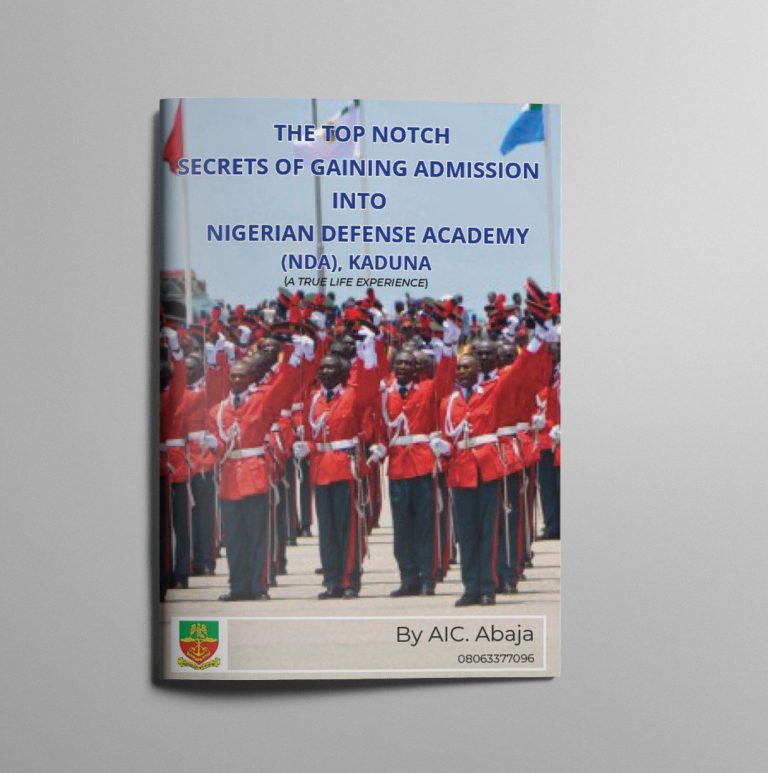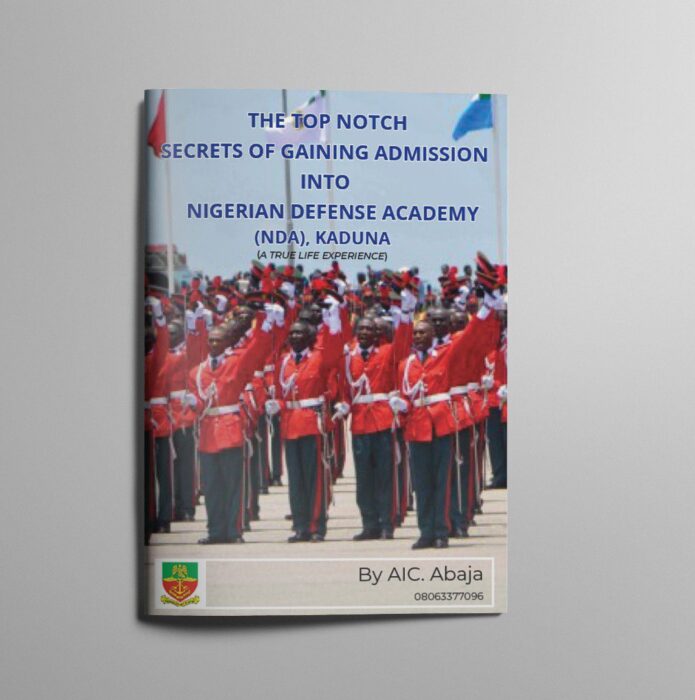 The Top Notch Secrets Of Gaining Admission Into Nigerian Defense Academy.
This book is a comprehensive book that reveals the underlying secrets of Nigerian Defence Academy methods of giving admission. It reveals in depth the weaknesses of the the Nigerian Defence Academy ; and how aspirants could take advantages of such weaknesses and clinch their admission once.
Admission into the Nigerian Defence Academy (NDA) is not a rocket science. It requires very tedious processes which should not be taken for granted. Many people must have promised to help you secure this admission, but along the line everything would end up in stories. A lot of the aspirants have faced one scam to the other just because of their desperation to make it through. It pains my dear heart when I listened to their encounter and ordeal in this struggle.
This is the major reason we decided to come up with this book which was painstakingly prepared to carter for the real needs of the aspirants.
An Excerpt from the Nigerian Defence Academy Admission Guide
How many of you are aware that there is a phrase called military 'quota and slot system' in Nigeria Army and how it works? This is how you mostly get shortchanged during the screening exercises. No matter how hard you might work to secure your chances of being admitted everything will end up same way if you are not covered by this quota system. For instance, every state is meant to produce 10cadets in each admission year.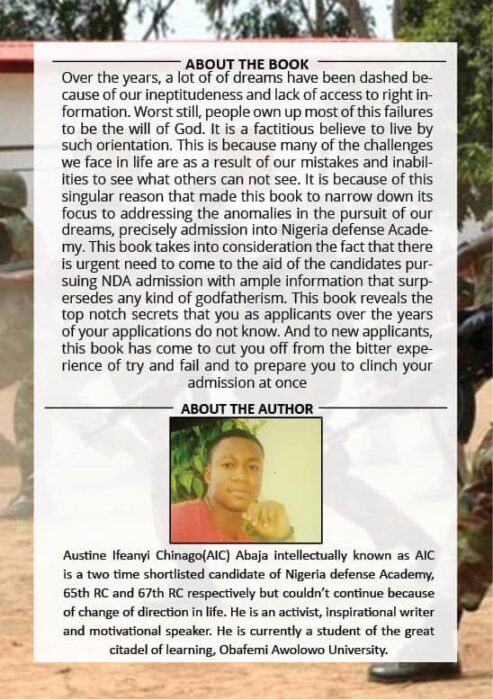 In these states there are senatorial zones that determines the military might of the state. This senatorial zone produces about 90% of the required cadets intake leaving only the remaining 10% for other senatorial zone. The first thing to do as an aspirant is to identify such senatorial zone in your state because each state has it. Go to any of the local government council under this senatorial zone and obtain change of local government identification letter and apply using the local government as your area of indigene.
How to identify this senatorial zones and how to apply for the change of local government of origin are one out of the hundreds of Top secrets we revealed on this book.
Make your order now for the full book:
How To Place Your Order For Nigerian Defence Academy Admission Guide
Pay the sum of #1500 to the following account:
Bank Name: Gtbank
Account Number : 0111282657
Account Name : Augustine Ifeanyi
After payment send the prove of your payment to 08063377096 either as text message or WhatsApp. Include your email address in the message to enable us send your copy once your payment is confirmed.
For more inquiries kindly contact Austin on 08063377096. Or contact Zenith techs Admin
Good luck…