Last Updated on 2 months by Komolafe Bamidele
Although there are several credit and debit cards today, Visa cards work excellently for online purchases.
If you are familiar with debit cards, you should have known that there are different types of them.
For instance, we have MasterCard, Verve, Visa, etc.
All these cards mentioned above can be used for online purchases but there are different rules that govern them. Also, each of them has its limitations.
For instance, the bank-issued Verve debit card can only be used for online purchases within your country.
Also, withdrawal is as well limited to your country. Meanwhile, you can use Visa prepaid cards for online purchases on diverse platforms, regardless of the country.
Unlike some prepaid cards, Visa cards are encrypted and much more secure. Before you can obtain a Visa card, your details have to be verified by banks and other credit card companies.
Some other cards that are not Visa do not require all these verification processes and this is why they are not accepted by some merchants.
Using Visa cards to make online purchases is quite convenient and easy as you don't have to fear rejection while making online payments; regardless of the type of website you are working with.
In this guide, we will give you other detailed info on how Visa cards work for online purchases.
Continue reading below…
Can You Use a Visa Gift Card for Online Purchases?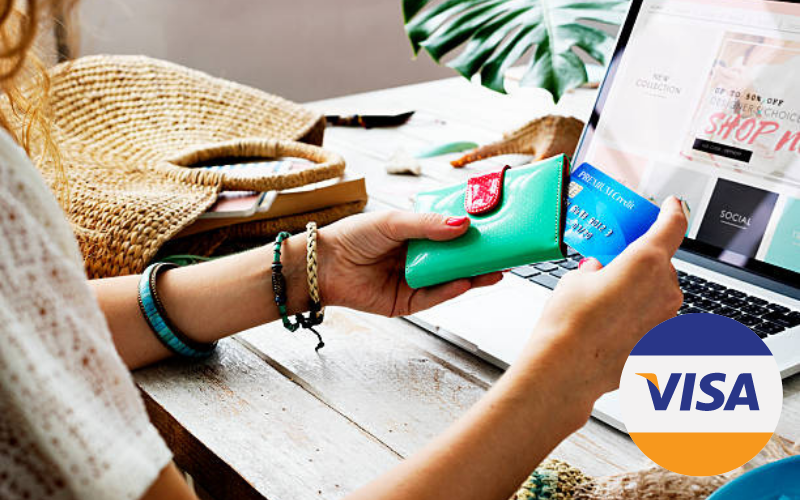 Of course yes! With your Visa card, you won't just make it online alone. But your Visa card will be accepted anywhere that you are using your card to make purchases.
Moreover, before you can be able to use your Visa card to make purchases, it must be properly registered.
To get your Visa card registered, you can contact your Visa card provider probably through their website.
You should also be careful when registering your Visa card as the information your Visa contains must be the same information when you attempt to make any online purchases.
Ensure to use your real information when registering the Visa card.
While using your Visa card to make online purchases, note that there is fraud protection software that may likely reject your Visa gift card when using it to make online purchases.
How To Register and Get a Visa Gift Card?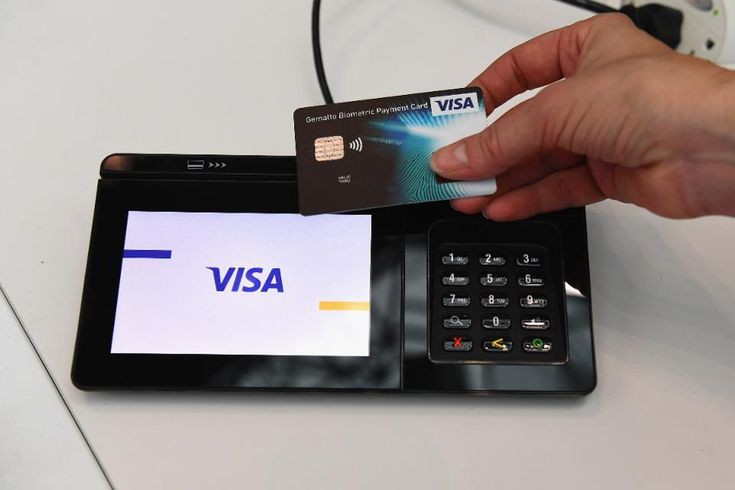 When you order a Visa card (maybe a Visa prepaid card) you will need to register it before you can begin to use it for your transactions. Registering your Visa card can be referred to as "activating" your card.
Since the majority of users order this card online, the Visa Company allows users to register and activate their Visa card online.
This means that location cannot be a barrier to you obtaining your desired Visa card.
Meanwhile, to activate your Visa card, you can either do this online using a web browser on your computer or you can also achieve this with your mobile device.
Below we will discuss how you can activate your Visa card online with your computer.
Below are the steps:
Find out the web address that is used for the activation of a new prepaid Visa card. You can find this at the front of your Visa card.
Choose your favorite web browser and enter the URL of the Visa card you wish to activate. After entering the URL hit the "Enter" key on your keyboard to proceed.
Once the web page loads, click on the "Activate Card" button. This will prompt a form to display on your screen.
Now type in the Visa card number you have in the input boxes provided.
Enter the Visa card "Expiration Date" and also the "CSV" in the fields as labeled in the input boxes.
In the box provided for your personal information, ensure to enter your data and hit the "Submit" button.
After successful form submission, a pop notification will be shown to you, confirming that your form has been submitted.
Congratulations! Your Visa card can now be used to make online purchases.
Instant Virtual Visa Gift Card Vs. Vanilla Visa Gift Card – What Is The Different?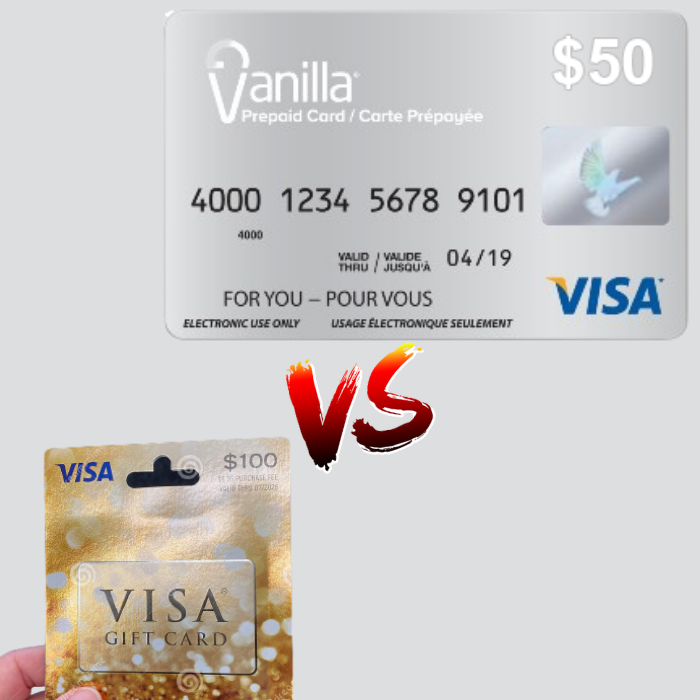 The Visa Gift Card is a type of prepaid card that can be used to make payment on any platform that accepts Visa cards.
While using Visa cards, users can set the number of funds and these Visa Cards can be used for several purchases while the card is still active.
Also with a Visa card, regardless of your country, you can be able to make any payment as long as you have enough funds in your account.
Moreover, the Vanilla Visa gift card is another type of gift card that can be used to make a payment but has a prefixed amount.
The Vanilla gift cards are majorly used as gifts on anniversaries and birthdays.
So outside these events, Vanilla Visa gift cards are not much popular in other aspects.
Moreover, Vanilla Visa cards do not have the name or address that is connected to them.
Because of this reason, some sites like Amazon may likely reject it when you use it to make online purchases.
Meanwhile, to have such Vanilla Visa gift cards accepted on most platforms, you need to get the Vanilla Gift card registered through the means of ZIP code.
The Vanilla Visa gift card is almost like other credit cards but it is designed mainly for purchasing gifts,
and other related items through the means of the preloaded amount in the Vanilla visa gift card.
As the Vanilla Visa gift card is becoming popular in today's world, it is quite easy to use them in making online purchases.
Because of the popularity of these gift cards, a lot of stores like American Express, Discover, Visa, MasterCard, etc. are now offering Vanilla visa gift cards to their customers.
Although most of these Vanilla cards have a one-time fee attached to them.
How to Use Visa Gift Card Online With No Name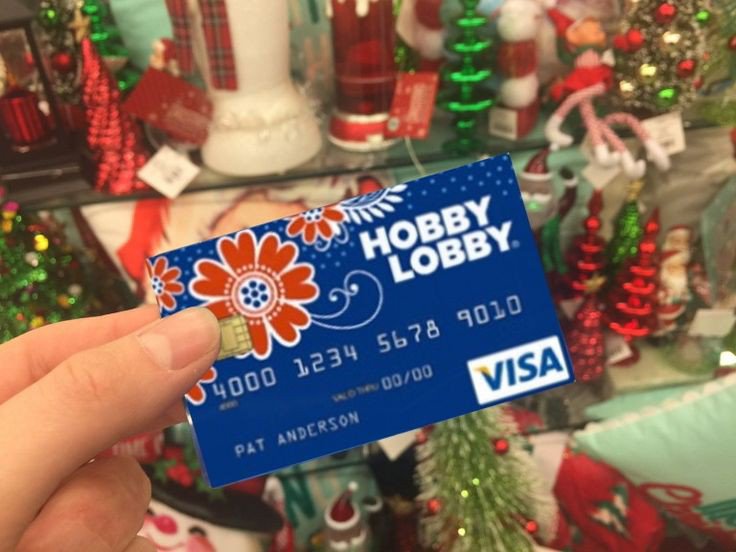 Moreover, if you have a Vanilla Visa gift card that does not have any name attached to it,
The first thing you should do is to register the card through the card provider's website.
After successful registration, a piece of specific information will be assigned to your card.
With that information, you can proceed to use your visa card for online purchases.
From research, we have found that the majority of online stores will accept your visa card regardless of the name that is on it.
Once your visa card number and zip code are correct, it will be accepted on any platform you intend to use it.
Moreover, when registering your Visa gift card, ensure to use your real name and address as some platforms will reject your card if the address you provided in the platform does not tally with the address in your Visa card.
On some occasions when making payment online with your Visa gift card, all they are interested in is your card's 16 digit number, Expiry date, and the CVV number only.
So even if there is no name attached to your Visa credit card, you can still comfortably make payment with your Visa gift card.
Can You Use a Visa Gift Card Online and Amazon For Partial Payment?
Unlike other gift cards, Visa gift cards allow users to make purchases online from anywhere around the globe. Visa cards are quite accepted on every platform.
Also, once your Visa card is properly registered, you can use it anywhere to make purchases.
Moreover, to successfully make purchases you should ensure that you have a sufficient remaining balance that surpasses the estimated amount you wish to make payment for.
Meanwhile, concerning partial payment, if the amount in your Visa gift card is not sufficient to pay up your estimated amount,
You can contact the merchant for further descriptions and clarification concerning the payment.
In a case like this, the merchant may likely divide the transaction and allow you to pay for some part of it using your Visa gift card.
So the remaining balance will be paid by other means such as credit, debit, PayPal, or even cash.
Can You Withdraw Cash from a Prepaid Visa Card?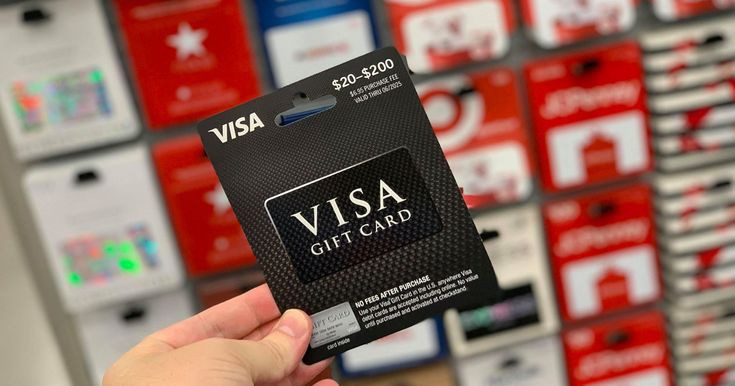 Yes of course! You can comfortably withdraw cash from your prepaid Visa card. A Prepaid Visa card is being treated the same way as a normal Visa debit card.
Moreover, using your prepaid Visa card to make purchases online, making payment in stores, paying any bills, or even using it to withdraw cash is very possible.
As long as your prepaid Visa card is properly registered, the same way debit cards work while using it to withdraw cash from the ATM is the same way you will use your prepaid Visa card to withdraw money.
Conclusion
This guide explained how Visa cards work when using them to make online purchases.
We detailed how to register your Visa card. You can achieve that by following the steps we elucidated above.
Most of the frequently asked questions you have been looking for were answered in this guide.