Last Updated on 6 months by Komolafe Bamidele
Jumia Online Shopping Mill Nigeria has finally announced 8th November as the day for 2019 Jumia Black Fridays, about four million products on its online shopping mall would be offered to customers on 90 per cent discount as it kicks off its 6th Black Friday sales campaign. For the special selected country
Nigeria
Kenya
Egypt
Morocco
Ivory Coast
Ghana
Cameroon
You can tell we are very excited! Think you know everything about Black Friday with the cheap, ridiculous prices and it discounts?
What is Black Friday?
It's a dedicated throughout the world for getting things cheaper in this modern day. It was a when black slaves were sold off but thank God that has ended and it evolved to a day that is profitable to buyers as they save money while sellers make more sales, black ink on your bank account means profit while red means loss we all want black.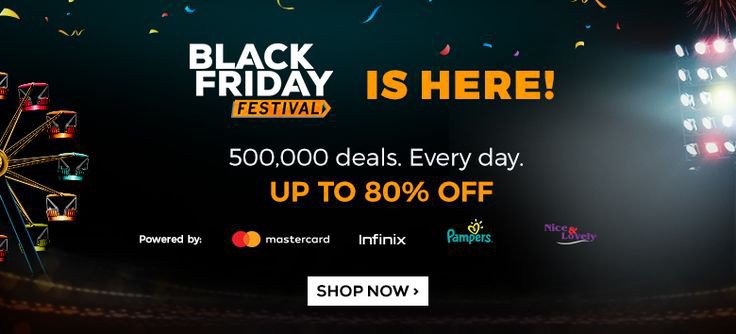 Here in Nigeria, we have many superstores and especially Online Jumia giving Nigeria this opportunity.
Those days in Nigeria things get more expensive at Christmas and festive season but with Jumia Black Friday that has become a thing of the past, So Jumia black Friday is when huge discounts are given and sales at 12 midnight.
It could last 1 or 2 hours check days to know this, i.e when you wake up all prices has returned to normal.
hope you don't miss how to make cool money from nnu-portal-nigeria
Here are 7 Key Facts You Might Never Hear of Black Friday Globally
Black Friday Was Once a Stock Market Term
It was first used as far back as the nineteenth century, September 24th, 1869 to be specific when the price of gold plummeted. Black Friday used to refer to stock market crashes.
It Was Popularized By The Police
The US Philadelphia Police made the term popular in the 1960s. They used it to describe the overwhelming traffic congestion they had to contend with throughout the weekend.
United States President Was Once Petitioned Over Black Friday
President Franklin Roosevelt's office was once flooded with messages from concerned citizens. They demanded a change in the chosen date for Thanksgiving which invariably influenced Black Friday.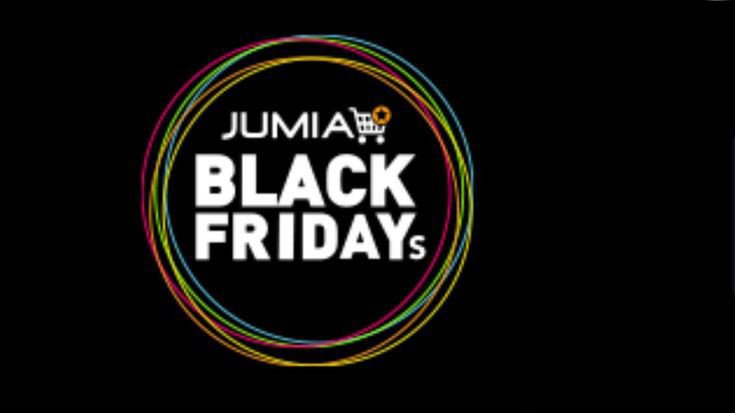 Black Friday Became a Recognised Terminology In The 1990S.
Black Friday became a thing in the 90s when it was nationally accepted in the United States.
Black Friday Was Once Called Big Friday
An attempt was made to change Black Friday to Big Friday, possibly because of the traffic and smog that results from then offline shopping. Of course, it didn't work! We love us some Black Friday!!
The First Jumia Black Friday Was In 2014
In 2014, Jumia joined the global shopping tradition and recovered over 10 million of the sale in Nigeria and great landing record in other Africa countries
Jumia Is Set To Break The Black Friday Record!
Jumia Black Friday 2019 is slated to hold from November 8th to 28th to November 2019! Yes, you heard right! For 25 days, the Jumia Black Friday Festival will be lighting up Nigeria with deals, discounts and giveaways!! 
if you are the internet guru that can participate in facebook competition and win a free gift  like a mobile phone or the rest then kept checking jumia black friday facebook page
Get ready. Learn how to stay ahead for all the juicy features. Follow my updates here and on all other social media platforms to get updates…
Jumia Black Friday 2019 Festivals to get the best deal, save money, top secret tips to win free gift and giveaways and avoid any problem with your shopping experience.
If you can ''Fill In The Blank" on this checklist, you can have the best shopping experience and save thousands of Naira! Who knows, you could walk home with all this
One successful order qualify for this.
Step to buy from Jumia shopping malls
To buy on black Fridays you need to register and select items you want down. keep them on your wish list to wait for Black Friday discount sales. Jumia Black Friday will start from 8th November to 28th November 2019. Buy anything you want at up to 80% discount on the above days,(remember sales start at 12midnight). If you newbie you can Register Here
SO that you don't miss out. Pay on delivery Is always available, Yes you only pay when you receive your items at your home or office.
Can you imagine buying your Christmas rice, drinks, clothes and shoes, cheaper than market price? That is black Friday for you! Select them down now because people will buy the ones you like if you don't put them on your wish list now.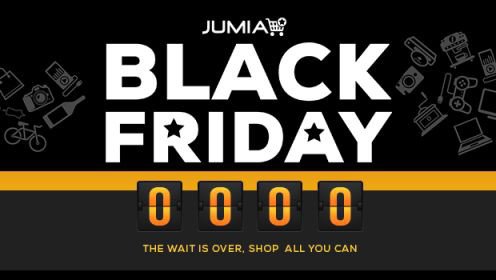 On Black Fridays at 12midnight just log in,( remember to keep your password safe so you don't forget it- write it down) goto your wish list to buy the product at discounted prices. Then Click on your items and click BUY NOW
Of course, CHECK OUT to drop your address. Wait for your order to be delivered. They will call you so make your phone is correct and is always on.
In case you need to follow up on how to set up your profile or any questions contact me on +2348167817552 I will be happy to help.
Jumia Frequent Asked Questions and Answers
QUESTION (1)
can I enjoy free shipping on orders placed?
ANSWER
Free shipping is always available within the black Friday periods
QUESTION(2)
How can I track my order?
ANSWER
We will send you regular updates about the status of your order via emails and SMS. Once your order has left our warehouse, you can track its status by entering your tracking number on https://www.jumia.com.ng/track/
QUESTION (3)
Are all products on Jumia original and genuine?
ANSWER
Yes. We are committed to offering our customers only 100% genuine and original products. We also take all necessary actions to ensure that any seller found to be selling non-genuine products is immediately delisted from Jumia.
Please send an email to [email protected] you think a product listed on our website does not meet these standards.
Question (4)
How do I pay on Jumia?
ANSWER
You can choose from the different payment methods available on Jumia.
Please find below the list of available payment methods:
Pay on Delivery (easy and simple at your doorstep)
Credit/Debit
You can find the payment methods during the final step of checkout in detail.
QUESTION 5
How can I return my product?
ANSWER
Yes and you money will be refunded with 24hour
QUESTION 6
Are there any hidden costs or charges if I order from Jumia?
ANSWER
There are no hidden costs or charges when you order from Jumia. All costs are 100% visible at the end of the checkout process.
👌Share this with all your friends and love ones don't miss out.