Last Updated on 6 months by Komolafe Bamidele
The demand for VPNs has risen significantly over the last few years, This has led us to write Ivacy VPN Review because many options popping up on the market that it has become hard to pick the best one.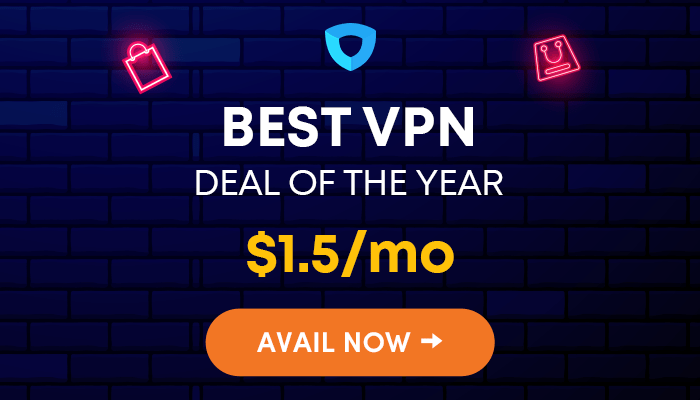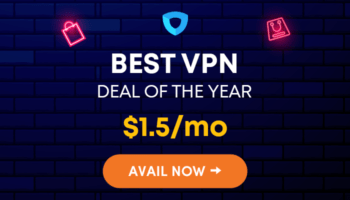 It is important to do some research before picking a VPN because you are trusting the service to handle sensitive and personal information.
In this Ivacy VPN review we will talk about Ivacy, one of the newest and fastest growing services out there. Here's a few features that set it apart from the rest:
Ivacy's Best Features
The reason Ivacy is becoming famous so rapidly is because of the comprehensive mix that it offers for an affordable price. It covers both the entertainment and cybersecurity perspectives quite properly.
The features that Ivacy VPN offers are not just high quality but they are reliable and robust at the same time. Ivacy VPN Review headlining features include:
State of the art 256-bit encryption,

Public Wi-fi security,

Advanced cybersecurity protocols,

1000+ servers in 100+ locations,

Malware and DDoS protection,

Internet kill switch,

Multiple supported platforms.
Zero Logging Policy
Data is the most valuable resource these days. Individuals and companies go to extreme lengths, both ethical and unethical, to obtain information about other people including customers.
On the internet this is becoming a huge problem for people who want to preserve their privacy. With Ivacy zero logging policy it is now possible.
Unlike other free services that include hidden clauses in their user license agreements for saving customer information, Ivacy and its privacy policy is completely loophole free.
256-bit encryption
Hackers and cybercriminals keep coming with new ways to steal data while it is in transit because that is when its easiest and most vulnerable.


Ivacy provides the highest commercially available level of encryption with a 256-bit protocol. This ensures that user information, their browsing history and IP addresses are kept secure at all times.
Keeping this information out of the hands of people who can misuse it makes a huge difference.
Pubic Wi-Fi Security
As a generation addicted to the convenience and freedom that the internet offers, we are always looking for places that offer free network connections.
In recent years though, these public wi-fi hotspots have become a hub for cybercriminals because the connection is open for anyone to join.
Ivacy provides comprehensive public wi-fi security that ensures users remain secure even using a public connection.
1000+ Servers
The hallmark of an amazing VPN is the number of servers that if offers. These indicate how much internet freedom the VPN can offer.
Servers are usually spread across the world to make sure that no website or platform remains restricted to users of the service. Most free VPNs and their servers are only limited to few regions like America and Europe but that not always enough.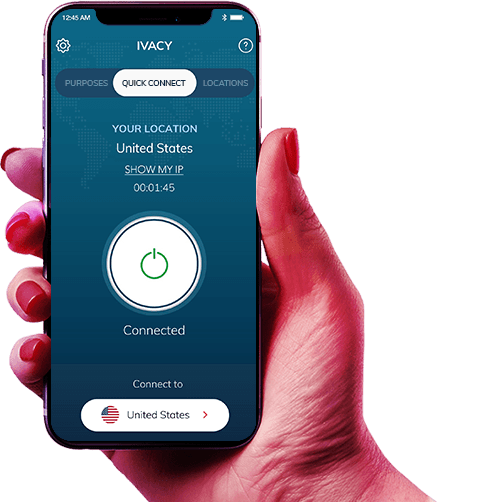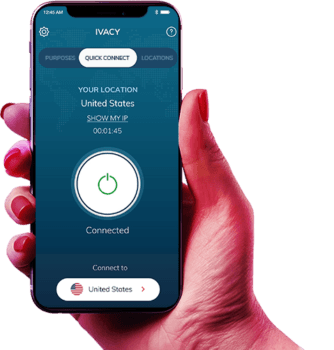 Ivacy has more than 1000 servers located in more than 55 countries around the world. Not only do these servers provide more than 100,000 IP addresses to users for browsing the internet freely but also make sure that user data remains protected at the same time.
Ivacy has more than 100 locations so the internet remains accessible even in the places where it is heavily restricted.
Consistent Speeds
Speed is something that makes a lot of difference for users because it can determine how long they use a website. The common complain with a VPN is that it hinders the speed of the internet.
Moreover, the speed varies from one server to another. This is why it is crucial to use a service that can offer consistent speeds at al times.
Slow and lagging experience spoils not just the streaming experience but also the general browsing.
Ivacy has been tested and proven to offer stable speeds across almost all the servers that if has.
IPv6 Protection
The internet is becoming so crowded that there was a new version of the universal IP. The most commonly used IPv4 has been receiving hundreds of thousands of websites every month.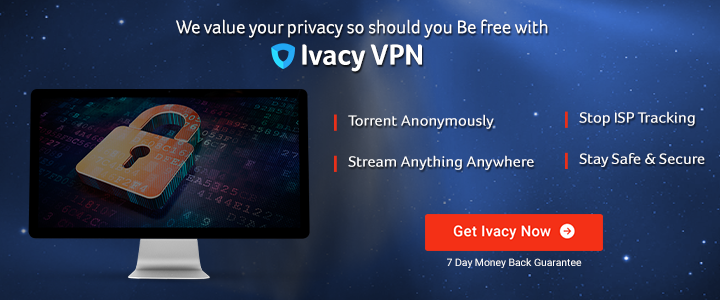 It was almost time that a new version was required and IPv6 came along. The adoption of this version has been slow but there are still websites on this protocol but with VPNs it has been negligible.
Ivacy is one of the few services that support IPv6 and that's something extraordinary.
Multiple Logins
Ivacy offers two different packages that allow 5 and 10 logins on one subscription. Most people have more than one device on them because that is what is becoming necessary these days.
Also, for a small family, the same subscription can cover all the members without any added charges.
This Ivacy feature is great for ensuring all-round protection for all your loved ones and the devices that you use. Data security can't be stressed enough these days and with Ivacy everyone can stay secure with one bundle.
Ivacy VPN Pricing
Ivacy is one of the most affordable services on the market these days. The monthly package starts at just $7.5 a month but that's where the savings start.
The yearly plan, although charged upfront, comes down to just $3.5 a month which adds up to $42 in protection for the whole year.
Then there is the 2 year package which costs just $2.25 a month with even more savings for the collective payment which comes down to just $54 for 24 months of elaborate cybersecurity.
Supported Devices
The number of devices and platforms that Ivacy supports is enormous. There is almost no device that won't be covered by Ivacy.
There are dedicated applications for Mac, Windows, iOS, Android, game Consoles and a lot of other platforms.
There is even support for smart TVs and internet routers so that no matter where you may be accessing the internet, Ivacy always has you covered.
Final Ivacy VPN Review Verdict
Ivacy is one of the few services that are trustworthy. They offer a great price and some of the most amazing features out of any service available in the market.
For what it's the worth, Ivacy is definitely worth the investment.