Last Updated on 3 months by Komolafe Bamidele
Amazon is the largest online shopping platform in the world where you can buy Amazon gift card.
however, a lot of deals, promotions, and giveaways that happen on Amazon happen in the USA. It is also easier to get a product from Amazon shipped to any location in the U.S than to other countries in the world.
Fortunately, this is not the same as purchasing Amazon gift cards. If you live in a Non-USA country like India for example, you can still purchase Amazon gift cards as easy as anyone else in the USA would.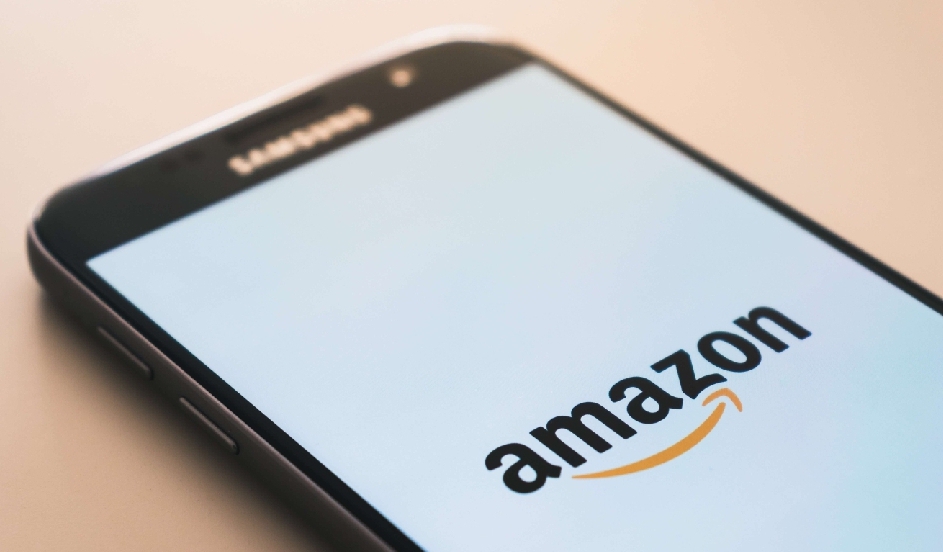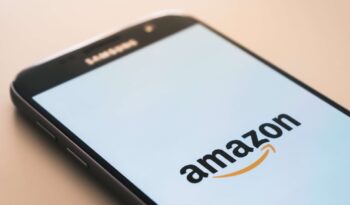 However, there are several restrictions as to where and how you can use an Amazon gift card. These restrictions also apply to individuals who buy their gift cards in the USA.
Amazon has different international websites that serve the countries where it operates and these rules apply differently on these sites.
If you're one of those people asking questions like; can Amazon gift cards be used anywhere in the world? Or if Amazon gift cards are one of those gift cards that can be used internationally? Well, we've got the right answers to those questions right here.
According to Amazon's terms and conditions on the usage of gift cards, you can only use an Amazon gift card to purchase products on Amazon.com.
This means that you can only use a gift card in the country that you purchased it.
$50.00
in stock
as of June 7, 2023 8:20 pm
So if someone from the UK gifts you an Amazon.co.uk gift card and you're in the USA, you won't be able to redeem the gift card towards the purchase of products on Amazon.com but only on Amazon.co.uk.
However, Amazon will accept credit card payment from non-USA countries.
Below is a list of Amazon's international sites.
Amazon Gift Card Types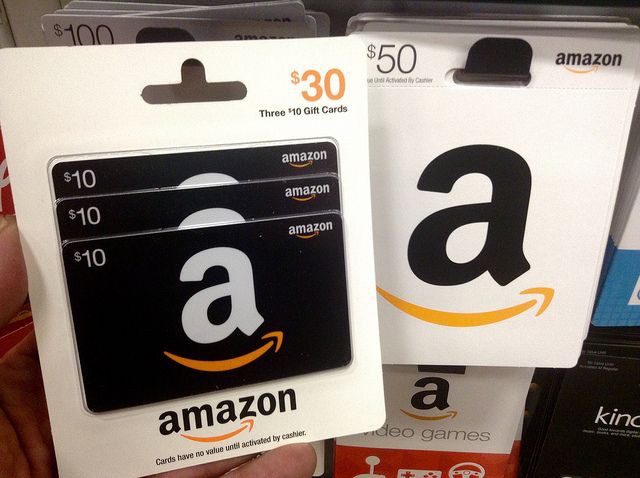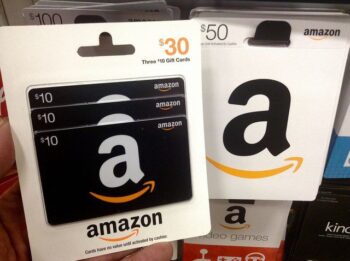 Amazon sells different kinds of gift cards. It is best that you understand what they are and how they can be used so that you can take the right steps when buying gift cards.
E-gift cards: these are gift cards that are sent as codes, the code has a monetary value that you can redeem by purchasing products on Amazon.
Print-at-home: This type of gift card is best for gifting. All you need to do is download the gift card PDF from "Your Orders" and print it on paper. The gift card holds the same value as you spent to purchase it.
Mail gift cards: these are gift cards that are sent to the address of the recipient.
Third-party gift cards: These are gift cards from other merchants other than Amazon. Amazon allows you to redeem gift cards from other merchants on its site. This means that you can use a prepaid Visa gift card to buy products on Amazon.
How to Buy Amazon Gift Card Online From Non-USA Countries
Now that you've understood how Amazon gift cards can be used internationally, we will move on to how to buy Amazon gift cards online from non-USA countries.
Fortunately, it is just as simple as buying a product on Amazon. To buy Amazon gift card online, you will have to
Log onto the Amazon website and log in to your Amazon account.
On the menu, click on Gift Cards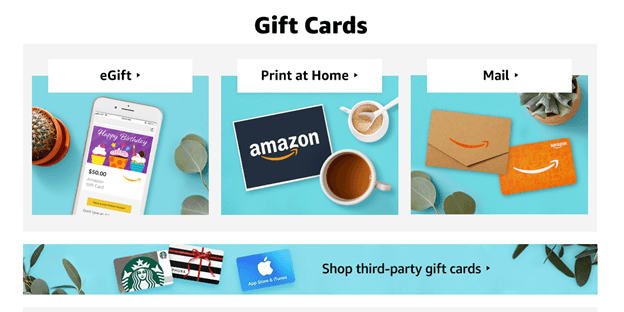 The main gift card selection page will load. On this page, you can choose to buy an e-gift card, print-at-home gift card or a mail gift card. You can also choose to purchase third-party gift cards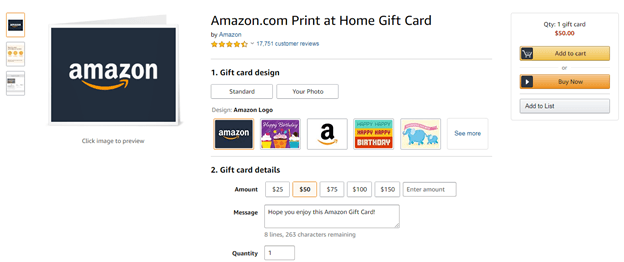 If you're buying Amazon print at home gift cards (notice the Amazon.com written on the page), you will be directed to the check out page.
You can choose to design the gift card with any of Amazon's logos or you can go ahead to use your photo (if you want to gift someone the card, then you can use their photo).
out of stock
as of June 7, 2023 8:20 pm
Next, you choose the amount you want to purchase and the message you would like printed on the gift card. Type in the quantity you want to buy and go ahead to click "Buy Now".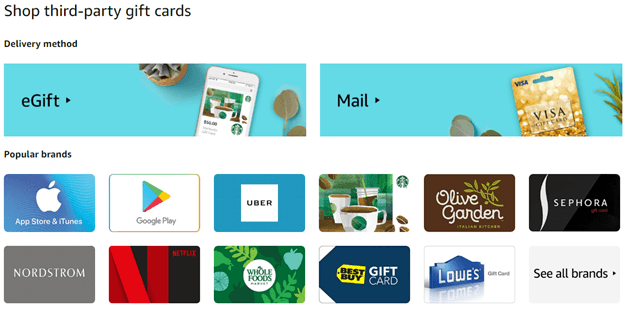 If you're buying a third party gift card, you will find several options to pick from.

There are several merchants that sell gift cards on Amazon. Below are some of the most popular third party gift cards being sold on Amazon.
Click on any of the options you wish to purchase, then state the amount you would like to spend on the gift card and the quantity you want to buy. When done, click on "Buy Now" to go to the checkout page.
By following the steps stated above, you can buy Amazon gift cards from any country.
Remember that some gift cards hold value for a certain period of time while others never diminish in value even if you aren't planning to use them in a long time. Always check the gift card details before completing your purchase.
How to How to buy Amazon gift card Online From Third Party Sites
Third-party sites are different from third party gift cards. As said earlier third-party gift cards are cards from other merchants like Visa that you can use to purchase products on Amazon.
Third party sites, on the other hand, allow you to purchase Amazon gift cards (and third party gift cards), without having to go through the Amazon website.
How to Pay on Amazon Using a Gift Card
In this video tutorial you will learn how to pay on Amazon using a gift card. You will first need to open an Amazon.com account and redeem your gift card.
The gift cards sold by these sites are usually gift cards being offered by other people who are more interested in the cash value of the gift card than the gift card itself.
These sites act as middlemen connecting gift card buyers to gift card sellers.
Some of the trusted sites where you can buy Amazon gift cards online include