Last Updated on 6 months by Komolafe Bamidele
Do you know that you can get $50 or more from most of the instant loan mobile applications with cash advance quick funding?
Most of these applications will approve your loan instantly and you will be able to get your money the same day you submit your application.
If you want to know about the top 5 best quick loan mobile applications at the moment.
 Make sure you read this informative article to the end because I will explain all the necessary information that you need to know including how to go about it, the requirements, why they are the best, and the pros and cons. 
What you Need to Know Before Applying For an Instant Loans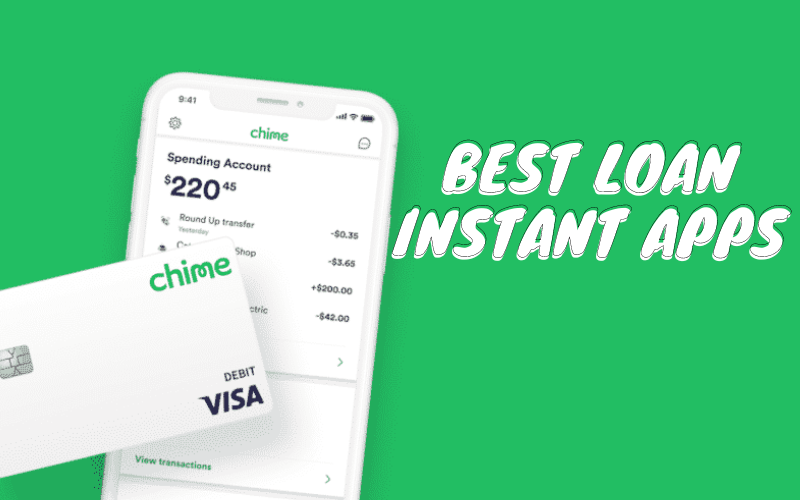 Most of the instant loan mobile applications that make up the top 5 list do not require a credit check.
You will be able to get funded the same day you are applying. It is very important to link your existing bank account to the instant loan mobile application before you qualify for a loan. 
As you all know instant loan or regular loan, comes with requirements, terms and conditions, and more but the requirement or conditions depends on several factors including bank account balance, NSFS, daily averages, and other conditions.
The loan applications are available for everyone that wants to take a quick loan before they get their paycheck.
What is the Eligibility for Instant Cash Advance Apps with no Direct Deposit?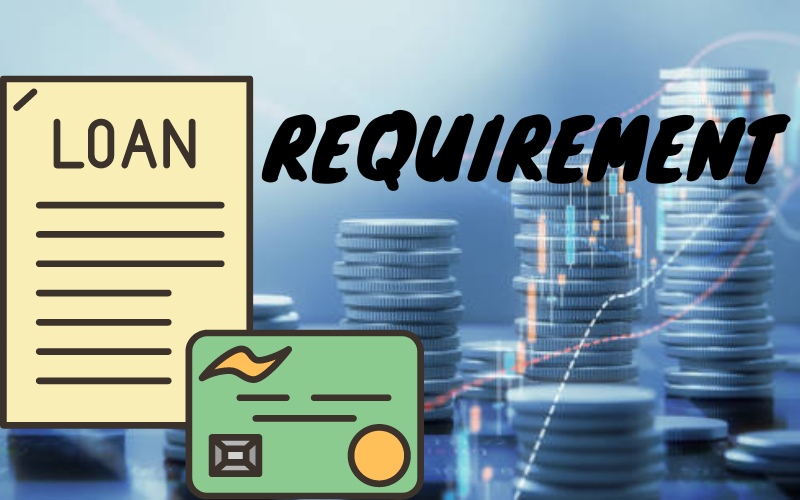 You must have an existing bank account
Your bank account needs to be opened at least in the last 60 days.
You must have a history of over-drafting in your account.
You must have received at least three direct deposits from your primary source of income.
A good credit score is also important for some instant loan applications, especially if you are applying for a lot of money. 
5 Apps that Loan you up to $50 Instantly on the Same Day
1. Floatme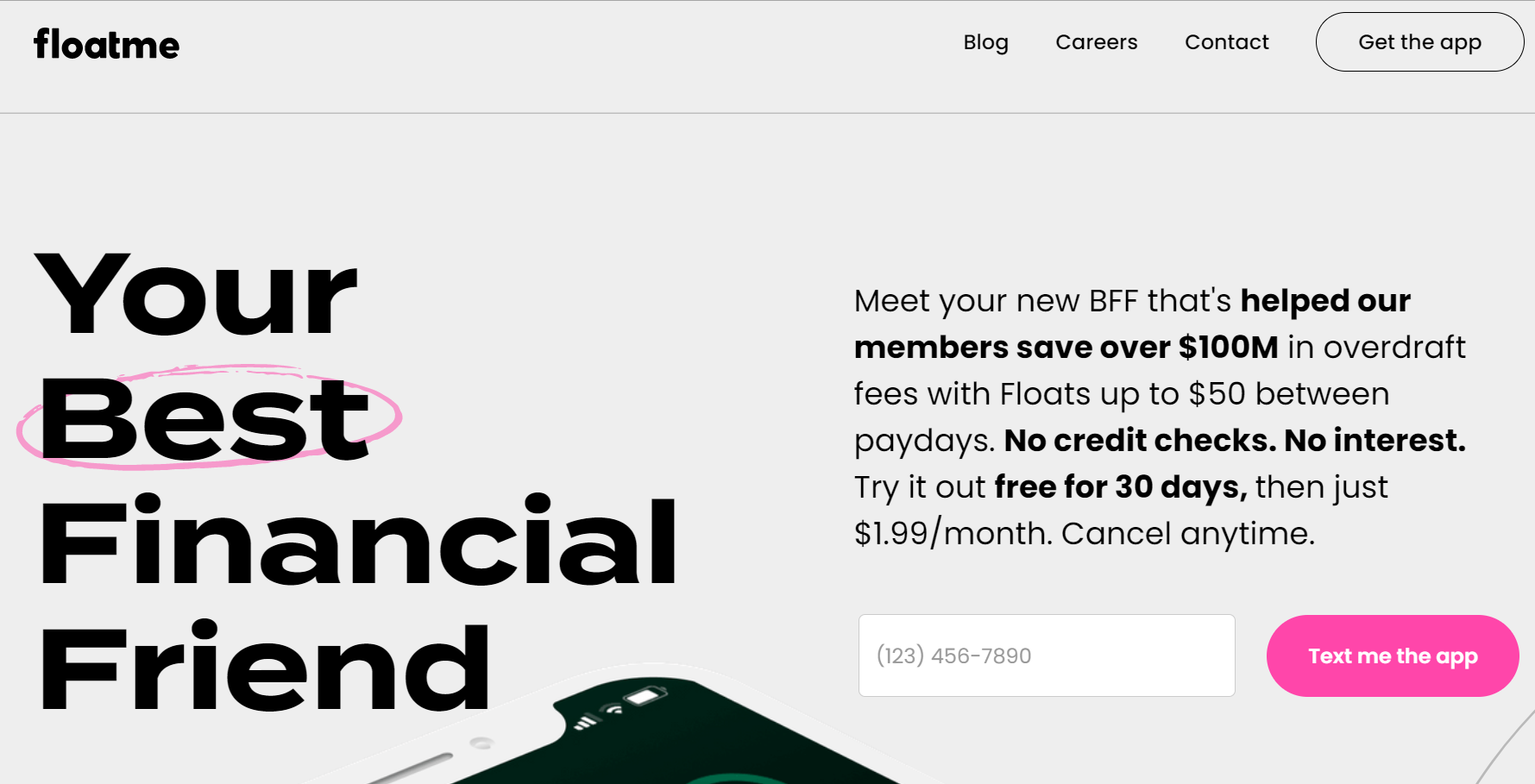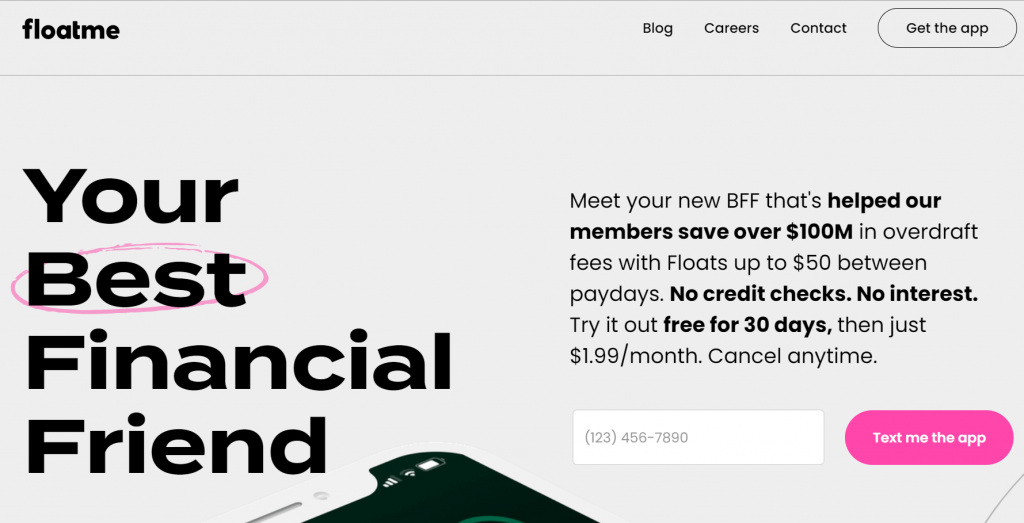 Floatme is one of the best instant loan mobile applications in the world at the moment.
This incredible financial mobile application comes with amazing features that make it so easy for all users to apply for quick loans within a few minutes.
You don't need a credit check, interest rate, or meet other conditions that come with regular bank loans, especially if you want to borrow as little as $50.
How do I Get a Loan From FloatMe?
You need to download the FloatMe mobile application from Google Play Store for Android users. 
Likewise, Apple App Store for Apple products users. Now you need to create an account and follow the necessary instructions so that you will be able to apply for a loan from FloatMe.
You need to verify your income and show that your paychecks are paid through direct deposit into the checking account and you need to submit at least three consecutive payments.
FloatMe will ask you to link the debit card you use with your checking account so that it will be able to send you cash and collect your monthly membership fee.
You need to follow the instructions if you want to get your $50 Loan from FloatMe to your bank account or PayPal account.
Floatme Pros
No credit check
Which loan approval
No credit-building potential
Helps you avoid overdraft fees
Floatme Cons
Low borrowing amount
Not available for the self-employed
Membership fee
2. Chime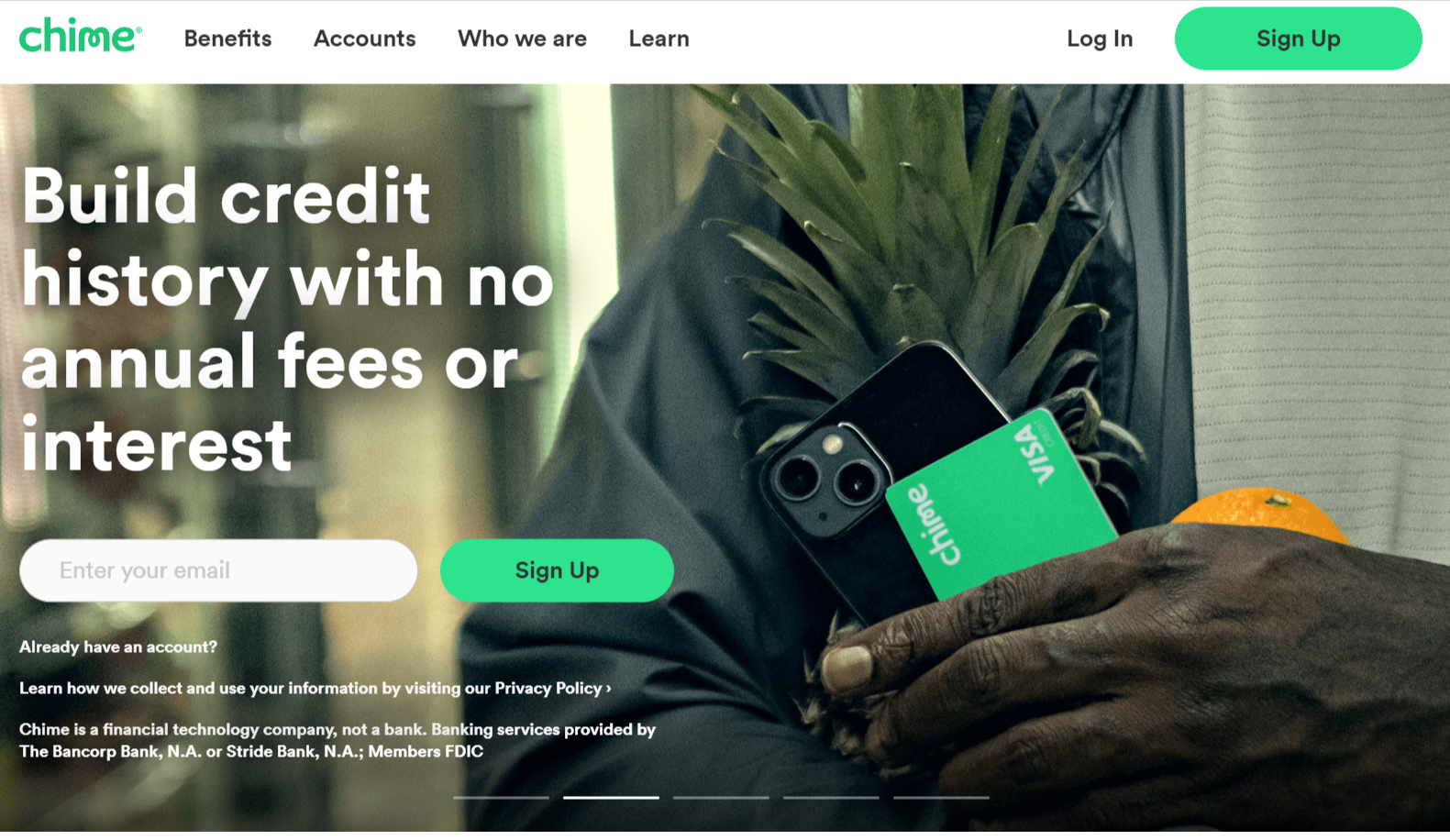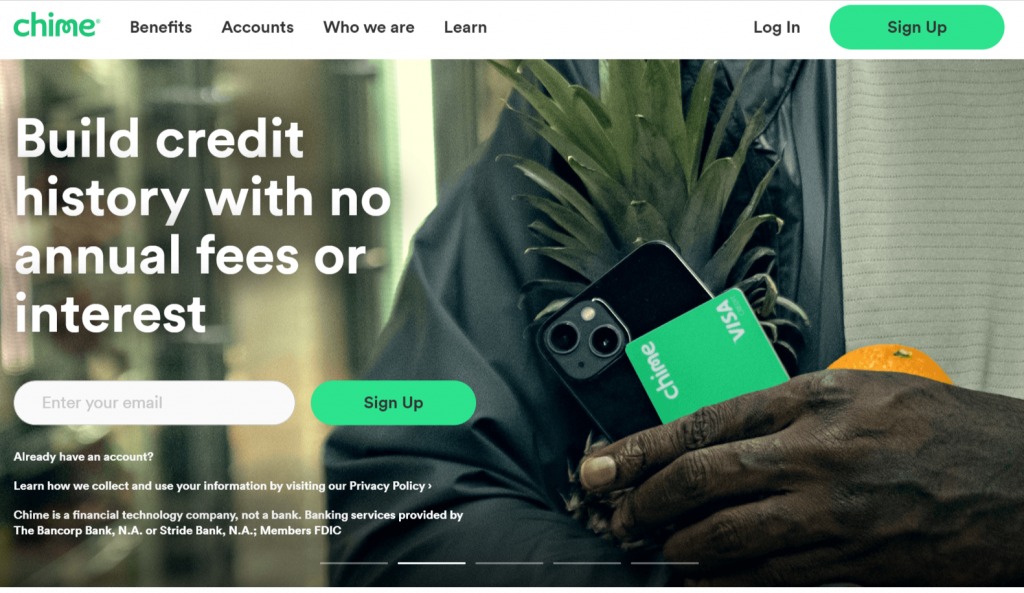 Chime is one of the popular instant loan mobile applications at the moment. You will be able to have a direct deposit, and fund you the same day your employer deposits it. 
At the moment, Chime is completely free; you don't need to pay a monthly maintenance fee, no fee if you overdraft your account, and it is also free to use the 38,000 ATMs in its network.
At the moment, you can apply for an instant loan on Chime, and also apply for membership at Chime. 
You need to submit your social security number, phone number, and address. Likewise a copy of your ID.
According to Chime operators, creating an account will not affect your credit score. Free overdraft protection, requires a minimum direct deposit amount each month.
Chime Pros
Competitive savings APY
Instant loan with little interest
Automated savings tools to help improve your financial habits
Receive direct deposit up to two days early
You will be able to have access to over 60,000 ATMs˜
Build credit with no credit check and no fees
Currently, there are no monthly fees
There are no minimum balance requirements
There's no cap on the amount of interest you can earn
There's no minimum deposit required to open an account on Chime.
Floatme Cons
There are no branches for in-person service.
Mobile check deposit is just available if you're signed up for a direct deposit.
3. Empower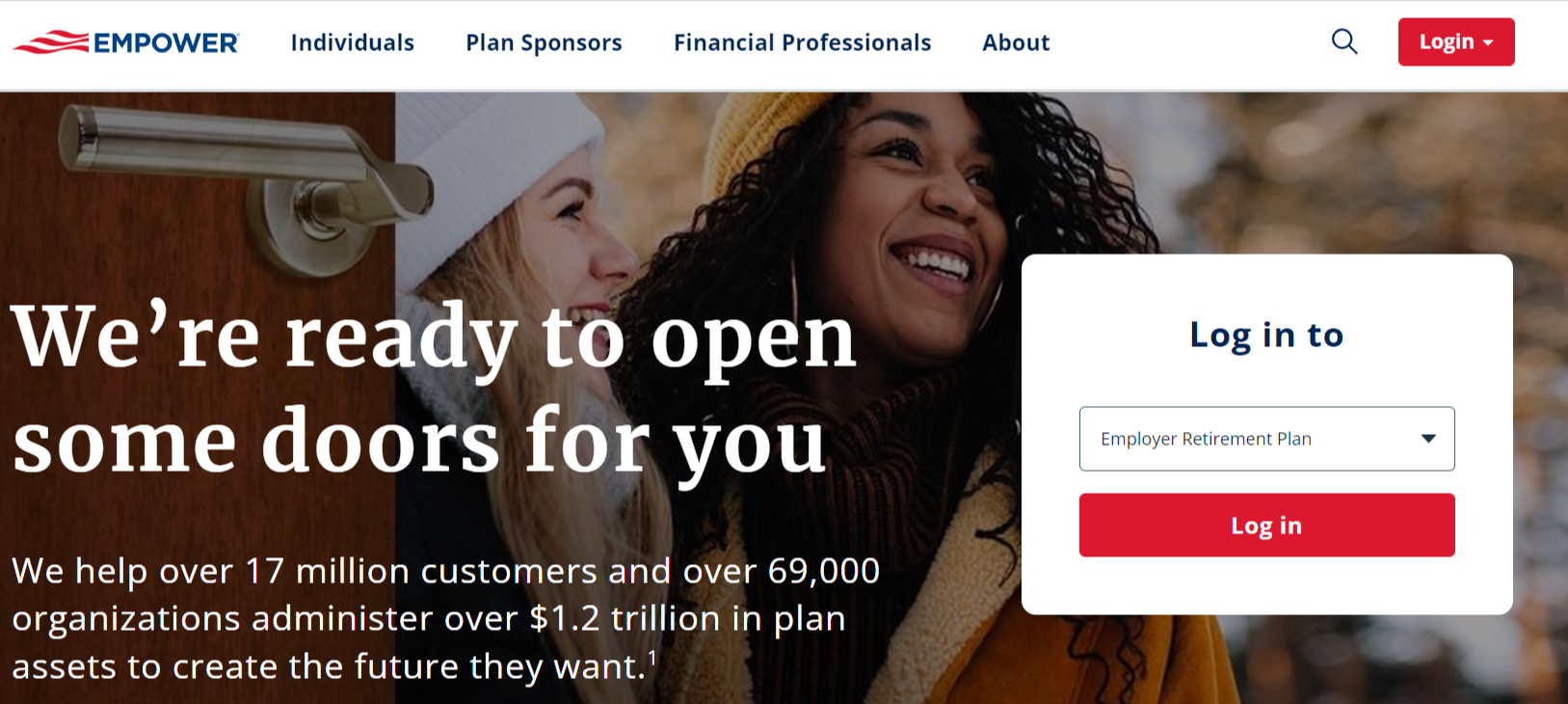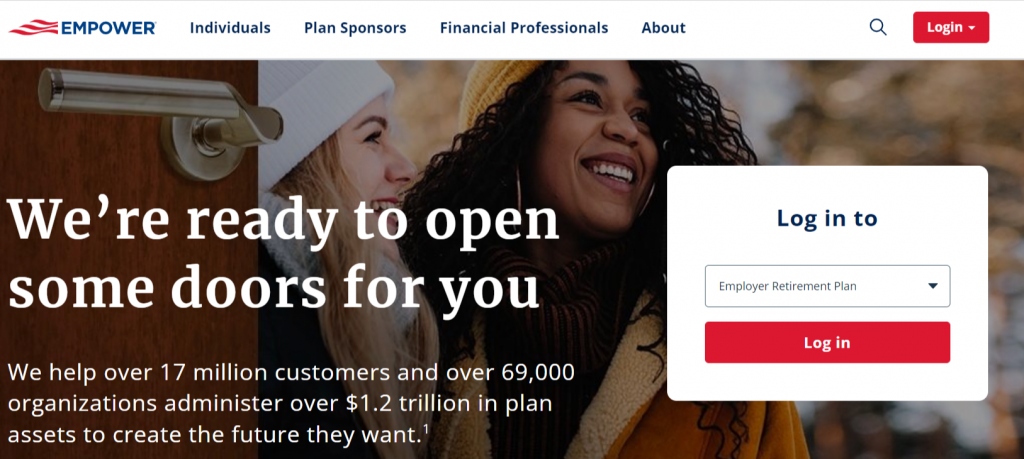 Empower is also one of the best loan mobile applications that offer an instant cash advance of up to $250 at any time during your pay cycle.
You don't need a credit check before you can get loan approval. At the moment, Empower membership is $8 per month immediately after a free 14-day trial period. 
To be eligible for the Empower cash advance, you have an established account with Empower and minimum direct deposits.
Before you can join, Empower needs an address, phone number, and social security number.
Empower Pros
Empower has a cheaper overdraft fee.
Empower offers incredible budgeting tools.
Empower is one of the fastest and most inexpensive methods of borrowing money at the moment.
Empower Cons
You need an existing bank account before you can have access to an Empower instant loan.
In the long run, Empower and other instant loan applications may promote a habit of borrowing against future earnings because the process is so fast and simple.
4. Brigit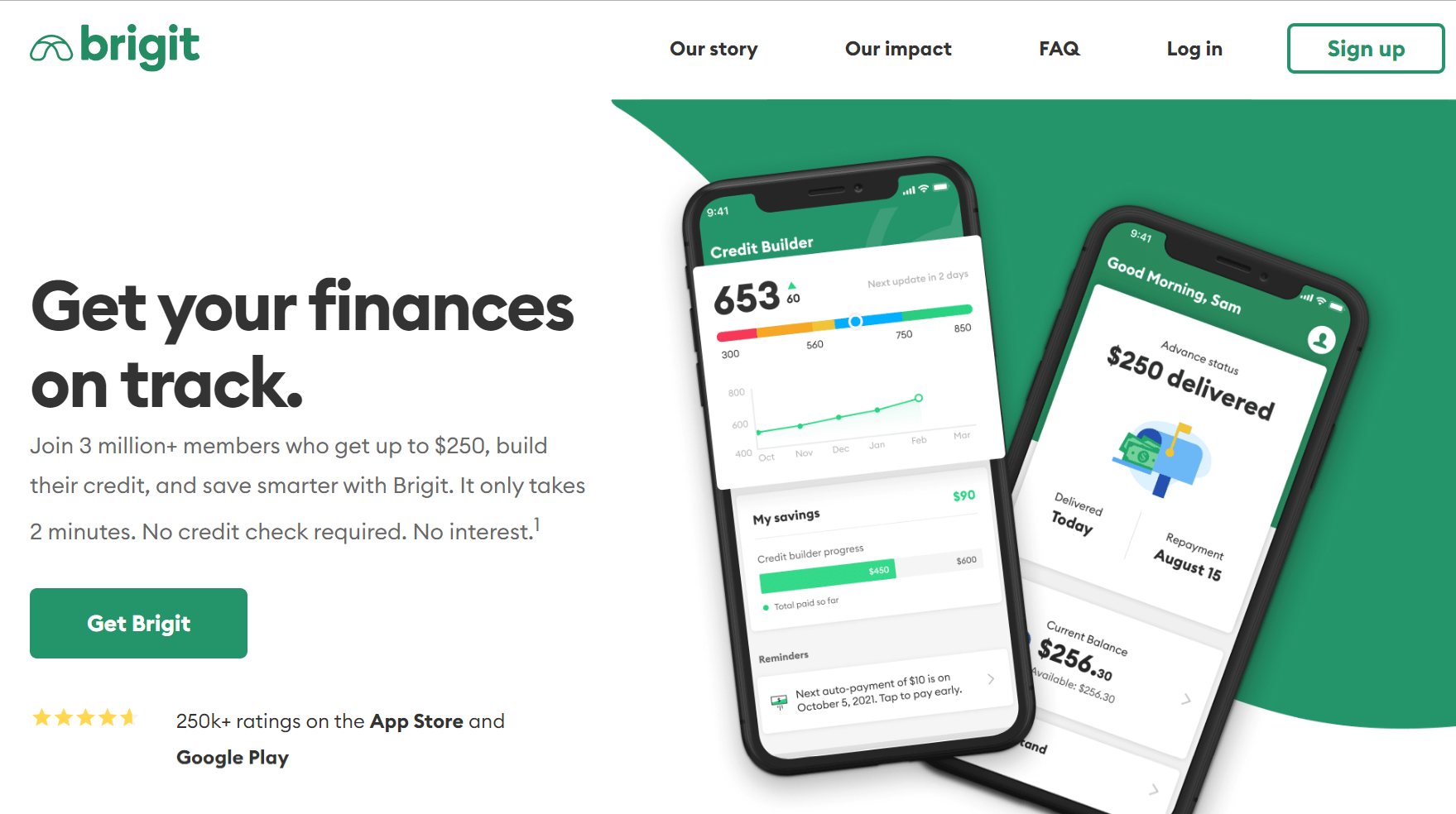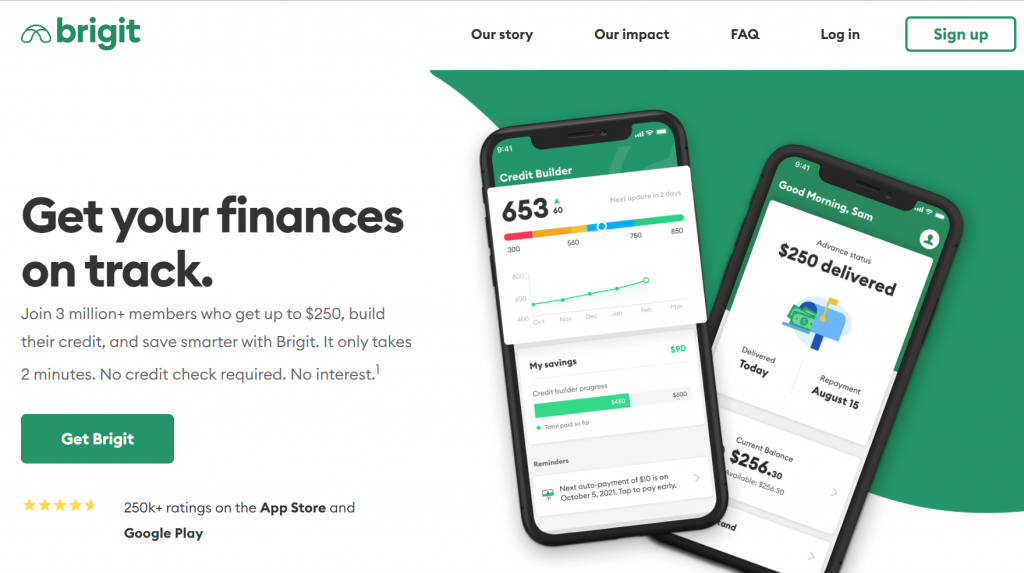 Brigit is also one of the best and among the top five best instant loan mobile applications at the moment.
With this incredible mobile application, you will be able to get a free cash advance for up to $250.
It doesn't require a credit check. The first time you take a cash advance it will be deducted from your next paycheck.
Likewise, you may request a due date extension once. Brigit is completely free but not instant. For a same-day cash advance, you have to get the premium membership for $9.99 per month.
The Brigit premium helps to automatically fund your checking account to avoid potential overdrafts and allows additional time for loan repayment, and more advantages.
You need to have an active bank account with a recurring direct deposit before you can qualify to get a loan from Brigit Instant Cash.
Currently, there is no minimum credit score, and Brigit does not affect your credit.
Brigit Pros
Apply for an instant loan on Brigit, you don't need to pay interest or late fees
There are numerous options that allow you to extend the due date up to 3 times
Brigit instant loan mobile application will automatically send notifications immediately you're at risk of overdrafting
Brigit automatically makes overdraft protection available
Brigit Cons
All Brigit users need to pay a $10 monthly membership fee
At the moment, customer support only available via email
Brigit doesn't accept joint bank accounts
5. Albert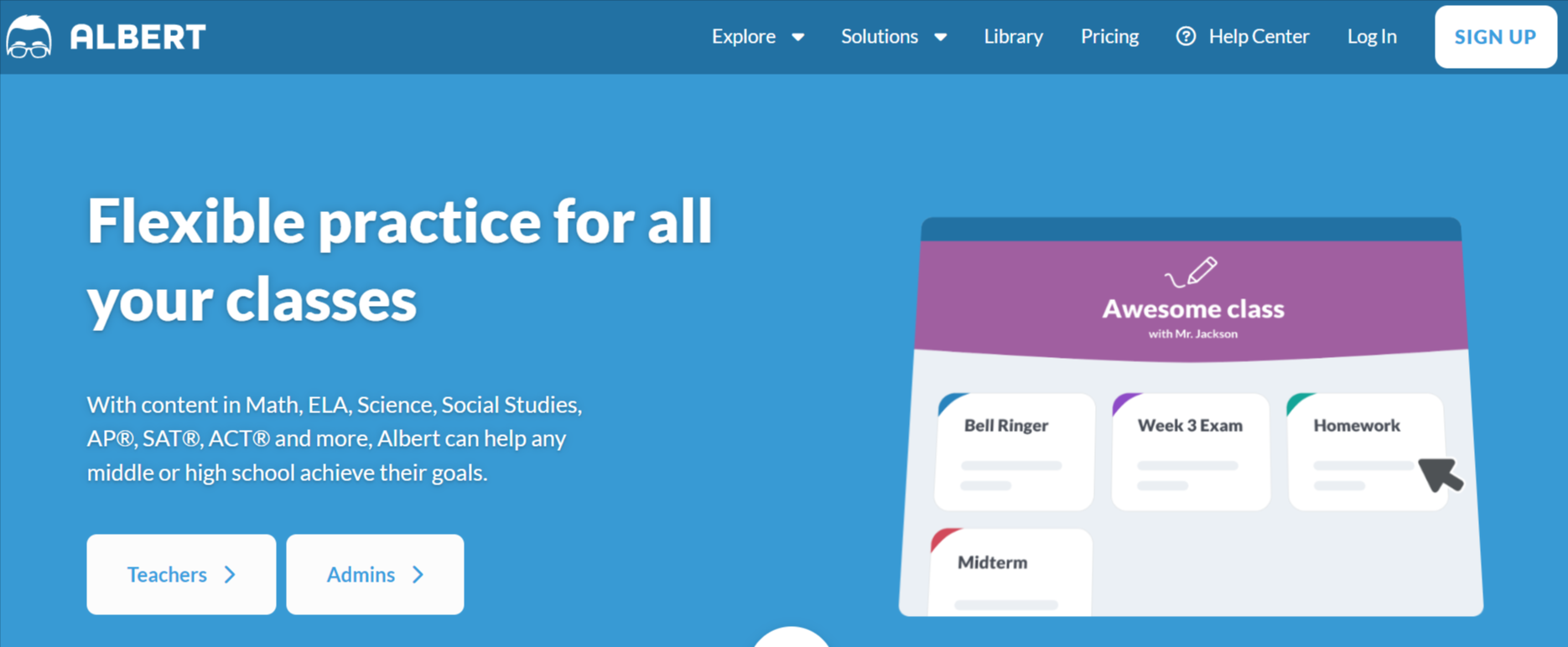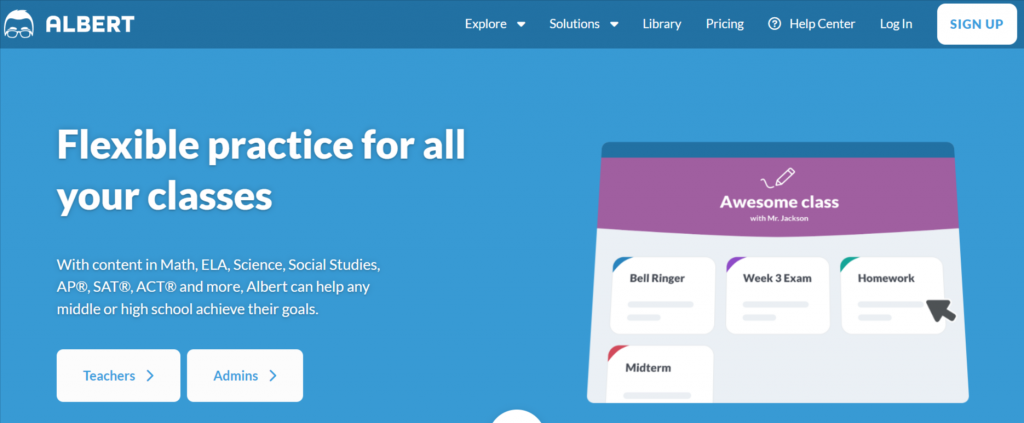 Albert instant loan mobile application is one of the most reliable instant loan mobile Apps that you can make use of at the moment because you will be able to get your loan approved the same day you submit your loan application.
With Albert mobile application you will be able to borrow $250 or more without credit checks, interest rates, or other things that are needed to take a loan in a commercial bank in the United States or other countries of the world. 
It is so easy and simple to use this incredible loan platform.
Albert Pros
Currently, Albert offers fee-free cash advances up to $250
Several investing themes and portfolios are available
They have quality customer support that will support you when you have a problem with the mobile application. Aside from that, Albert allows fractional share investing
A lot of budgeting and saving tools are designed to help you manage your spending
Albert Genius users will be able to get perks like cash-back rewards and fee-free Allpoint ATM withdrawals.
Albert Cons
Albert Genius is currently available for $6 per month, which is steep if you don't invest much money or use all the app's features
Albert may take time to qualify for cash advances
Albert's budgeting tools are more basic than budgeting-focused apps.
Can you Borrow $100 and Above from Free Instant Cash Advance Apps?
Yes, if you make use of any of the mobile applications that made the list of the top five best instant loan mobile applications.
Then, you will be able to borrow $100 and above without a credit check, interest rates, or other requirements that are needed to borrow from an average commercial bank. 
In Conclusion
Now you know the best mobile application you can take a quick loan and get funds within 24 hours.
It is very simple to use these mobile applications. Aside from that, it comes with little or no interest rate which is why millions of people choose to use these incredible mobile applications among all instant loan applications on the internet at the moment.