Last Updated on 7 months by Komolafe Bamidele
Background to Jumia Black Friday
BLACK Friday Online shopping was Once a Stock Market Term It was first used as far back as the nineteenth century, September 24th, 1869 to be specific when the price of gold plummeted.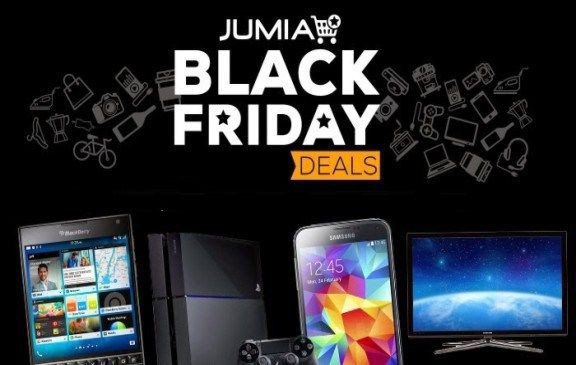 Black Friday used to refer to stock market crashes.
How Black Friday was Popularized By The Police
The US Philadephia Police made the term popular in the 1960s. They used it to describe the overwhelming traffic congestion they had to contend with throughout the weekend.
A US President Was Once Petitioned Over Black Friday
President Franklin Roosevelt's office was once flooded with messages from concerned citizens. They demanded a change in the chosen date for Thanksgiving which invariably influenced Black Friday.
Black Friday Became Recognized Terminology In The 1990S.
Black Friday became a thing in the 90s when it was nationally accepted in the United States.
Black Friday Was Once Called Big Friday
An attempt was made to change Black Friday to Big Friday, possibly because of the traffic and smog that results from then offline shopping. Of course, it didn't work! We love us some Black Friday!!
The First Jumia Black Friday Online Shopping Was In 2014
In 2014, Jumia joined the global shopping tradition, Jumia Online shopping Is set to break a Black Friday record in Africa.
What is Jumia Black Friday Online Shopping?
Is a day of getting things cheaper in this modern days, It was a when black slaves were sold off but thank God that has ended and it envolved to a day that is profitable to buyers as they save money while sellers make more sales.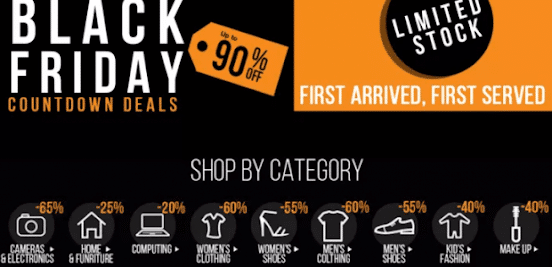 Black ink on your bank account means profit while red means loss. We all want black. Here in Nigeria, we have many superstores and especially Online Jumia giving Nigeria this opportunity.
Those days in Nigeria things get more expensive at Christmas and festive season but with Jumia Black Friday that has become a thing of the past. So Jumia black Friday is when huge discounts are given and sales at 12 midnight.
Free Shopping Voucher code
The Jumia Global black Fridays Sale is finally here again! you need to check out the latest deal, Coupon code for different categories of discounted products on the Jumia black Friday Landing page
Jumia is going to discount over 1,000,000
deals during the Black Friday festival, you need to choose from
Top deals
to get the free shopping coupon and free shipping offer.
It could last 1 or 2 hours- check days to know this. This means when you wake up all prices has returned to normal.
To buy on black Fridays you need to register and select items you want down and keep them on your wish list to wait for Black Friday discount sales.
Related Post
Jumia Black Friday normally start from 13th November to 13th of every year. When you buy anything you want at up to 80% discount on the above days,
(remember sales start at 12midnight). So you need to Register here
so you don't miss out.
Jumia Pay on delivery options available?
Yes, you only pay when you receive your items at your home or office. Can you imagine buying your Christmas rice, drinks, clothes and shoes, cheaper than market price? That is black Friday for you!
All you do is to select the items to your wish list down now because people will buy the ones you like if you don't put them on your wish list now.
Register, click on what you want and add it to your wish list that is all. On Black Fridays at 12midnight just log in,( remember to keep your password safe so you don't forget it- write it down) go to your wishlist 📝 to shop by any category of your choice
I hope my article has helped? If you will like you to share our blog on your social networks. Or if you have any questions or comments kindly let us know.