Zoto Apps Tricks Updates: Ways To Make Money and Airtime up to #40k From Zoto App Reviled,
ZOTO is a mobile money and mobile commerce service licensed by the Central Bank of Nigeria in 2014.
Zoto is the fastest and most secure mobile payment solution in Nigeria.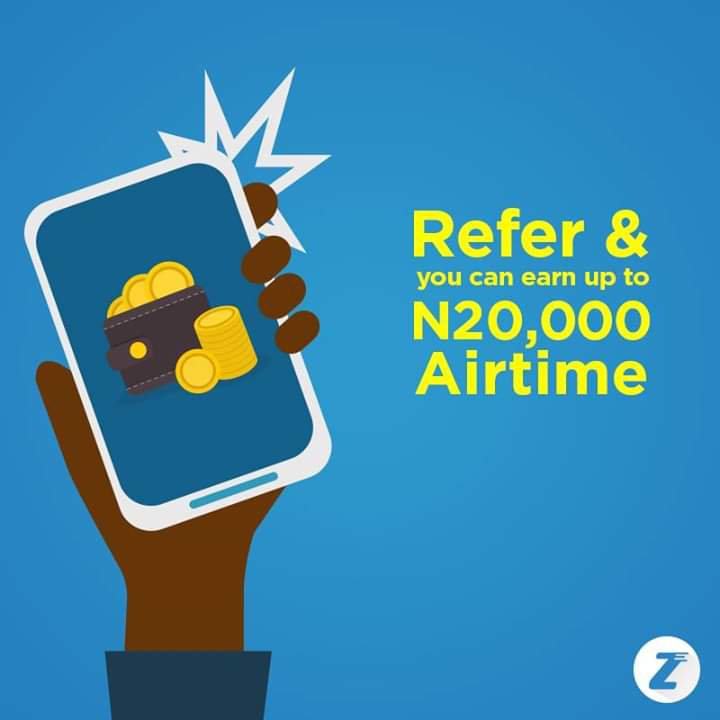 Zoto users are able to perform transactions such as airtime top-up in a secure, Funding betting website, existing billers on Zoto, you can now pay for:
Cable Africa Network TV (CanTV)
Consat
My TV
TSTV
Bet9ja
Plus Bet
Nairabet
Merrybet
with most fastest, convenient and Secure manner.
Do you like free Airtime and Online money up to #40k?
If yes then Zoto app has been source of business to many,
Even i personally used zoto Apps to fund my betting website, Topup any networks of my choice and for each successful Transaction Cash back is added to my zoto app account.
I met a guy sometimes back telling me how much he has make from Zoto App while he is still counting. This is the kind of people I do appreciates. Making money from Zoto can be so easy when you are only ready to do so.
Requirements for the Zoto earning Chat
Zoto App download from play store
Parallel space App more Read more on how to earn 1k using parallel space app to create zoto multiple account
Active ATM card Already activated for online Transaction
Firstly, download zoto app HERE
Then, signup by inserting your number and email
Wait for verification, maybe through call or SMS
When the account is verified
Use This Referral Code on App. KOMOLB2 by apping I have Refer
NOTE THAT IF YOU FAIL TO APPLY THIS CODE YOU WILL NOT BE CREDITED WITH CASH BACK
1. Fill out the recharge amount
On the home page of the app, fill in the amount you would like to recharge in the field provided and click Proceed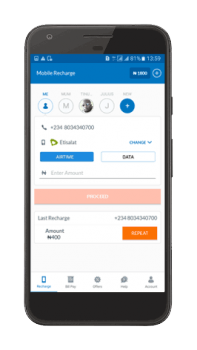 2. Fill in your coupon code to get your available offer
Here, you can modify your payment options and input your coupon code to get your available offer. Click on the 'Apply Coupon Code' to see the 'Paste' option as shown in the next image. Note that you can copy the coupon code from your 'Offers' option in the memu
Ensure you click on 'Apply' for the system to load your coupon code, as shown below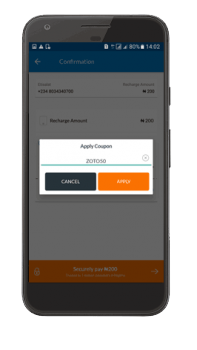 3.Fill in your card details
[If you already have a saved card, skip to step 4]
On the home page of the app, fill in the amount you would like to recharge in the field as highlighted below and click Pay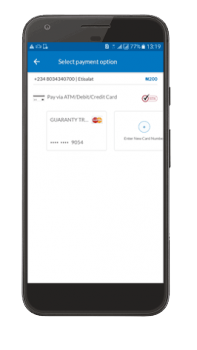 4 . Put in your CVV
To validate your transaction, you need to enter your debit cards CVV code. Your CVV is the 3 digit code at the back of your debit/credit card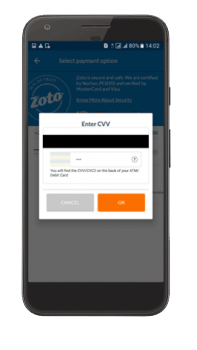 5. Use your secured PIN to complete the transaction
Put in your secured PIN to complete your transaction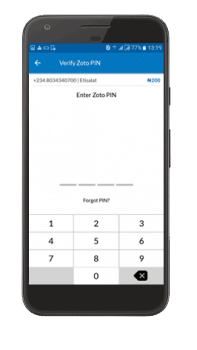 6. The system will redirect you to a 3D Secure verification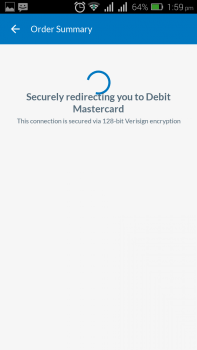 This verification is completed by generating OTP from your bank.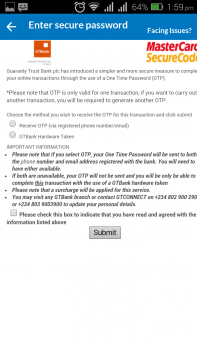 #600 cashback will be credited directly into your zoto app account with just recharge of #50 How did the airtime come from? it came from this referral link/code. KOMOLB2
Follow The step-by-step guide to start enjoying Coupon and Refer cashback:
Zoto users can add money to their Wallets very easily.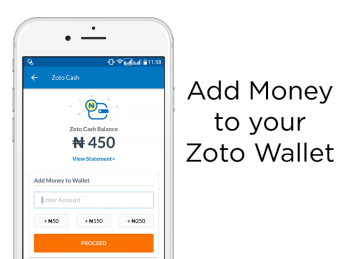 Tap 'Add money tab' on the middle of the Zoto app home screen, then, enter the amount in the 'Add Money to Wallet' box use coupon code WALLET to claim this offer, with Minimum Recharge N50 upwards to get N250 bonus instantly credited to you.
proceed to pay using your bank card.
Zoto Wallet Benefits
More Cashbacks (N250 on a recharge of N50 and above).
Faster transactions in less than 10 seconds.
No bank OTP required
Perform card-less transactions
100% guaranteed payment success rate Faster refunds credited to your ZotoCash immediately
Monitor your spends by visiting your ZotoCash statements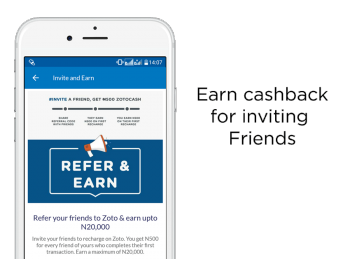 You can earn up to N20,000 in cashback by sharing your unique referral code with friends Isn't that exciting?! The referral feature is available on the 'INVITE AND GET FREE #600' as show in the picture above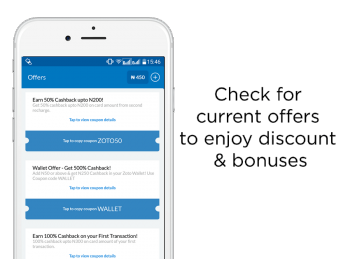 If you miss any of the notifications and emails… You can check the 'Offers' tab for various active discount and bonuses to to make your recharge experience even more awesome!.
READ MORE ABOUT THE LASTEST TRICK OF EARNING #1K howto earn #1000 from zoto using mutiple account/
I am C.e.o of zenithtechs.com, I update My Audience daily with the latest information and tutorials to spice and increase your ICT and technical know-how Contact Me directly via my social media platforms below