Last Updated on 7 seconds by Komolafe Bamidele
With a Visa Gift Card, you can shop at Walmart, Olive Garden, Target, and many more departmental stores in the U.S. where Visa is accepted.
Still, that doesn't mean you can use your Visa gift card to make purchases just anywhere you want. For that, you need a better payment method like PayPal.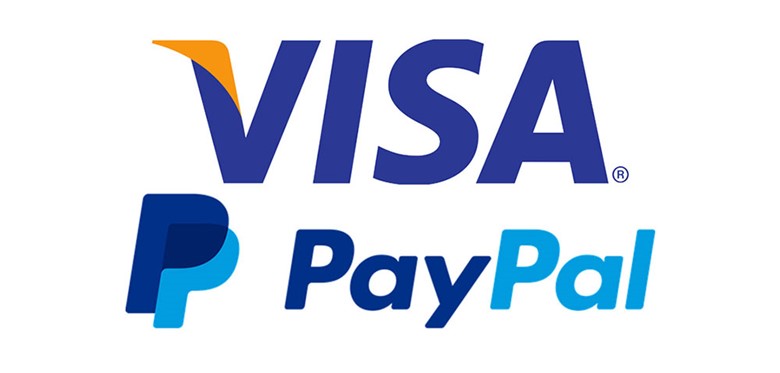 In addition, it is quite difficult for most people to use their Visa gift card on purchases once the balance comes down to $5 or $10.
By transferring your Visa gift card balance to your PayPal wallet, you can use your gift card for any purchases that you want. Better still, you can make purchases of more items.
Here is How to Transfer your Visa Gift Card Balance to your Paypal Wallet
Log into your PayPal Account on a desktop computer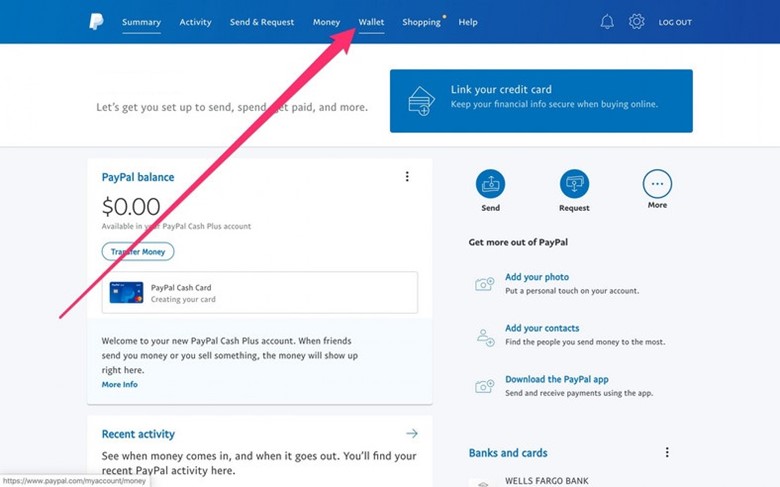 Click on Wallet in the top menu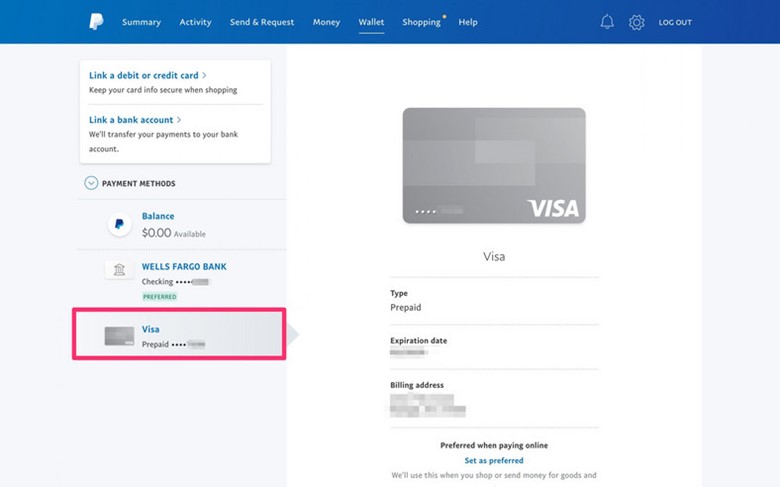 When the page loads, click "Link a debit or credit card" Select "Link a card manually" Type in the gift card information
Click "Link Card" With that, you should have linked your gift card to your PayPal Wallet
In some cases, you might get an error when you try to link your Visa gift card to your PayPal wallet. If this happens, then you should register your gift card first.
$105.95
in stock
as of March 29, 2023 2:02 pm
For most people, this process should be straightforward with no hassle.
Where To Buy Visa Gift Card
1. Visa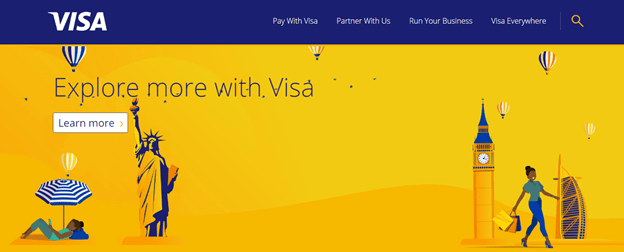 This is pretty common sense, but if you don't know, you can head right to the Visa website and get a Visa gift card.
Here you find different retailers including vanilla gift cards, gift card malls, and so on. Visa gift cards cost between $10 – $500.
You may encounter discounts in the store you choose to buy your card. If you're buying online and your order a plastic visa gift card, you may have to pay extra. You'd definitely pay less if you go for an eGift card.
With gift cards, the gift card information will be delivered to your mail. However, they do not make for the best option when gifting to a friend.
2. Dundle

Dundle is another place where you can buy Visa Gift cards, however, the highest denomination sold by this site is $100. If you want to go higher, then you would have to look elsewhere.
This site has received mostly favourable reviews from previous users so you can trust that it is reliable, secure, and fast with delivery.
3. GiftCards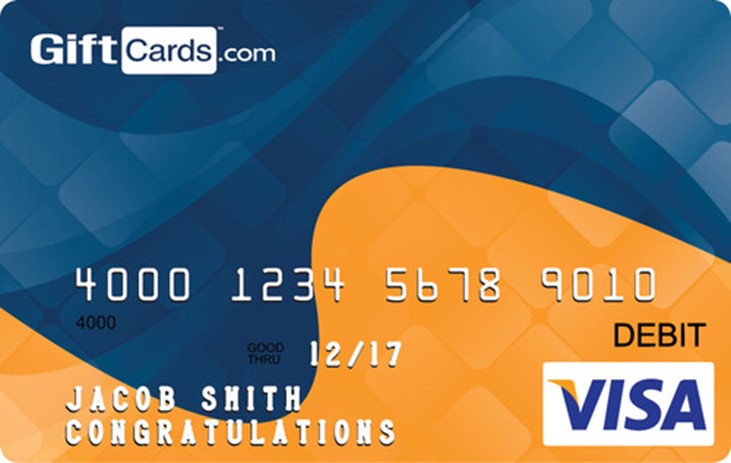 GiftCards is another popular and trusted retailer of Visa gift cards. On this site, you can customize your Visa gift card by adding original photos and text to make it more personal. The site also allows you to design your gift card as you wish.
If you're not much of a designer, you can choose from one of the 100's unique gift card designs on the site.
There is a design for every occasion so it shouldn't be hard to find something that would pass the right message across.
In addition to all these, you can add a matching customized gift cardholder to your gift card. On the site, you can purchase gift cards between $10 – $500.
Whether you're looking to customize the gift card yourself, or maybe you prefer a pre-designed gift card or business reward card to gift to your employees, clients, and customers, there is something for you on Giftcards.com
4. Gift Card Mall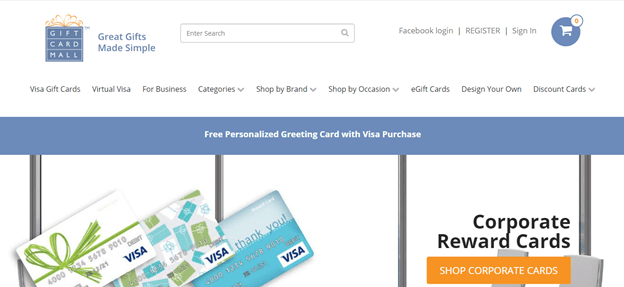 On Gift Card Mall, you can find hundreds of Visa gift cards. There are custom Visa gift cards where you can add your own image and customize it to the way you want.
There are coloured Visa gift cards with colours black, purple, orange, and white topping the list. There are also gift cards designed for special occasions like Father's Day and Graduation.
There are also Visa gift cards for special people – Groomsmen, Bridesmaid, and Super Dad. Furthermore, you will find a good selection of sports Visa gift cards including options like Ski and Golf. In addition to that, you can purchase a gift card customized after a city.
$54.95
in stock
as of March 29, 2023 2:02 pm
There are Paris Visa gift cards and London Visa gift cards available including other vacation locations.
5. Amazon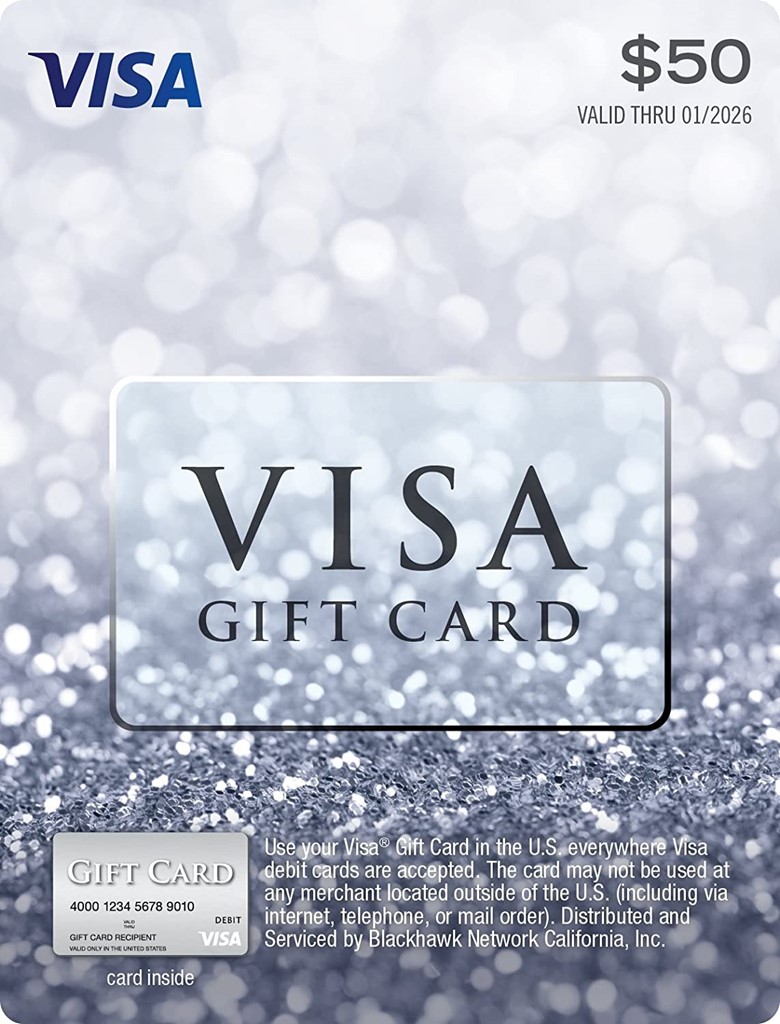 Another place where you can get an impressive selection of Visa gift cards is Amazon. While shopping for Visa gift cards on Amazon, you will come across several terms and conditions that you agree to when you finalize an order.
It is important that you read through these terms and conditions carefully before making a purchase.
For example, Visa gift cards purchased through Amazon are not eligible for refund or return. This means if something (rarely) happens to your gift card before it gets to you, there is no way to get your money back or get a better gift card.
Aside from that, buying from Amazon is pretty much legit. You can find several denominations here, though the fees attached to their gift card is not really better than what other stores offer.
6. Walmart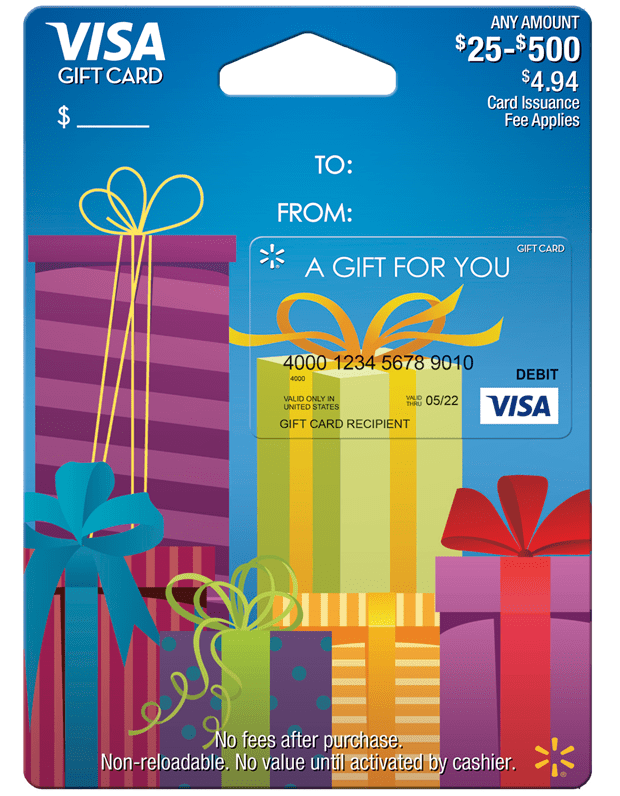 Walmart Visa gift cards are just the same as gift cards from other retailers, however, when purchasing from Walmart, you will pay less in shipping fees.
The difference here is just a few cents, but it is worth it if you're buying more than one gift card.
On the Walmart website, you can purchase gift cards worth up to $200.
7. eGifter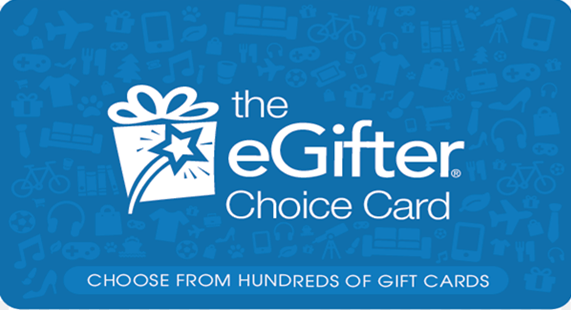 eGifter is one retailer that stands out among others. While it doesn't offer as many Visa gift card designs as the popular retailers, its payment options make it easier for you to purchase a gift card if you don't have a credit card or you're unable to do a bank transfer.
On the site, you can buy Visa gift cards with PayPal, Venmo, Annex Express Checkout, Skrill, Amazon Pay, Bitcoin, and Cryptocurrency.
On eGifter, you can buy a Visa gift card for yourself or for a friend. The site only offers a few denominations including $25, $50, and $100.
Note that Visa gift cards sold by the site can only be used and redeemed in the US.