Last Updated on 6 months by Komolafe Bamidele
In the music days, video clips were the exclusive property of megastars and record labels. Fortunately, times have changed and made video clips is more affordable than ever.
For this reason, as we enter the year 2021, we compiled some tips on how to create a good video with a limited budget.
How To Make a Music Video?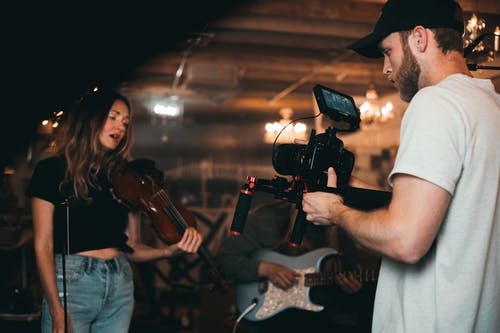 Before getting into the subject, let's take a step through the stages that you must take into account when creating your music video, pre-production, production and post-production.
Preproduction
Here we go from the idea, until the moment when filming or recording begins, initially, you should have a story, a technical script, that is, what types of takes are you going to take? With what technical elements?
If you don't have these things, look for someone who can help you with the basics, like a good script that is your shooting map.
Production
Once you start filming the audiovisual project, we will get to where we already have all the necessary shots according to the script.
At this stage, practically the entire technical and artistic team is activated (director, actors or models, sound, makeup, costumes …).
Postproduction
Once the filming or recording of the video is finished, it begins with the montage, where you begin to mix the images until it gives the coherence you want.
Here comes the whole issue of editing, audio replacing, colour correction or colorization and other final technical and aesthetic details of audiovisual production until the moment of having the product ready and finalized.
Want to Create Amazing Music Videos? Try FlexClip Video Maker For Free
What Do You Need to Make a Music Video?
These are some tips to carry out the production of your video clip :
Think of a good concept
A good concept will almost always trump high production values.
As an example check out this old video
'Praise You' by Fatboy Slim, filmed, guerilla-style, for only $ 800 USD on the streets of Westwood, California.
Rather than in an expensive studio, it was one of the funniest and most popular videos of the late '90s and contributed a great deal to the track's success.
Even if you can't get your hands on any professional video equipment to make a video clip, you can have a solid idea and record it from your phone, this will work quite well.
Deliberately go lo-fi
The lo-fi (abbreviated English low fidelity) is a production approach that dominates media using outdated or low-fidelity recording, sometimes as a mere aesthetic decision.
Music quality and production standards have evolved over the decades, meaning that some ancient examples of lo-fi may not have originally been recognized as such.
Lo-fi would begin to be considered as a popular music style in the 90s when it would begin to be referred to alternately as DIY music.
There is nothing worse than a video that tries to look professional but falls short.
If you know you won't have a film crew and lots of lights on hand, consider going to the other extreme: make a deliberately lo-fi music video.
Record with phones, camcorders or old Super 8 cameras and show off your grainy style with pride.
Check out some of the best songs to learn how to use a wah pedal at blog.
Consider making a video with lyrics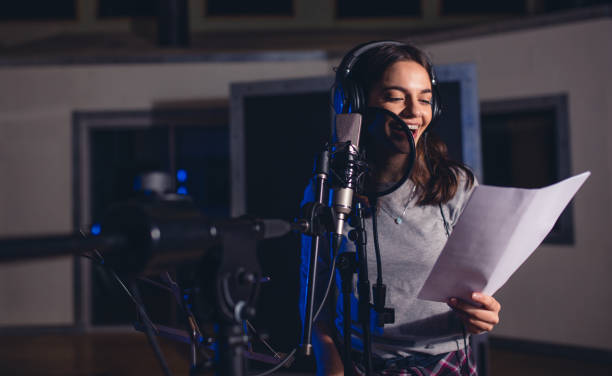 Half the point of having a music video these days is that people can easily find your music on what is still the largest music streaming site out there: YouTube.
Here is a guide to optimize YouTube channels of artists and musicians and get the most out of them.
If you can't afford to make and upload a beautiful cinematic masterpiece to YouTube.
It's important that you post something, and many followers or potential fans will be happy with a 'lyric video or lyric video', especially if your band writes good lyrics.
The video's lyrics are easily made with basic packages like iMovie, and are ideal if you have little time and cash because they eliminate the need for all members of the band, lights, cameras, locations and extras.
If you don't want to make a lyric video yourself, you will find many independent producers or freelancers offering this service on Fiverr.
Record a concert or live performance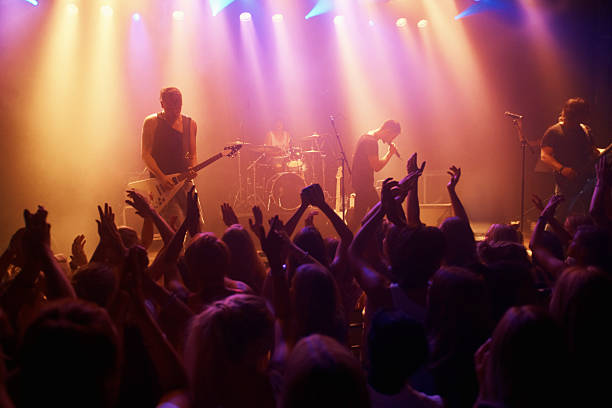 Another way to make a cheap music video is to record a live performance.
True, this can be tricky or expensive if you're hoping to film an entire band in full swing, but acoustic versions of songs that involve one or two musicians are easily performed, filmed, and edited.
As with lyric videos, this gives you the opportunity to put your music on YouTube in a relatively simple and inexpensive way.
Make a knowledge exchange
If you want to be a bit more ambitious with your music video.
The best option is to seek to exchange favours, ideally from a partner who makes a living making music videos (you can exchange for a music track for one of their video works or some collaboration directly ).
But don't stop there, you can ask your friends to get involved in your video as extras, ask a local for support to lend you their establishment as a filming location, borrow a DSLR ( Digital SLR Camera ) from a friend or family member … and so on.
Use a DSLR camera if possible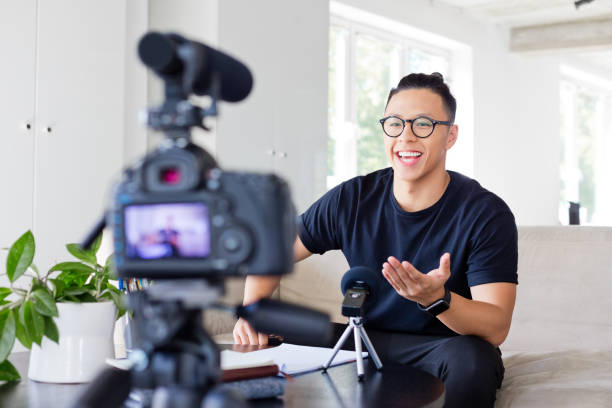 If you're shooting something yourself, the DSLR, or single-lens (lens) digital SLR camera, is your friend.
Unless you're deliberately taking the low-fidelity route outlined above, these cameras, which can be borrowed or rented easily, are able to provide amazing results with great cinematic quality.
If you have a smart idea for a video and want to increase your production investment a bit, it is definitely worth trying to get a DSLR instead of going to your iPhone.
Invest in lighting, even if it's cheap
One thing bands always seem to forget when making music videos with very little money is the lighting,
9 times out of 10, it's the lights that make the difference between something that looks professional and something that doesn't.
The funny thing is that the lights are not that expensive to rent, you can rent a lighting kit and you will make sure you make a difference in the quality of the video.
Limit the number of locations you are going to use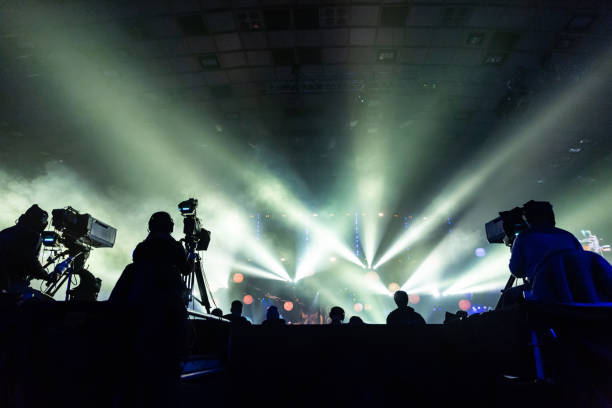 Rather than getting stuck moving between multiple locations or locations, which can consume quite a bit of time, goodwill (if it favours), and cash, consider using a really cool and quirky location and making the most of it.
Or don't use a location at all
You can save time and money by not going anywhere.
Putting the band up against a blank wall and looking for them to make silly faces, or placing it in front of a cheap green screen which is then replaced by wacky visuals in a video editing program, can if done right, perform better (and more. cheap) results to film in various locations.
Alternatively, consider putting together your video using animations, footage, or photos.
Leave some money saved for post-production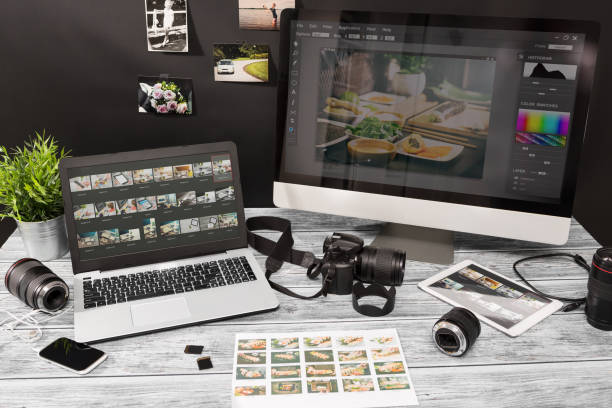 Finally, spending a little money on post-production, particularly on colourization, can go a long way.
"Taking video to another level" can have transformative effects.
Whether it's a simple case of adjusting the brightness and contrast levels in each shot or applying a particular colour effect to the entire video, colouring can help enhance images endlessly, as can adding subtle effects like film grain (or indeed more radical effects like colour inversion or vignetting ).
In particular, if you are new to video creation, or if you use less-than-ideal video recording equipment, you can improve your results by spending a little time and money on post-production.
Well, if you have already reached this point and you already have a budget to invest and make your video clip professionally, take into account the following tips to save time, money and stress.
At Last
What do you think of these tips? Leave your suggestions and advice below.
Want to Create Stunning and Captivating Videos with Thousands of Templates? Try FlexClip Video Maker For Free