Last Updated on 6 months by Komolafe Bamidele
There are so many apps for scheduling posts on Twitter, Facebook, and Instagram, but you can hardly find best Tailwind Pinterest Scheduler that does the same on Pinterest and does it well.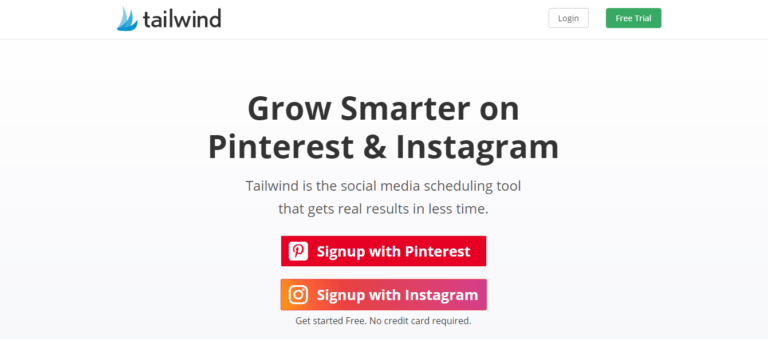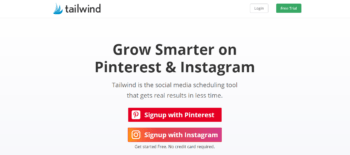 Luckily, an option like Tailwind exists and with it, you can grow your blog traffic without having to do all the hardwork yourself.
Through this Tailwind tutorial, you will learn how to use the Tailwind Pinterest Scheduler to grow your Pinterest traffic.
What is Tailwind for Pinterest Scheduler ?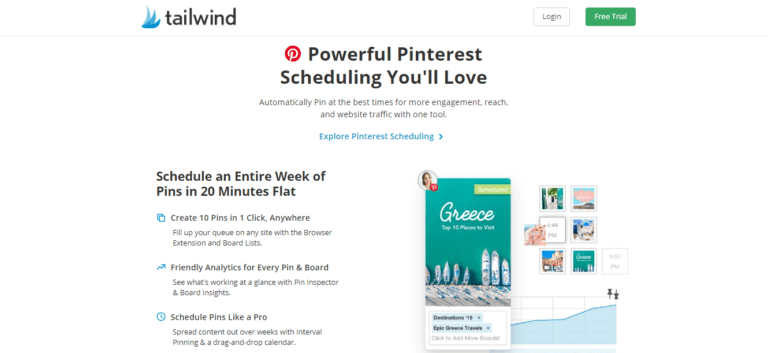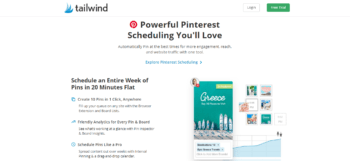 Tailwind is the perfect marketing tool for bloggers and business owners looking to grow Pinterest Traffic and Instagram followers although Instagram and Pinterest are separate paid subscriptions, so in case of article we will focus on Pinterest subscription.
Rather than pinning your content manually, you can use this tool to schedule your posts, check your engagement, discover related content, and reach more people
"This post contains affiliate links, meaning that if you choose to click through and make a purchase, I will receive a small commission at no cost to you."
How does Pinterest Tailwind work?

With Tailwind's Pinterest marketing tool, you can:
Schedule your posts for weeks
Create 10 Pins in 1 Click
View the performance of your pins and board
Join tribes in over 4,000 niches to reach more people
Reshare pin to drive more traffic
Reshare seasonal content
How To Connect Pinterest To Tailwind

To connect your Pinterest account to Tailwind, you will have to sign up for a Tailwind account.
Signing up for a Tailwind account is extremely easy.
All you have to do is go to the Tailwind official website and sign up for the free trial keep it on your mind that Tailwind Pinterest trial is based on 100 scheduled Pins
From there you will be asked to sign up with Pinterest. (This only gives Tailwind the permission to manage your Pinterest account, create and post pins for you, and every other feature we've talked about.)
Once you've signed up successfully, you can go ahead and start customizing.
How to Add More Pinterest Account

If you have multiple blogs in different niches and you run different Pinterest accounts for these blogs, you can also add these Pinterest accounts to your Tailwind account.
To do this, you will have to
Log into your already existing Tailwind account
Go to the settings menu and click on account settings
Tap on the "Add New Account" tab
Choose Pinterest and authorize the Tailwind app on the new Pinterest account.
By following this process, you can add as many Pinterest accounts to your Tailwind Dashboard
How To Schedule Pins On Tailwind

Normally, you could schedule pins from Pinterest or from your website but with Tailwind, the process is so much faster.
To schedule pins with Tailwind, you would have to add the Tailwind extension to your browser. Once you've installed and activated the extension on your browser, you can add pins as you wish all at the same time.
Another option is to click any Pinterest "Save" button on the page. Then rather than saving to a Pinterest board, click on the Tailwind icon.
Next, add all the relevant boards that relate to the pin.
After that, check and make any necessary edits to the pin description.
After that, tap "Schedule now" and that's it.
Other Tailwinds Tools For Pinterest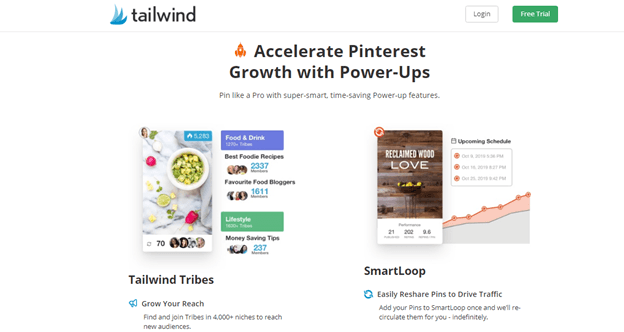 Using the Tailwinds app to schedule and automatically create pins should be good enough to get you some traffic to your blog, but these are not the only features Tailwind offers.
Schedule Pins on Pinterest Now!
With Tailwind Tribes and Tailwind SmartLoop, you can reach out to more people in your niche and not only boost traffic to your blog, but also increase engagement and make sales.
What are Tailwind Tribes?

Tailwind Tribes are essentially groups or niches of like-minded people who come together to share each users' content.
In other words, Tailwind tribes will help boost traffic to your blog by having more people share it on Pinterest. This is an easy and cost-effective way to get exposure for your brand.
Additionally, there are more than 4,000 niches, so you can easily find a niche that suits the content you want to share and get targeted users to your blog. This will help to boost sales than sharing to an unknown audience.
You can also check your analytics or performance stats to see which tribes work best for your kind of content. This way you can focus on the relevant tribes and get more targeted users who will not only be interested in your content but also in buying from you.
While tribes are meant to help you reach out to more users, you should not only use them for that. Build relationships with your fellow tribemates as this would bring you more opportunities. Furthermore, you should always abide by the tribe rules.
What is Tailwind SmartLoop?

Tailwind SmartLoop is another impressive feature that makes everything super easy for you. With this feature, you can reshare your pins by adding them to SmartLooop. This helps if you have evergreen content and seasonal content on your blog.
One of the best things about the Tailwind SmartLoop apart from the fact that it allows you to reshare your pins without much effort – is its organization. Though the sharing is automated, you get an intuitive calendar that displays what is being pinned and when its pinned.
You can also set customizable limits to ensure that the number of pins that is being shared in kept check. This way you are less likely to spam or break Group board rules.
Additionally, you can check your analytics dashboard to see which content is performing best and determine which pin deserves to be reshared.
Tailwind Analytics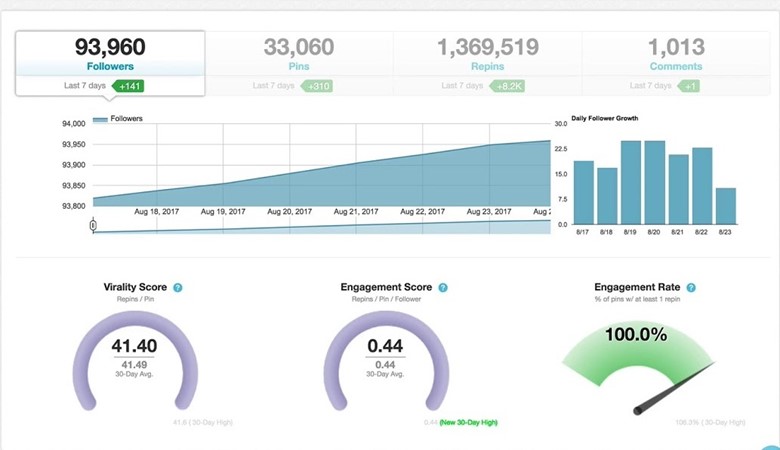 On your Tailwind Analytics dashboard, you get to see everything relating to the performance of your pins.
On the analytics dashboard, you will find your performance stats for your Pinterest Profile and Boards.
On your Pinterest Profile, you'll find the following stats
Follower growth
Pins added
Repin growth
Comments added
On your Pinterest Boards, you'll find the following stats
Number of Pins added per board
Number of followers per board
Number of Repins per board
Engagement for each board
On your analytics dashboard, you can also find stats for your website insights, organic activity, and referral traffic.
All these stats should help you figure out your best-performing pins and content.
Wrapping Up Tailwind Pinterest Scheduler

With that, you know how to use the Tailwind Pinterest scheduler to drive traffic to your blog and increase your conversion rate.