Last Updated on 3 years by Komolafe Bamidele
So you got an Amazon gift card as a gift for Christmas and you're wondering how to spend it on something worthwhile.
Well, we got the right things you can buy on Amazon with your gift card balance.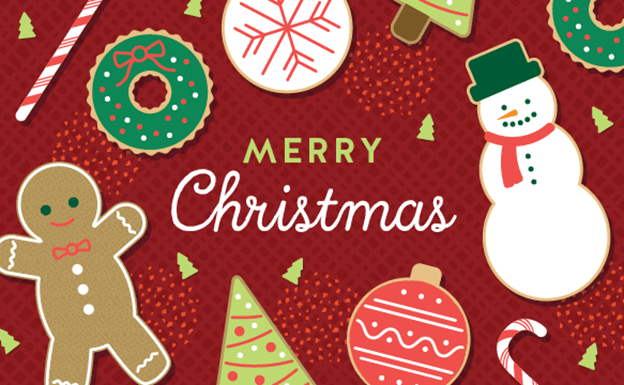 When it comes to spending Amazon gift cards, there are many things you can buy and the only limit is your gift card balance.
This means there are many more things you can purchase off Amazon that you won't find on our list.
Here are the best ways to spend Amazon gift card this Christmas
Get Instant Pot
$99.99
in stock
18 used from $69.99
as of February 1, 2023 10:21 pm
An instant pot is a cooker that allows you to perform many cooking functions without having to buy different appliances.
Most instant pot models can serve as a pressure cooker, rice cooker, slow cooker, and steamer.
There are some instant models that have as many as 9 programmable cooking functions, but they might cost more than your gift card balance so you will have to opt for versions with fewer cooking functions. These models are usually cheaper.
Buying an instant pot is one of the best ways to spend an Amazon gift card as you would never go wrong with an Instant Pot.
With this cookware, you can prepare a well-cooked in a matter of minutes all thanks to the cooker's speedy pressure cooking function.
Buy A Fitness Smartwatch
$59.99
in stock
as of February 1, 2023 10:21 pm
One of the New Year goals of lots of people is to get enough exercise and stay fit. Most of us fail miserably and end up adding some pounds instead of losing the ones we carry around already.
If you're ready to take your fitness more seriously, you can get yourself a fitness tracker or smartwatch to help you track your activity levels. These watches can tell you how far you walk, run, and they can keep track of your heart.
There are many smartwatch manufacturers but the best and most affordable smartwatches come from Fitbit. But, if you have more to spend and you need something that can give you more accurate data, you can go for models from Garmin.
Spend Amazon gift card On Game Console
$396.90
in stock
9 new from $396.90
76 used from $210.00
as of February 1, 2023 10:21 pm
If your gift card is worth up to $400 then you're in the luck. There is no better way to spend an Amazon gift card than to get yourself a video gaming console or a video game system.
The best options are the Sony PlayStation 4, the Xbox One X, and Nintendo Switch.
Game consoles like PlayStation 4 and Xbox One X are home consoles that you will have to connect to your television to play. You can't really move these consoles around.
If you want a portable handheld gaming device that you can take wherever you go, then the Nintendo Switch Lite is probably what you need.
This game console costs less than the other two options and offers just about the same gaming experience.
Buy Amazon Kindle Reader
$73.17
$129.99
in stock
1 used from $73.17
as of February 1, 2023 10:21 pm
Kindle is a platform where you can read as many books as you want almost for free.
These days, many self-published authors are allowing users to download and read their books for free on Kindle.
This means you will have access to an unlimited amount of information by downloading these books from Amazon on your kindle reader.
However, you can still download and read digital books from Amazon's kindle store even if you don't have a Kindle reader, you will simply make do with the device that you have.
Still getting a Kindle reader is a great idea, you can connect your social media, play games, surf the net, shop online, and do basically anything you can do with a smartphone on your kindle reader.
The difference between a Kindle reader and a tablet is the purpose of both devices. A kindle reader is made mainly for reading so it designed in a way that makes you feel like you're reading a paper.
A kindle reader is also easy on the eyes, so you can spend long hours reading through a Kindle reader than you would on a smartphone.
Get Power Bank
$22.39
$29.99
in stock
1 used from $22.39
as of February 1, 2023 10:21 pm
If you love travelling a lot, a power bank would come in handy. Luckily, power banks are some of the cheapest products you can buy off Amazon and still have funds left in your balance to purchase other products.
When picking a power bank, it is important that you become picky and only go for the best options. On Amazon, you can find power banks that are charged by solar and you can find others that require electricity for charging or wireless Power Bank.
You will also find power banks of different capacities. There are power banks with capacities as low as 4200mAh and there are others with capacities as high as 900000mAH.
Some power banks also support wireless charging and come with a case where you can keep your phone while it's charging.
Get Premium Dehumidifier
$258.72
in stock
30 new from $258.72
as of February 1, 2023 10:21 pm
Dehumidifiers are devices that make houses more hospitable by reducing the humidity levels. These devices can run quietly and get rid of the damp and musty smell that comes with a relatively high humidity level.
The good news is that most dehumidifiers from top brands are cheap. But, you will have to spend more if you want to dehumidifier a larger room.
On Amazon, you can get a 215 sq ft compact dehumidifier for as low as $39. The more room you want to cover, the more expensive the dehumidifier will be.
When buying dehumidifiers off Amazon, you will have to concentrate on the reviews so as to better understand the product you're about to purchase.
Many dehumidifiers that work well have problems with cleaning, maintenance, and replacement parts.
Related Articles 
To avoid wasting your Amazon gift card on a product that wouldn't give you any real value, you should surf the internet for blogs that review dehumidifiers and offer tips on how to pick the best dehumidifier for your room.
You should also read through the negative and positive reviews of the dehumidifier you wish to purchase.
Spend Amazon gift card Other Products
You can spend an Amazon gift card on more things like
Wrapping Up
Feel free to spend your Amazon gift card as you wish but remember to only spend on products that will offer you the value of your money.