Last Updated on 6 months by Komolafe Bamidele
Shopify is currently one of the best platforms in the world for eCommerce.
This platform's ease of use and simplicity make it a top pick for beginners and experts alike.
Moreover, it offers plenty of apps and features to help you run your online business smoothly and without hassle.
However, if you're still in doubt about whether to use this platform or not, keep reading.
This article will provide you with ten top reasons that explain why you should use Shopify for your eCommerce website.
Let's dive right away!
1. Extensive Selection of Themes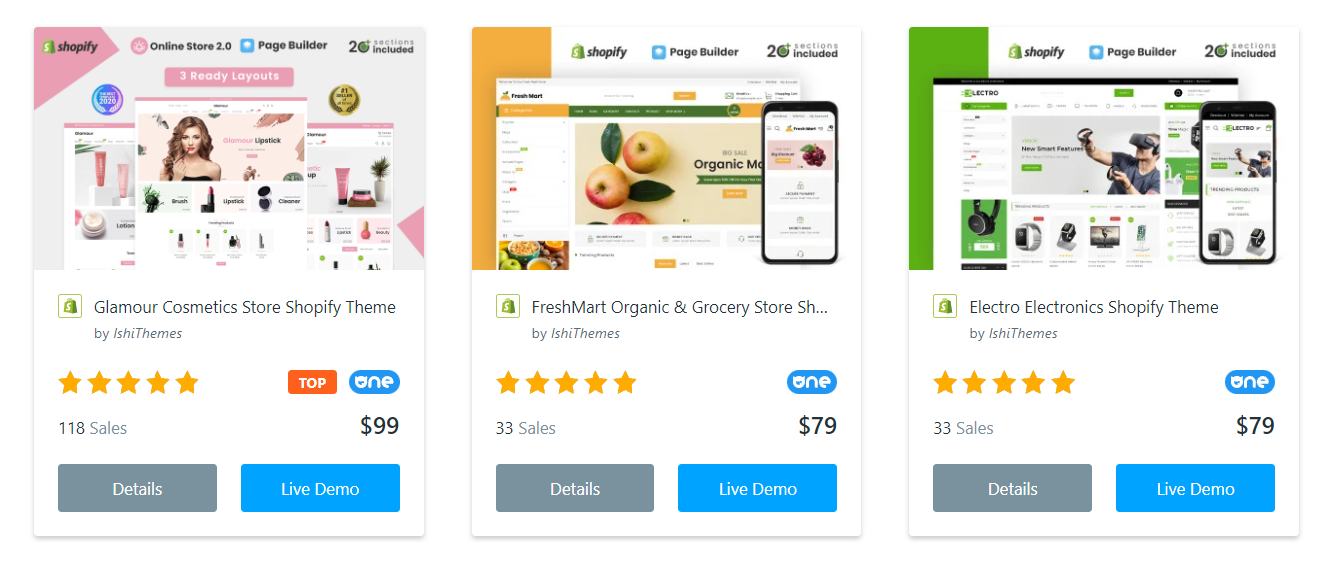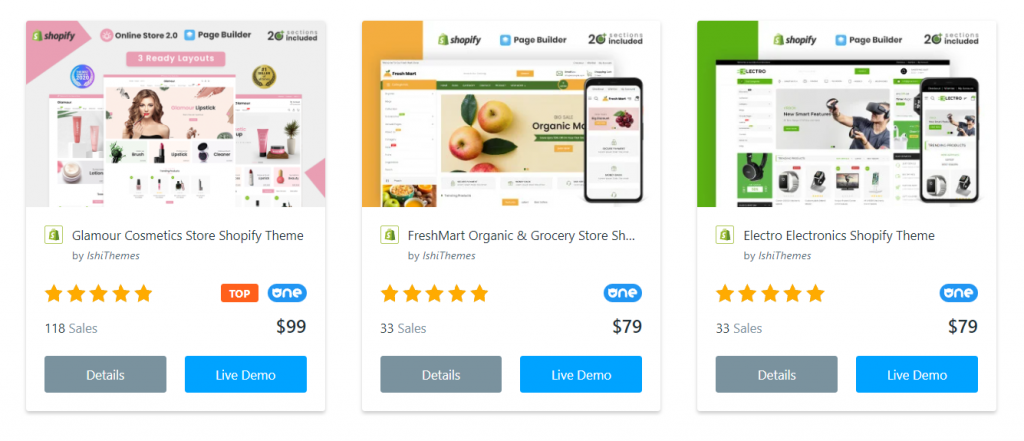 You can choose among hundreds and hundreds of free and premium Shopify themes to customize the look of your online store.
The themes are fully editable, and you can change any pre-existing element and style to match your brand identity.
If you're not satisfied with the themes provided directly by Shopify, you can also download them from external marketplaces, such as TemplateMonster.
There, you'll find both multipurpose themes, such as Apparelix, and niche templates, such as Glossier.
2. Simple and Quick to Set Up and Use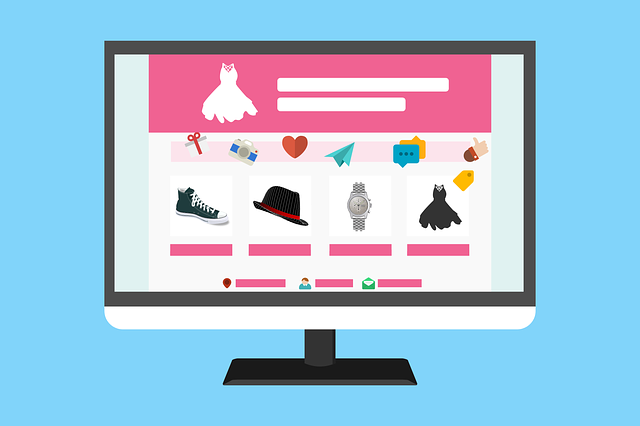 Shopify is popular mostly because of its ease of use, allowing even the least experienced users to create, customize, and launch their online stores within a few hours.
You don't need any coding experience or knowledge. With its user-friendly interface, you'll be able to quickly grasp any function and feature.
You can also find plenty of Shopify tutorial videos, a knowledge base, and detailed documentation that will guide you throughout the store installation and customization process if needed.
3. Shopify App Store with a Lot of Options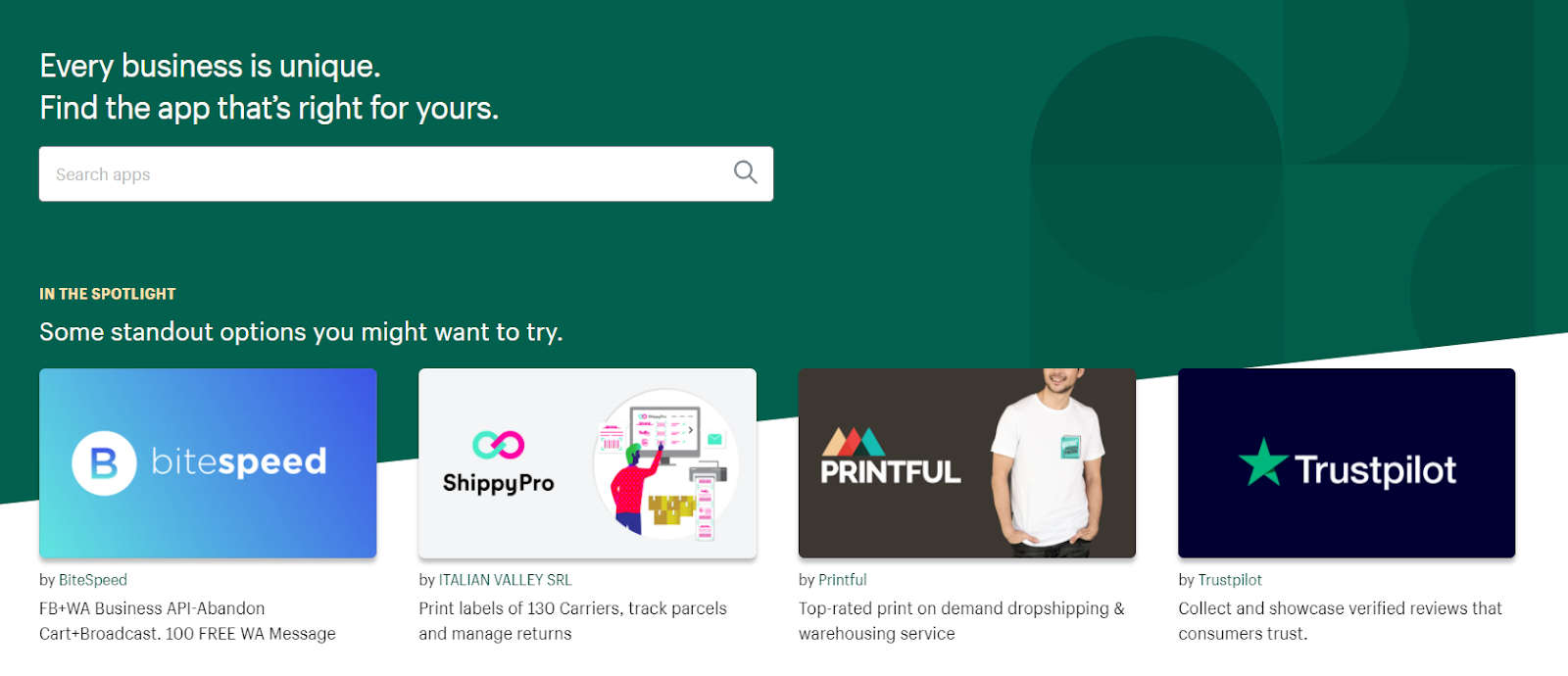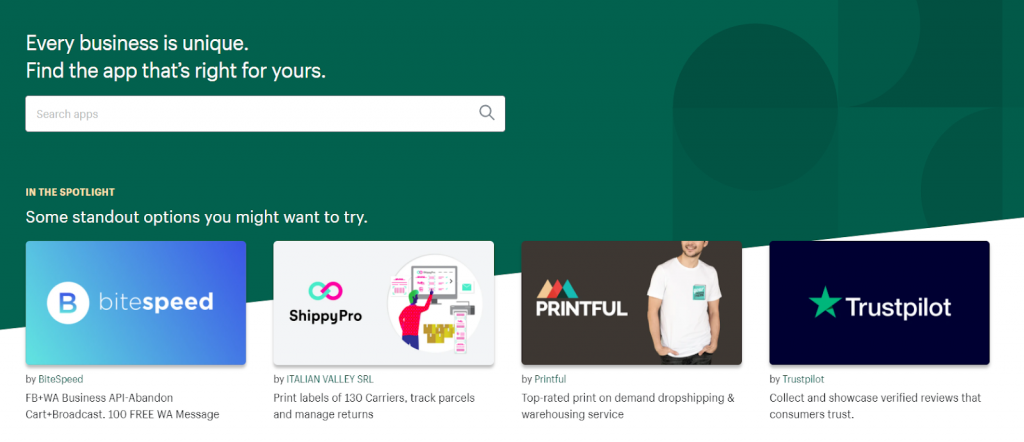 Shopify also presents an App store where you can find thousands of free and paid apps that can enhance the functionality of your eCommerce.
Some integrations include reviews, upsell and cross-sell, product recommendation, customer service, shipping, social media, and many marketing apps.
It's certain that with over 1,400 apps to choose from, you'll find anything you want to add to your e-shop.
4. Shopify Mobile and SEO-Friendliness
Nowadays, having a beautiful and well-designed eCommerce store is not enough anymore.
To gain visibility and traffic, you should also optimize your e-store for search engines, as you may already know.
Here's where Shopify comes in handy; it offers you plenty of built-in features that will ensure your website rank higher among search engine results.
It also gives you access to analytics that let you know where your visitors and customers come from and how they behave on your website, and more so that you can reshape your SEO strategy accordingly.
5. 24/7 Customer Support and Extensive Documentation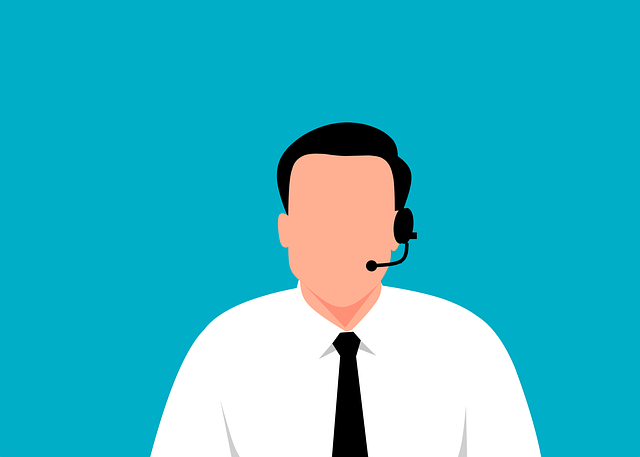 During the process of setting up or customizing your eCommerce site, you might need advice and answers to questions and doubts that have arisen.
In that case, Shopify offers a customer support service that is available 24 hours a day, 7 days a week via phone, email, and chat.
Thus, you'll get instant answers and solutions to your issues instantly.
In addition to Shopify's customer support, the company has a vast knowledge base with extensive guides and articles to assist you with any step and action you may need.
6. Shopify Offer All in One Marketing Tools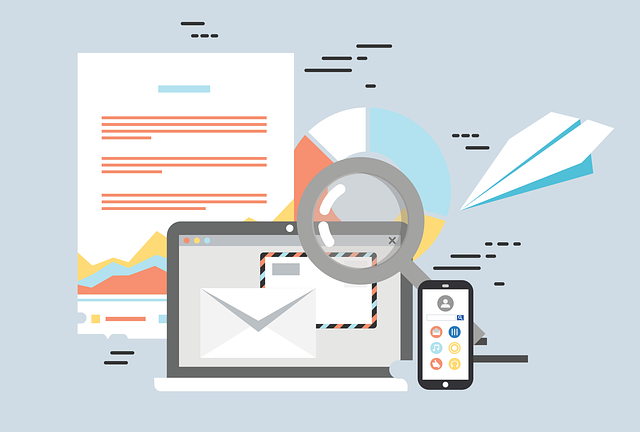 Using Shopify's App store allows you to access thousands of apps that you can integrate directly into your eCommerce website to enhance its functionality.
Some of those apps offer powerful marketing tools that will assist you in creating and executing a winning strategy that will generate leads and increase sales.
Some apps allow you to integrate social media icons and feeds, others develop an email marketing strategy, others generate discount codes, and much more.
7. Trustworthy and Secure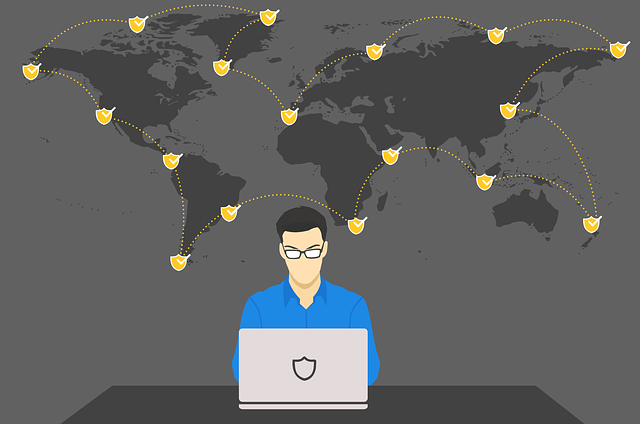 An eCommerce website isn't just about selling products. You also have to handle sensitive information, including credit card details and personal data.
As such, you necessarily need to rely on a trustworthy and secure platform for the realization of your online store.
This represents another reason that explains why you should use Shopify.
It is a super-reliable platform that will host your website and take care of any type of maintenance and upgrade to keep it safe and ensure it runs correctly at any time.
In this way, you can focus on running your business instead of worrying about technical procedures and issues.
8. Chance to Integrate a Blog With Shopify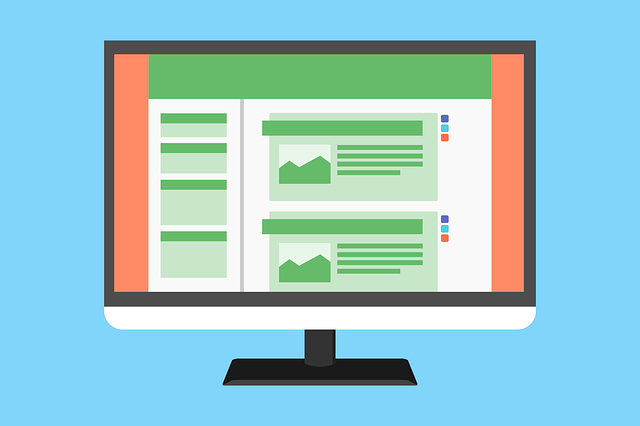 Shopify allows you to add a blog section to your store.
By doing so, you will provide valuable and informative content about the products you sell to your potential clients and customers.
Aside from providing information, quality and optimized content will also increase your chances of being noticed by Google and ranked higher among search engine results.
This will allow you to attract more traffic and potentially increase sales.
9. Shopify eCommerce is Profitable and Scalability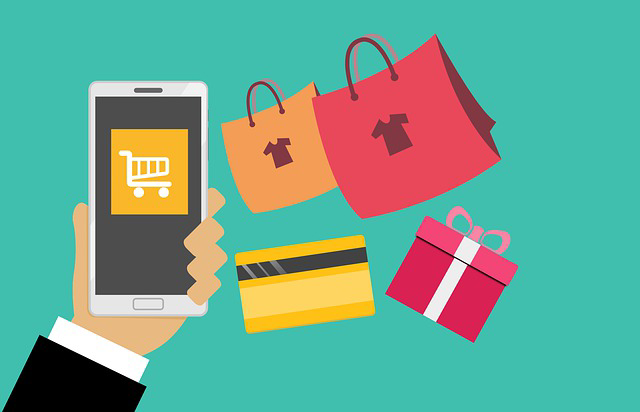 Shopify offers you the possibility to upgrade your plan as your eCommerce grows to support the larger amount of traffic and all your bigger clientele's needs.
In this way, you won't need to worry about bandwidth limits, site security, or additional hosting costs.
No matter what the motivation is to be your own boss, you can start today, but the truth is not everybody will be successful in business that is why you need to learn eCommerce business pros and cons
10. Easy Multiple Payment Options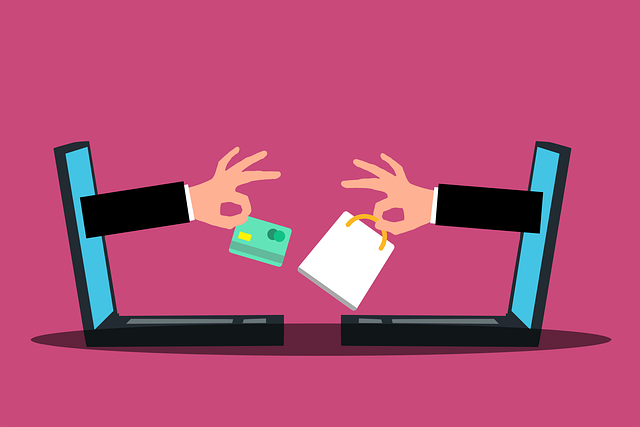 Customers always want to pay using their preferred payment method.
In the event that they do not find it during checkout, they are likely to abandon the website and leave the purchase process incomplete.
This emphasizes the importance of offering multiple payment options, including the most popular.
You now might guess why you should use Shopify for your eCommerce; it offers hundreds of payment gateways, giving your customers maximum flexibility.
Also, thanks to its built-in payment gateway, Shopify Payments, there are no additional fees on top of standard credit card fees.
Wrapping Up Why Shopify NOW!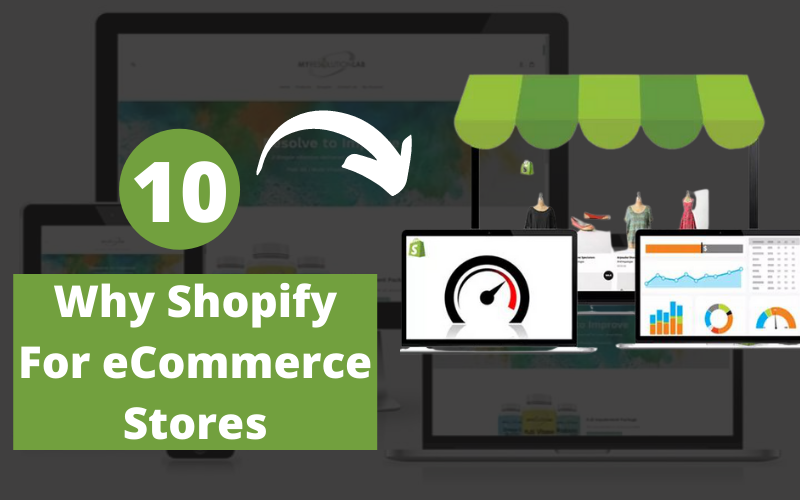 We're finally at the end of this blog post about 10 top reasons that explain why you should use Shopify for your eCommerce site.
Choosing the right platform to host your online shop is crucial for many reasons, ranging from customization to optimization.
Shopify is an easy-to-use and simple platform that provides you with all the necessary tools and options to create a successful eCommerce.
Plus, it offers support and a wide knowledge base that you can consult any time a doubt arises.
Still, if you need help with your store set-up and customization, check out TemplateMonster's services, and let a team of experts take care of your project!