Last Updated on 6 months by Komolafe Bamidele
Are you looking for alternative ways of making money online, or e-commerce most importantly set up a Shopify Dropshipping Store business without a huge capital start-up and no need to stock inventory yourself?
Or you're among the others looking for side hassles to explore and expand your existing business by offering more products?
Then you need to start drop-shipping business models today, which didn't require a physical store, inventory or huge capital to start the business.
If you, like many others, wondering How to set up Shopify Dropshipping Store from Scratch with Top Selling products?
Read this page till the end because you are about to set up your successful Shopify dropshipping store.
What is Dropshipping?
I have fully explained in my previous Dropshipping from Aliexpress Article. Drop shipping is a business model that allows you to partner with an Aliexpress supplier to display their products in your web store.
You retailers don't have to worry about managing their own inventory or stocking any products. all you need is to set up Shopify Dropshipping Store.

When an item is ordered from your site, the supplier will then ship the product directly to your customer. In the real sense drop shippers work as intermediaries between suppliers and customers.
How does dropshipping with Shopify work?
Drop shipping with Shopify involves three main actors the drop shipper (Shopify store) ===> the Aliexpress supplier, and the customer.
How Shopify Dropshipping Works
1. Your drop shipper will post pictures and descriptions of your Aliexpress suppliers on your already Setup Shopify Dropshipping Store
2. Drive potential traffic to your Shopify store and get customers interested in your product, place orders and pay for the products.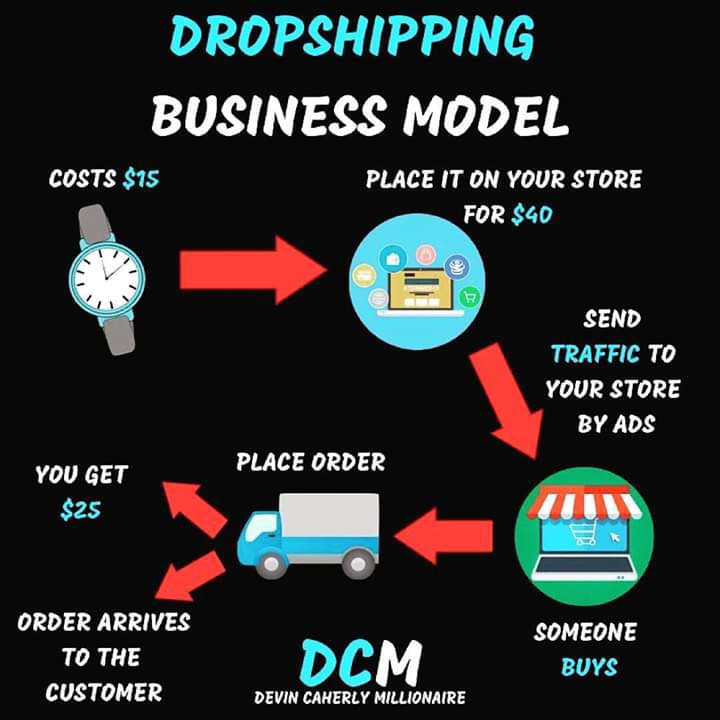 Related Post imminentbusiness.com
3. Fulfil your order in the supplier store that stock this product, by placing the same order as the customer (Aliexpress suppliers)
4. The supplier will ship directly to your customer's address.
5. The Customer will receive the package and the deal is complete then you make ×3 profits on each product
Is Shopify good for Drop Shipping?
Hosting Services: Setup Shopify Dropshipping Store is made easy because Shopify offers premium web hosting features that let you create a professional web store, capable of accommodating unlimited traffic.
Stripe By Shopify Payment: No other fees are applied if you use their Shopify Payments (which is essentially the Stripe payment processor).
Theme and Plugins: Shopify give access to an online store builder, which enables you to customize and set up your web store, Shopify has a lot of overwhelming features to handle your sales, marketing, and payments.
Payments and fees: Shopify basic plan comes with the ability to list an unlimited amount of products on your store,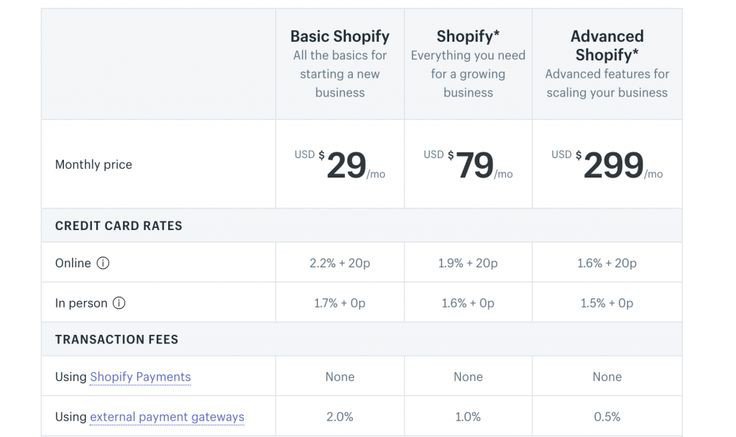 the cheapest monthly starts at $29/month after the expiration of 14 days free trial for an online store and it has 2.9% + 30 cents credit card transaction fees if you use their Shopify payments.
Easy to Customize: Shopify is one of the users and mobile-friendly Content Management systems. It's packed with features and functionalities, that that increase conversion rate.
Can you make money dropshipping with Shopify?
Drop Shipping is a profitable business that requires little or no investment when you want to set up Shopify Dropshipping Store.
For instance, you can make 6figure within a week since you don't own these products yourself, and you don't need to rent a warehouse. Also, you don't need to buy items for your own stock.
You only spend your money on a product after a customer has placed an order for it, so you'll never be in the position of having bought stock you can't sell.
Imagine you are only starting with a Shopify 14 free trial followed by a basic Shopify plan and only using free methods of marketing and promotion to get your high-margin profits.
Thus drop shipping business can $6k within a week you should not underestimate this business model, I will drop this video below
For the sake of credibility and legitimacy of drop shipping from Aliexpress. Now that you have a better idea of you can make money dropshipping with Shopify, let's talk about How to set up Shopify Dropshipping Store from Scratch and also choose top winning products using the platform.
Steps to Setup Shopify Dropshipping Store from Scratch with Top Selling Product
Step #1 Finding your Niche and top-selling products
Choosing winning products for the Drop Shipping business requires careful effort, there are several methods to find winning products but I will recommend these winning methods
1. AliExpress search engines are one the tools to find your product just input your keywords to determine the number of monthly search orders and trending products already being sold by other Shopify/Oberlo sellers.
We recommended that you should choose Aliexpress based on the following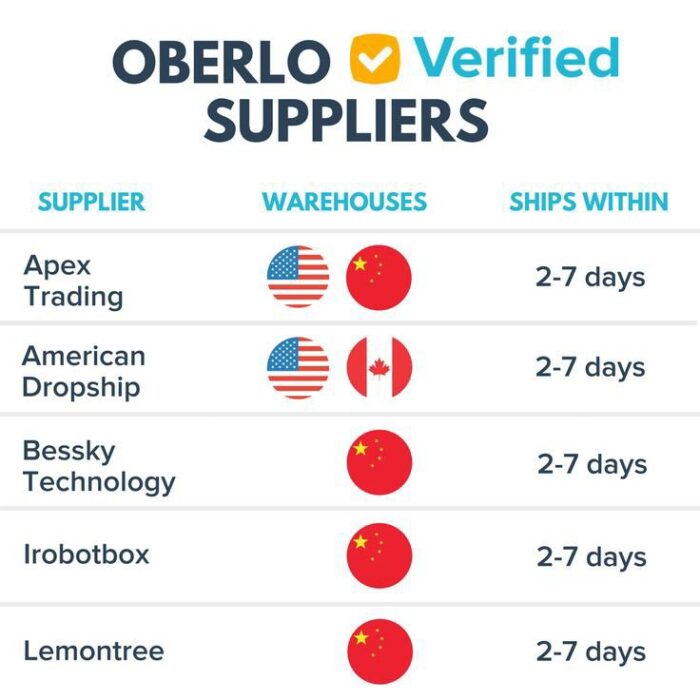 Verified Supplier: A verified Aliexpress supplier suitable for drop shipping must have high-volume drop shippers with a 95%+ On-time satisfaction rating and top performance.
E-Packet: e-pocket is the most perfect shipping method for a drop shipper, mostly targeting countries like the United States, United Kingdom Australia etc. It maintains a very low cost and fast shipping. Or items that ship via a specific carrier or method, including items that ship for free
Warehouse Location: location of your Aliexpress supplier's store can determine the product delivery time, and products that are warehoused in China, the U.S. or Europe. An us-based warehouse generally ensures faster shipping than ePacket but also tends to cost more.
2. Another method of product research is to choose products to sell based the popularity and the yearly searching trends, tools like Google trends help to determine keywords people are searching for from different countries of the world
3. The recent method of product research is the use of the Facebook search engine and pixels that recommend what products successful drop shipper websites are advertising for. Some of the are 50% today, Free shipping worldwide, etc.
4. My last recommendation is to determine your competitors, and top sellers' products from other Giant e-commerce stores like Amazon, and eBay stores.
Filter your searches by price range there is a high chance those sellers products maybe become winning products for your website.
#2; Choosing your Niche Domain
Domain Names.
Purchase a unique domain name that is related to your niche, contains most of the product's keywords and is easy to memorize for the customer.
It's better to avoid long domain names (2-3 words is good for a business brand) Domain name is very important to any business, it tends to attract more customers customer to your store so you should choose your domain carefully.
I recommend that you should get a free Domain free using this special link HostGator Free Domain.
Shopify Domain name
Shopify provide the option to purchase domain names from Shopify at a high of $15 or get a domain from third-party registries at a cheaper price then connect it to your Shopify store, buy your domain from the following registry
Comprehensive Guide on Setup Shopify Drop Shipping Store from Scratch
After you have chosen your niche and domain name, I highly recommend choosing a passionate Niche like a dog, cat, fashion, etc with cheap products ranging from $1-$10 so you will be able to sell ×3 of the Aliexpress prices on your Shopify and increase your profits margin.
Now let's get started on Setup Shopify Dropshipping Store.
Step 3;- Create a Shopify account
Go straight to Shopify at this special link Shopify to Sign up for a free trial and enjoy 3 months of Shopify for $1/month input your Niche Domain in the store Name section. Then create your store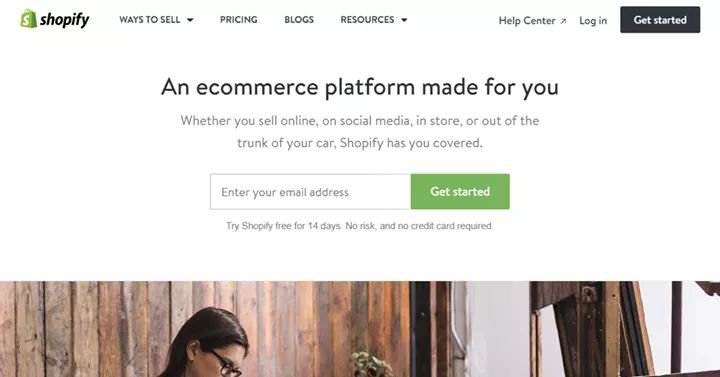 Note That: Using a direct Shopify link gives you 7days free Trial…..
You are to fill in the information related to the kind of products you want to sell physical or digital products,
in this case, you are to choose physical products since your drop shipping from AliexpressAfter successful completion of the processes, Shopify will redirect you to the store dashboard.
Step 4;- Import products from Aliexpress Using Oberlo Shopify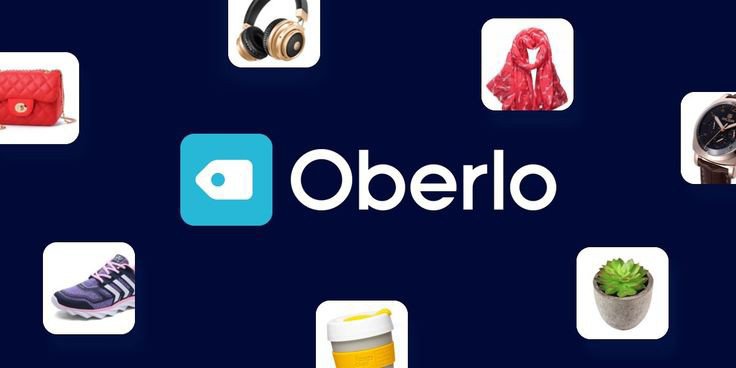 Oberlo is a problem-solving and Setup Shopify Dropshipping Store app for dropship, generally, the app has two methods of importing products from Aliexpress
Add products to your import list by searching within the Oberlo dashboard
Add to product directly from the AliExpress website.
How to import products within the Oberlo dashboard.
Go to the Oberlo dashboard, and Enter your product keywords search into the search products page field, or click one of the product categories to filter down to the products you're interested in.
For each product that you want to add, click Add to Import List under the product's image.
Steps to import products from Aliexpress Website.
Adding products directly from Aliexpress.com Website requires the tools:
Desktop or laptop computer.
Google Chrome browser.
Oberlo Chrome extension installed on the Chrome browser
While browsing the Aliexpress website using the Chrome browser on a laptop Navigate to a product that you want to add to your store.
Click the Oberlo icon in the bottom-right corner to add the product to your import list and it will successfully import the product into your Oberlo dashboard.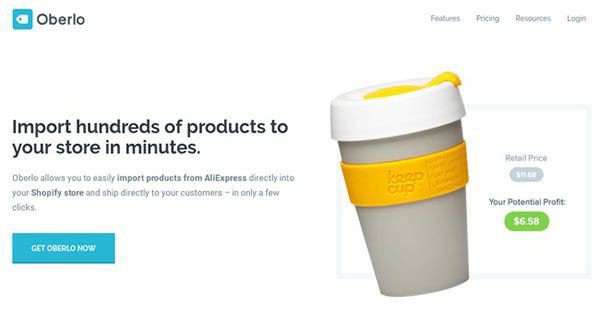 After successfully importing all the desired products to the import list on Aliexpress, you need to cross-check to see the supply and shipping costs, and variants, along with a pricing field in which you need to enter your desired price and compare prices.
When you're done, Click "Add product" Oberlo will add the item to your Shopify store.
Edit Aliexpress Product Title and Description.
Aliexpress product descriptions and titles are stuffed with unnecessary keywords and mostly incorrect English words so it's important to write high-quality and convert products title and descriptions.
Better ranking in SEO and better results. You can hire freelance to write product descriptions I do write products description
Product tags are good for categorizing, filtering and organization of your products. You can add a tag to your individually while about to publish the product on the Shopify store or in bulk on your product list.
Just select the items you want to tag, click the "Actions" drop-down, and then click "Add tags."
Set up your Shopify Product collections
As part of the Setup Shopify Dropshipping Store, The collection is ways any product is added to the Shopify store to allow your customers to find items according to their type, category, and more.
There are two ways to create collections in other to organize your products: manual collections and automatic collections. Manual collections require you to select each product you want to appear in the collection, which easily gives you full control over the products that appear for your customers.
Automatic collections are based on a set of 'conditions' that you can set for the collection, which Shopify will use to populate the collection with only products that match the conditions that you set.
For example, you can create collections lists as follows
clothes for men, women, or children
Items of a certain type, such as Jewelry, and cushions.
Items on sale.
Items in a certain size or colour
Seasonal products, such as holiday cards and decorations.
To add a collection, click on "Products" on your left-hand navigation and then click "Collections." From there, click the "Create Collection" button, and you'll arrive on a page on which you can enter the Collection name and add a description Choose whether products will be added to the collection manually or automatically.
You won't be able to change the collection type later. If you choose Automated, then add the selection criteria under Conditions. Click Save collection.
Step #5 Set Up and Customize your Shopify Dropshipping Store.
Explore the Shopify marketplace to choose your theme since you just started your Shopify store it's mostly recommended to choose free themes that are mobile-friendly and responsive because most of your sale is going to come from mobile devices.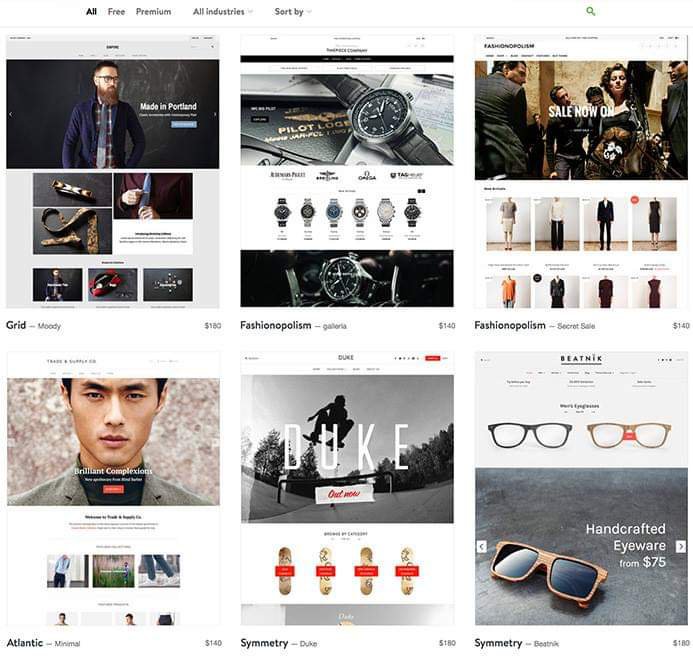 The most mobile responsive mobile is
In the case of this tutorial I am going to customize the Debut Theme which is Shopify's default theme
Customize the Interface of the web store
After you have set up Shopify Dropshipping Store and installed your free theme on the Shopify backend click "Customize." it will redirect to theme customization areas to design the interface of your store.
You're to use all the left-hand toolbar for the customization and design of your website.
In the Slideshow Section, you are to upload high-quality images related to your niche, unsplash.com is the best place to download free stock images without copyright strikes.
Unsplash images are mostly high resolution it's advisable to use tinyng.com to compress the image in order to increase the loading speed of your website.
In the collection list section, you are to link your already published product to your collection list Newsletter Section is solely for email collection marketing from your customers although it's optional but is a good tool for marketing your products.
Add Sections are available options to add additional functions to your website. You can also customize more general theme settings, including the layout of your site, upload web site logo, colours, typography, favicon, social media, and checkout page.
Play around with different options and see what works best for you.
To save time and stress you hire freelancers from Fiverr to design your logo and favicon or help to set up Shopify Dropshipping Store From Scratch With Top Winning Product
Step #6 Add "About us" and "Contact us" other pages to your store
Your customers deserve to have information about your store then you can create pages for your store These could include your;
About page
Contact page
Shipping & Returns
FAQ
Terms of Use
Refund policy
Privacy policy
To create a page, tap "Pages" on the left-hand menu of your Shopify backend, then click Add page.
you will be taken to a new webpage editor. In the webpage editor, enter a Title and Content in the text boxes provided.
Be descriptive and clear when choosing your webpage title. Note that the webpage title is displayed in the tab or title bar of browsers.


It is also used as the title in search engine results then Save the page.
Follow this method to create all your pages.
After you create your pages and collection, click on Navigation to customize your Main Menu and Footer Menu so that it will be easier for customers to navigate your online store and find the products they are looking for.
Select the menu to which you want to add an item, On the menu page, Click "Add menu item." For the main menu you can link the following; link, page, collection, etc.
While for the footer Menu you can link your legal page like "Privacy Policy" "Terms of use" e.t.c. Click on the "Link" field, to link up your already set pages, collections, or product.
Step #8 Connect Domain name
By default, Setup Shopify Dropshipping Store give Shoyoupify primary domain in the form of examplestore.myshopify.com,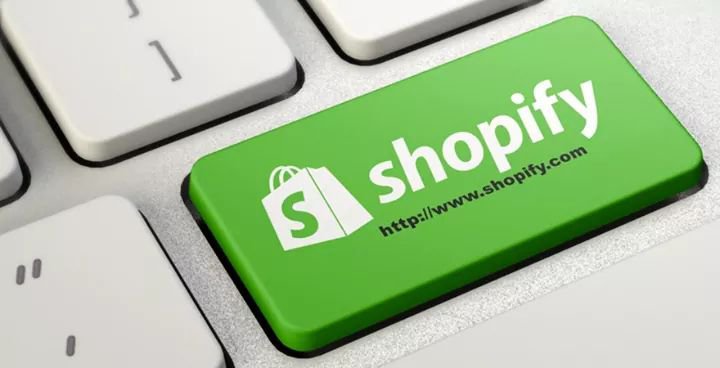 but you can buy a cheap custom domain from this trusted domain registry to have full management of your domain name.
You can connect your third-party purchased domain to point to your web store.
Set up your existing domain to connect to Shopify
After purchasing your domain name from the above third parties domain registry connect your domain name here
Step #9 Set Shopify Store Preferences
Preferences section: You can edit the title and meta description of your online store, to improve your SEO ranking, write catchy descriptive text and keywords to improve the search engine ranking for your online store, and add Google tracking Analytics and Facebook pixel codes, so that that your online store will keep tracking visitors to your store.
And finally when you are done with publishing your store Disable or enable a password page or checkout protection on the Preferences page.
Step #10;- The setup payment gateway for the Shopify store
Stripe by Shopify: Stripe is the fastest growing payment gateway for both Shopify and woos commerce businesses of all time to reach a billion-dollar valuation.
Stripe has no setup fees, no monthly fees, and no hidden costs. Pricing is approx. 2.9% and an additional 30 cents per transaction.
But limited to some countries but unsupported countries can create LLCs in the USA to enable the used strip on their website. No USA residents can Read on how to create the USA and Multiple Banks accounts to withdraw stripe payments.
PayPal: the most reputable and trustworthy payment gateway, is highly recognized among e-business professionals and nonprofessionals but prone to limitations and flagging of accounts if account received huge payments.
Authorize.net: was founded in 1996, come a long way to being known as one of the most sought payment gateways. You need to pay $49 as setup fees and $29 as monthly gateway fees
2Checkout.com: has been in business for 15 years, and was founded in 1999. with hosted checkout and API options, accepts online payments all over the world
Step #11 Install the Best Shopify App for Dropshipping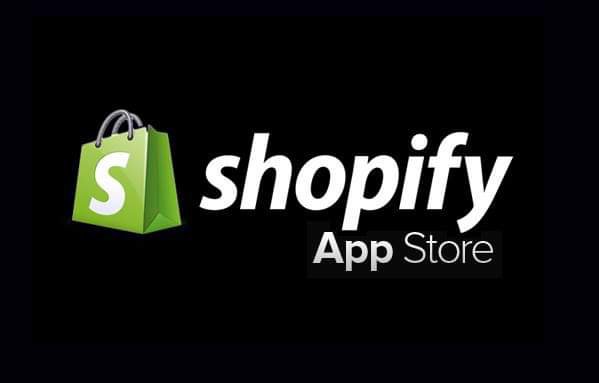 If you have reached this stage I need to congratulate you on launching your first store. But you need to explore to Shopify app to install the best Shopify app
Auto Currency switcher: this Shopify are used for inter-switch currency on your Shopify store i.e if you reside in the United Kingdom the Auto-convert the currency to Pound etc
Cart Abandoned Recovery: Abandoned Cart apps are used to recover and increase your sale by sending your customers coupon and discounts this app identify all customers that visit your website but could not buy from our store
Ultimate Sale Booster: this app is used to create a count-down timer to create urgency and force your customers to make instant decisions about buying from your website.
Last Step;- Promote and Marketing of Shopify Webstore on Different platforms.
Drop Shipping business it's very important to understand the audience you want to target for the product so that you will not end up wasting your time and money.
If you do you will be discovered that every channel can be used to drive a lot to your Woo Commerce store, among the channels highlighted below:
SEO – Search Engine Optimization activities such as listing your website to search engines, optimising all the pages on your website and building high Authority links to your store to get better chances of Google ranking.
SMM– Social Media Marketing, activity such as gaming a lot of traffic from social media sites like Facebook, Twitter, Pinterest, Instagram etc.
It's involved mainly the creation of a Facebook Fan page for your business
and paid ways of promoting your business on Facebook which is the most converting for Drop Shipping business models.
Email Marketing is one the cheapest method of promoting your website by targeting or re-targeting your both new and already existing customers. E.g. sending coupons to all abounding cart customers.
Video Marketing according to Facebook Research is the misting conversion in any business because it allows you to generate instant emotional content with your audience and there is the urgency to buy your products.
After Shopify's 14-day free trial you are expected to choose a plan to enable you to explore all the features available in the Shopify market. Their plans are as follows.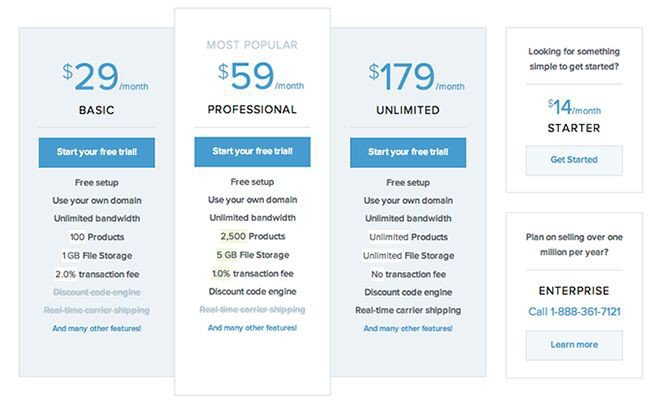 Are You Ready to set up Shopify Dropshipping Store Today?
Are you looking for Pro Shopify web design services?
Or do you want to save yourself from hassle and time? I will set up a Shopify Dropshipping Store From Scratch With Top Winning Products or professional woo commerce send me info to get started at [email protected].
Perhaps you may want to run low budget e-commerce store check my previous tutorials on How to Start Woo Commerce Profitable Dropshipping business model from Aliexpress
The final verdict on Shopify Dropshipping
Shopify is a great idea of make your 6figure within months or days but it's important to know that it requires learning and consistency, you should not get wired when the profits are not coming at a start, you have to keep exploring different ways and options to ensure you make money from this business.
Drop shipping requires little Investment I am very you are going to yield the ROI within weeks or months far I hope you can start and set up Shopify dropshipping using Aliexpress today
if you have any questions kindly leave them below the comments section and kindly share our post on social media. Thanks for reading our post.