Last Updated on 6 months by Komolafe Bamidele
Although internet users can create permanent or real email addresses from platforms like Gmail, Yahoo mail, etc. There is still a need for people to create fake email addresses. 
For instance, with a fake email address, you will remain anonymous on the internet and you won't be spammed in your inbox.
Moreover, a fake email address can be used to achieve a lot on the internet such as for signup, receiving confirmation links, replying to an email, or even forwarding an email to other internet users.
There are lots of merits you will have when using a fake email address when perusing.
Hereunder, you will avoid your personal or official mailbox from receiving spam emails or from being tracked.
Since almost every signup or online form filling demands your email address, because of safety,
We recommend using a fake email address in some of your registration where you don't want to be spammed with unwanted emails or probably you don't want to expose your email address to untrusted platforms.
In this guide, we will give you the top 10 best fake email address generators that are highly rated by thousands of users who have benefited from using these fake email address generators.
Let's get started.
Does Dummy Email ID Protect Your Privacy?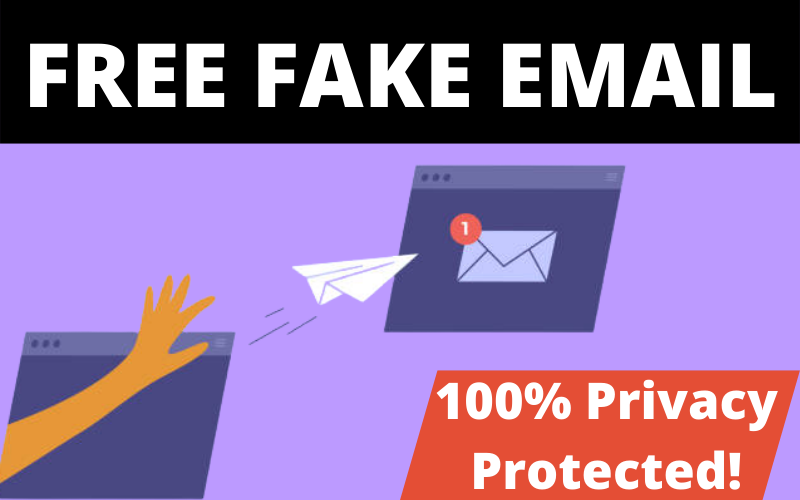 Yes! When using a dummy or fake email address, you will protect your real mailbox against any loss of your data.
Also, the fake email address is quite an easy and effective way that people can use to reduce tracking when perusing.
We recommend using fake email addresses when working with an untrusted platform that may end up selling your information to third-party websites.
Can You Create a Valid Email Address for Free?
Yes of course! There are several free platforms that you can use to create a valid regular email address.
For example, you can create one with Google by visiting https://accounts.google.com/SignUp in a web browser and completing all the necessary details that you will be asked to submit.
Meanwhile, a valid email address is needed if you want to have a personal mailbox where all electronic mails that you opted for will be delivered.
10 Best Random Email Generator Lists With Inbox
Below are the top 10 best fake email generators that you can use for free to create unlimited fake email addresses:
#1. Tempemailgen.com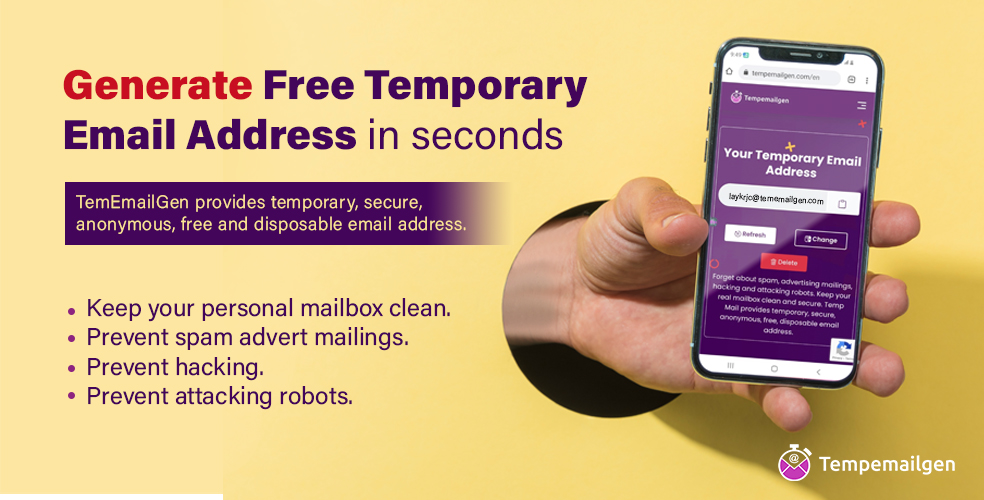 Tempemailgen is the best temporary email address service provider we have seen so far.
Although this platform is new, it constitutes the latest AI (Artificial Intelligence) tools and algorithms needed for a standard temporary email address.
At Tempemailgen once you open the website, you will see an already created email address that has been created for you to use for your project.
Also, you can be able to choose a different language when using the Tempemailgen temporary email address generator.
While using Tempemailgen.com, your privacy is 100% safe, you won't spend even a cent for the services (it is free), and you can access it from any region of the world.
We recommend Tempemailgen.com for anyone searching for a temporary email address generator as the platform is AI-based and it operates in real-time.
To get started, visit https://Tempemailgen.com
This fake email generator is quite useful when registering on websites, receiving confirmation emails, avoiding spam, etc.
With Emailfake, users can use any domain of their choice, your created email will last for over 231 days after creating it.
Also, you don't need to create an account before using this service.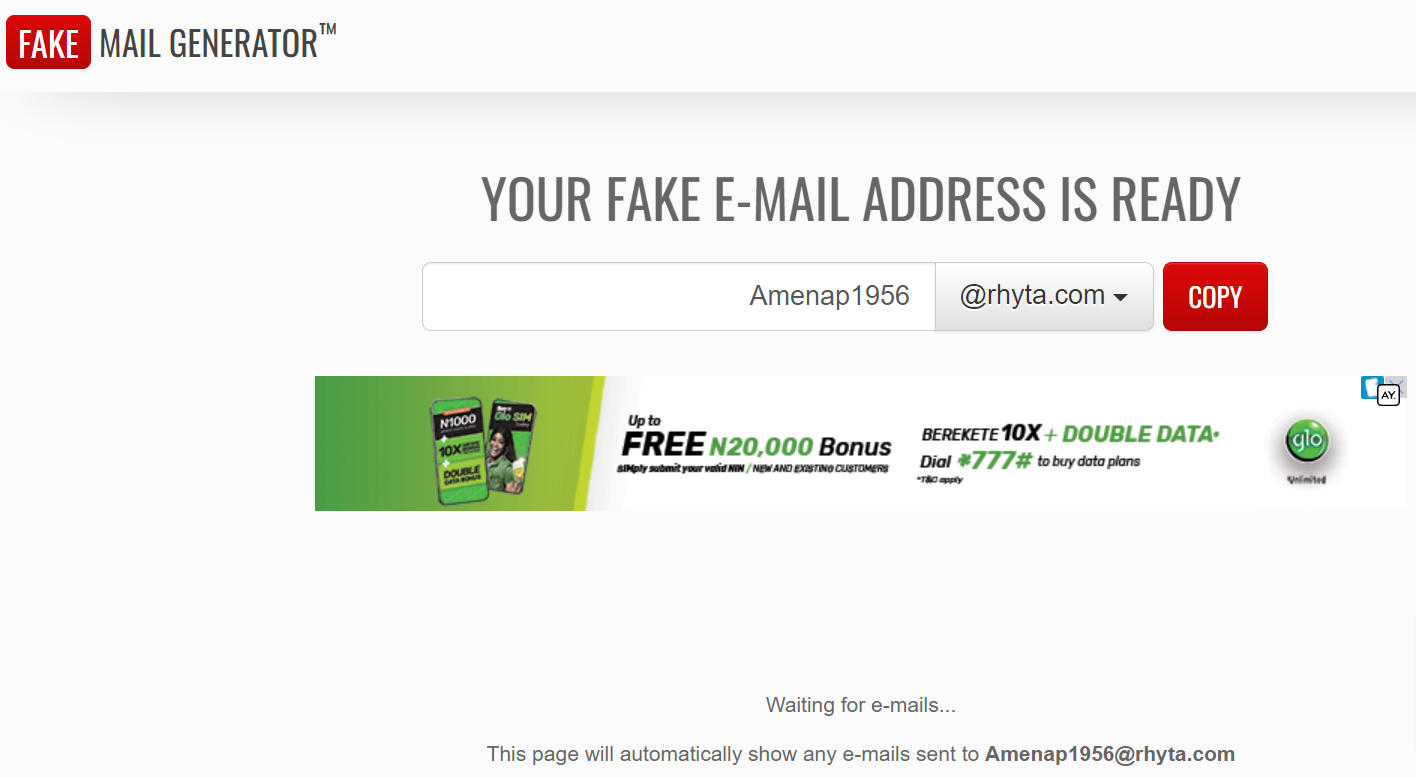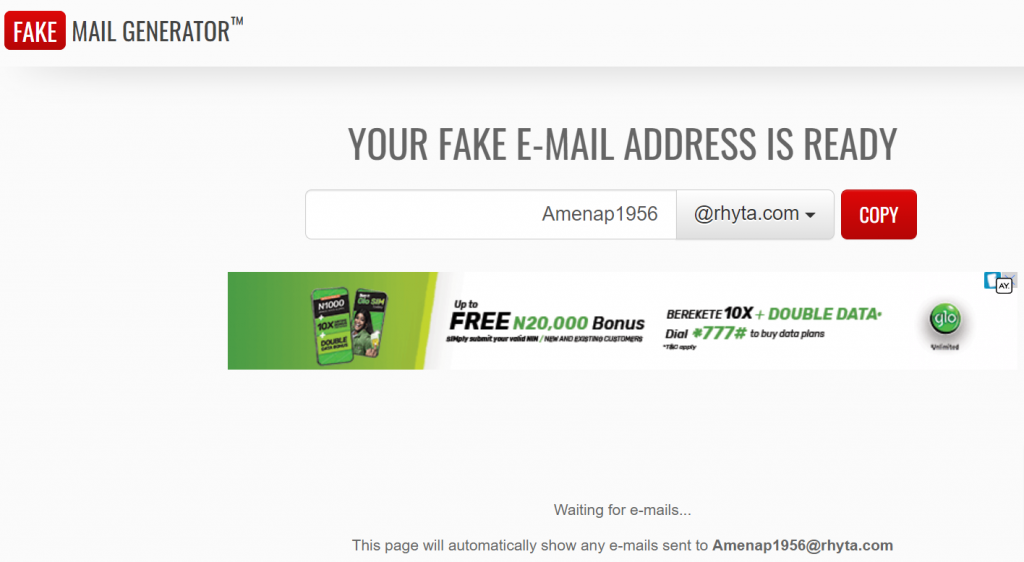 This is quite another disposable email address generator used to prevent your regular email account inbox from getting filled with spam emails.
With Fake Mail Generator, you can choose your desired fake email address from about 10 different domain names.
Also, these domains are country-specific and you can access all these features by creating an account with the platform.
This platform is needed for creating fake emails for signing up on a website, creating test accounts, social networking sign-up, as well as email registration from different websites.
Users generated email addresses can last for about 231 days before expiry.
With just a single click, you can generate your email address without creating an account with the platform.
With this platform, you can protect your email account from getting filled up with spam mail.
This platform creates a unique disposable id for each user and it stores messages for about 8 days.
It has an auto-generated inbox and registration is quite optional.


By using this platform, you can easily signup and confirm your email address from lots of platforms.
When using this service, you can create lots of fake email ids and you can as well send and receive emails.
Your created email can expire in 48 hours. But you can as well redeem it for another 48 hours.
This platform helps to create a fake email address that can be used to prevent spam emails.
It allows users to attach their domain to Mailinator thereby getting emails for that specific domain directly to a single mailbox.
Moreover, your received emails will be auto-deleted after a few hours.


With this fake email address generator, you can generate assorted fake emails even when you are in a haste.
This platform is quite suitable for beginners and its interface is very easy to use.
Also, your created fake emails will have @dispostable.com as the source of your fake email address.
This is an amazing platform for both personal and professional use. They help you to prevent spam emails from occupying your inbox by giving you free fake emails.
They allow users to send emails that have up to 150 MB of attachment at once.
Moreover, your received emails will be wiped out after an hour.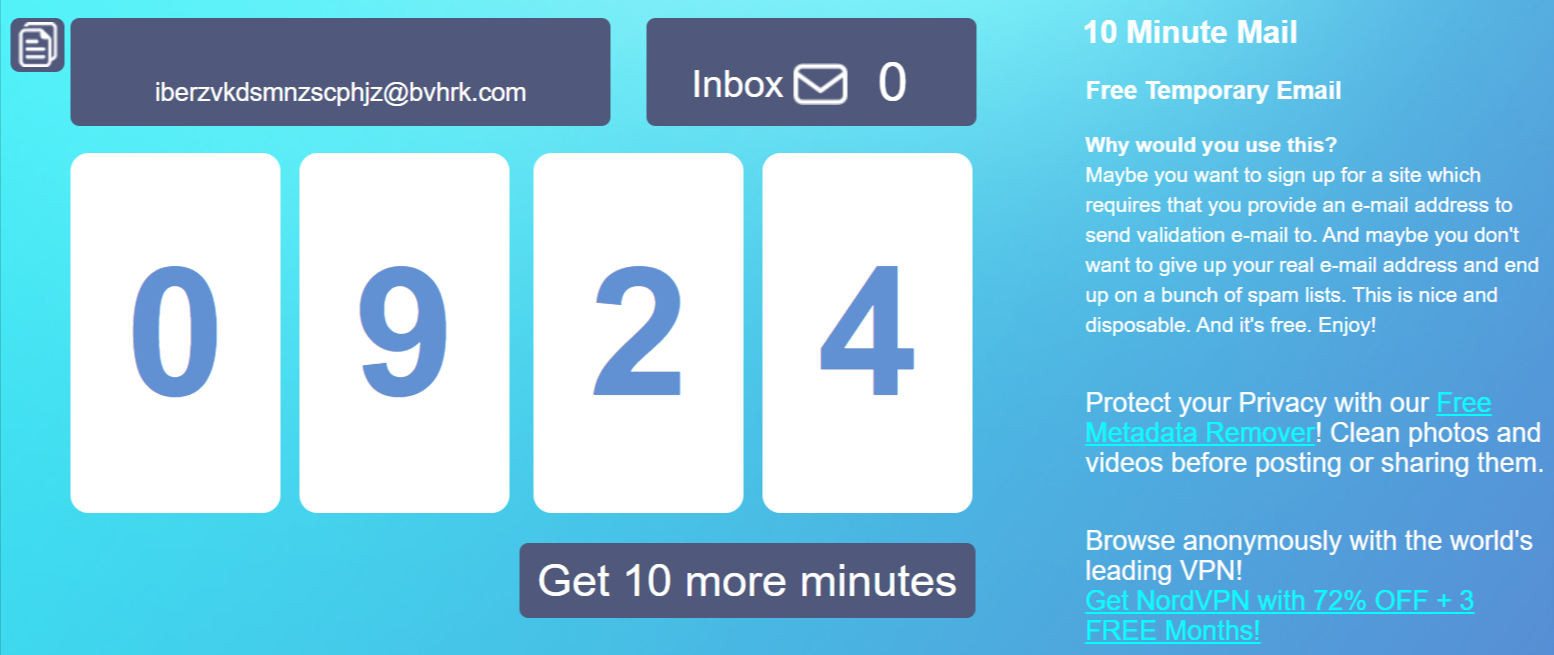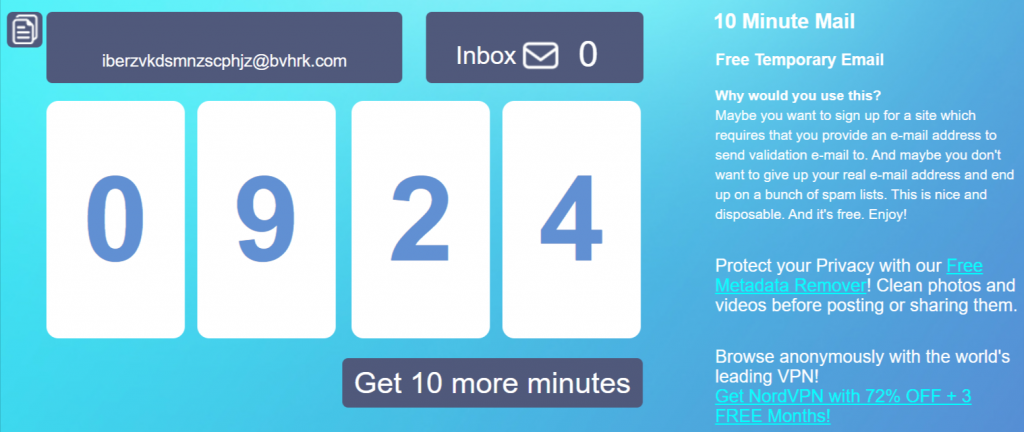 This fake email address generator is quite amazing and can be used for an application, websites, etc.
Moreover, your generated email address will be valid for only 10 minutes.
Conclusion
From our detailed list, you can choose any fake email address generator that will perform the task that you intend to use it for.
Meanwhile, Tempemailgen.com remains our top recommended fake email address generator for everyone.