Last Updated on 6 months by Komolafe Bamidele
Looking for the step by step guide on how to create free Unlimited virtual credit cards In Nigeria, Ghana, South Africa and Africa at large.
Honestly, everyone deserves an easy life of payment because online payments are now part of our lives.
A life that offers seamless methods of payment, from ordering on local shops to international shops, paying for apple music, Netflix, or Spotify seamlessly and keeping your funds safe!!
It's now a necessity Over the years, many financial institutions have tried to give us this life, but they've failed to give us this life, the way we deserve it.
Sometimes, we are forced to spend so much and even a time we spend on things we didn't plan for.
For instance, it's very surprising that with Barter by flutter wave you can actually increase by 3x the $100 maximum monthly spend limit set by Nigeria's Federal Government on all debit cards.
If you are having issues making payments, then you need to get a *Barter Virtual Dollar Card*.
What is a Free Unlimited Virtual Credit Card In Africa?
Virtual cards represent a perfect solution if you like to shop and pay your bills online. Also, VCC offers the same benefits and same level of security as plastic cards just without owning one.
Moreover, the virtual card is ready to use immediately after the order – no need to wait for post-delivery and no activation procedure is required.
Having a free virtual credit account doesn't mean you shouldn't have a local bank account.
You easily fund these cards with money allocated to things you want to spend on. This will help you limit the way you spend and thereby saving your money.
The main work of the virtual credit card platform is to transfer money globally in any currency at your comfort seamlessly.
What is Barter by Flutterwave Unlimited Virtual Credit Card?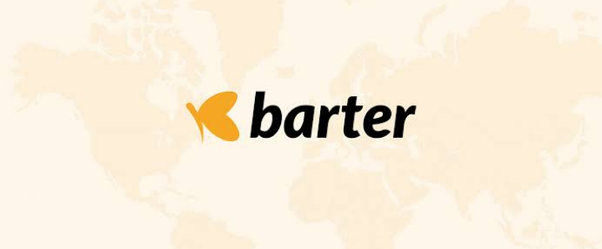 The Barter card, powered by Flutterwave, is an e-wallet and e-payment service that allows you to make payments anywhere in the world, with no limit.
It's a web and mobile application that allows its users to send & receive money from local and international locations in an instant as well as payment of online bills and creation of virtual credit cards for online transactions on numerous Platforms!!!
With your Barter virtual dollar card, you can make any type of payment online, pay for your Instagram ads, Facebook ads and across other online sites.
This virtual credit card generator application has been tested and trusted over the years since its inception in 2016.
You can easily create multiple cards for different purposes funded with Dollars, Naira, Kenyan Shillings and Ghanaian Cedis.
This barter is a safe and legit application, designed by the Flutterwave company, which helps you perform various tasks seamlessly, online.
How Does GetBarter By Flutterwave Work in Africa?
All the money you receive is stored in your Barter balance. From there you can transfer money to any bank account or mobile money account in your registered country. (It only takes a couple of seconds.)
To send money to someone in another country, you can do an instant Barter-to-Barter transfer to them.
They will receive the transfer equivalent in their relevant currency in their Barter balance, which they can withdraw locally.
Funds from your barter balance are also used to create/fund your virtual credit card You can use Barter to send or receive money from abroad. You also use Barter to pay bills when you go out for dinner or drinks with your friends or to pay for your Uber ride.
You can also create Virtual Cards to pay for your services online, shop for clothes and pay for your utilities. You'll see.
Once you start, you'll never go back.
Benefits of Using Barter By Flutterwave
There are many more benefits to the use of barter apps, but let's do less talking and get working.
Some of the Barter By Flutter Wave Benefits includes;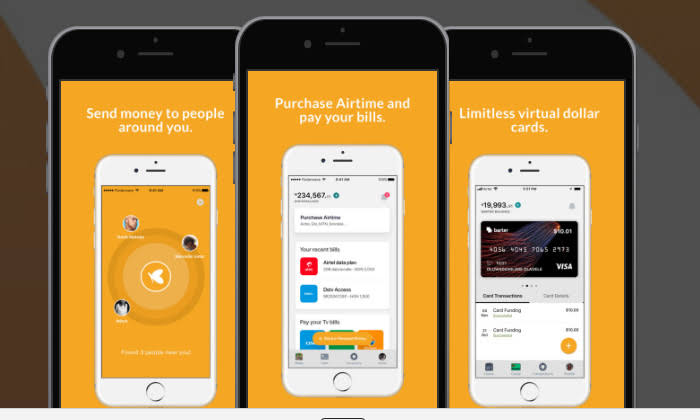 1. Barter is used to send and receive the money within and outside the country at little to no cost.
No SMS alert fee, no card maintenance fee, no hidden charges, ZERO stamp duty charge, instant funds transfer and notification.
With Barter, transfers within Nigeria cost #0.00 instead of #52.00 bank charge
2. You will get an instant Wema Bank Account on successful signup and verification.
3. With barter you can send and RECEIVE money in dollars from abroad.
4. Create an instant unlimited virtual dollar or naira card for online payment and transactions.
5. it's an all-inclusive app that allows you to buy airtime and data subscriptions.
6. You can pay your utility bills such as NEPA, DSTV, Sporty Bet.
7. With barter you can instantly create a request money link "barter.me URL" using your Barter Phone Number, Email.
8. This platform helps you to have full control of your money.
9. This best fintech app gives access to joint Naira and Dollar accounts in one app. This means you can now save in dollars.
10. Barter account statements are made available anytime you need the report.
11. With barter you can use other apps like PiggyVest, Cowrywise and Abeg wallet.
12. Recently barter lunch USSD CODE, *566# for your transactions so you can use the app without needing the internet for transactions.
13. In-app support system, support available across your favourite social media platforms
14. With Barter you can own a virtual dollar card for buying online like on Amazon, Imusic purchase, Netflix and so
15. also allow you to borrow money at a low-interest rate for your businesses at ease.
Why Do You Need Unlimited Virtual Credit Card In Africa?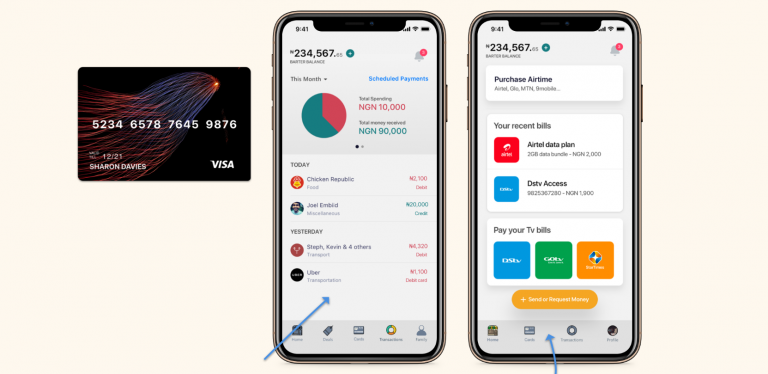 If you're a freelancer, internet marketer or graphic designer etc you like shopping on the internet. You need a platform for ease of making and receiving payment in foreign currencies (dollars)
Or to create as many virtual credit cards as you want, each dedicated to a social media platform you want to run ads on.
You might want to run Google ads or Facebook ads, with a virtual card or even apply for a threshold on adword or google ads?
You can create unlimited free virtual cards dedicated to Facebook ads only, Instagram and others.
According to the recent Barter Team at Flutterwave tested USD virtual card cards.
And so far, it's confirmed that the barter virtual card work across the following sites:
1. Facebook Ads; All tests for Facebook ads were successful! This is really welcome news for a lot of us.
2. Google Playstore; All our tests were successful on the Google play store. Yes!
3. Paypal; All cards were successful on Paypal.
4. Amazon Prime; Payment on Amazon Prime failed in almost all the tests we carried out. But we've also seen a few successful Amazon prime payments.
5. Namecheap; We tested with cards from two of our partners. One worked, and one failed.
6. Google Ads; We tested with cards from two of our partners. One worked, and one failed.
7. Digital Ocean; Payment on DigitalOcean failed in almost all the tests we carried out. But we also saw a few successful payments.
After having completed testing internally with our staff, we are now engaging valued customers like yourself to test the cards on a wide range of websites as well.
Source: The Barter Team at Flutterwave
Barter By Flutterwave is supported by the Following Currency and Countries.
For the time being, barter supported the following countries:
Ghana 🇬🇭
Kenya 🇰🇪
Nigeria 🇳🇬
Uganda 🇺🇬
Rwanda 🇷🇼
South Africa 🇿🇦
Tanzania 🇹🇿
Zambia 🇿🇲
Cameroon 🇨🇲
Ivory Coast 🇨🇮
United States 🇺🇸
Canada 🇨🇦
UK 🇬🇧
Also, support all countries that use Euro within the European region.)
This means you can make and receive payments in any of these countries' legal currency:
Euros;
British Pounds;
Kenyan,
Tanzania,
Ugandan Shillings;
Ghana Cedis;
Naira;
Rand;
Canadian Dollars;
USD;
Rwandan Franc;
Zambia Kwacha;
Cameroon & Ivory Coast CFA.
How To Set Up and Create a Barter Dollar card in Africa.
To get Barter and start using it visit your App store and search for "Barter" by flutter wave.
While signing up with either Web up or Barter app. Please ensure to use fintech as your referral code.
Step #1: Download the barter app- the barter by Flutterwave app is available on the play store for Android users and it's also available for iOS users.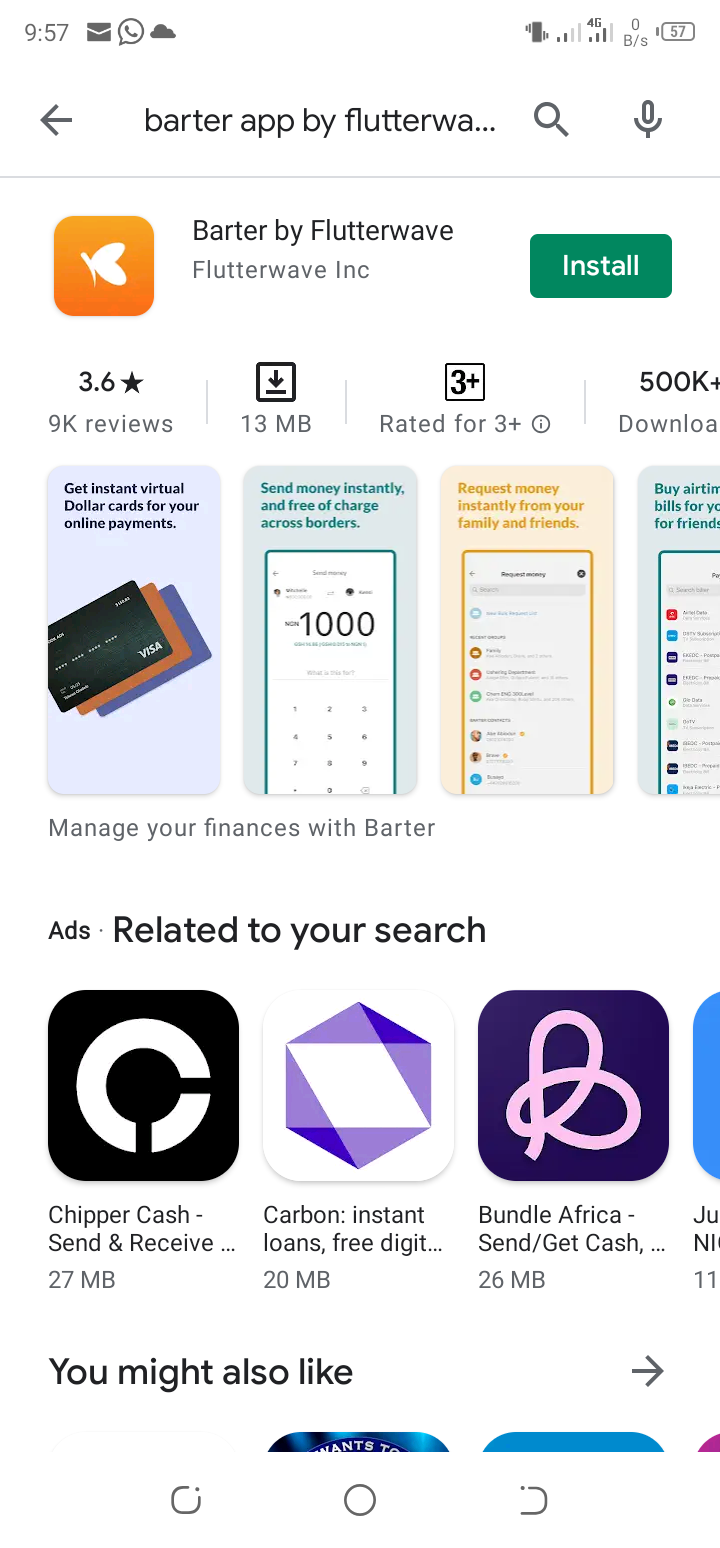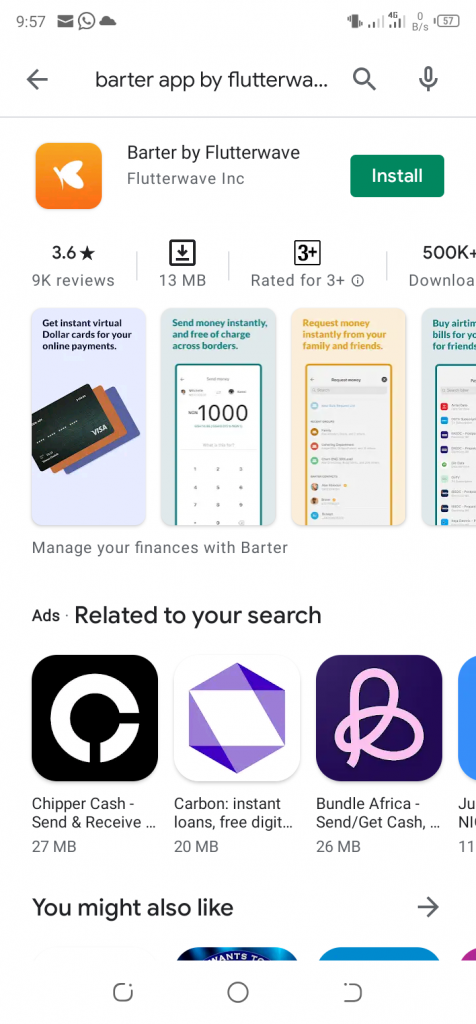 Search for ' BARTER BY FLUTTERWAVE' on Playstore or Applestore.
Step #2: After downloading, launch the app and create an account.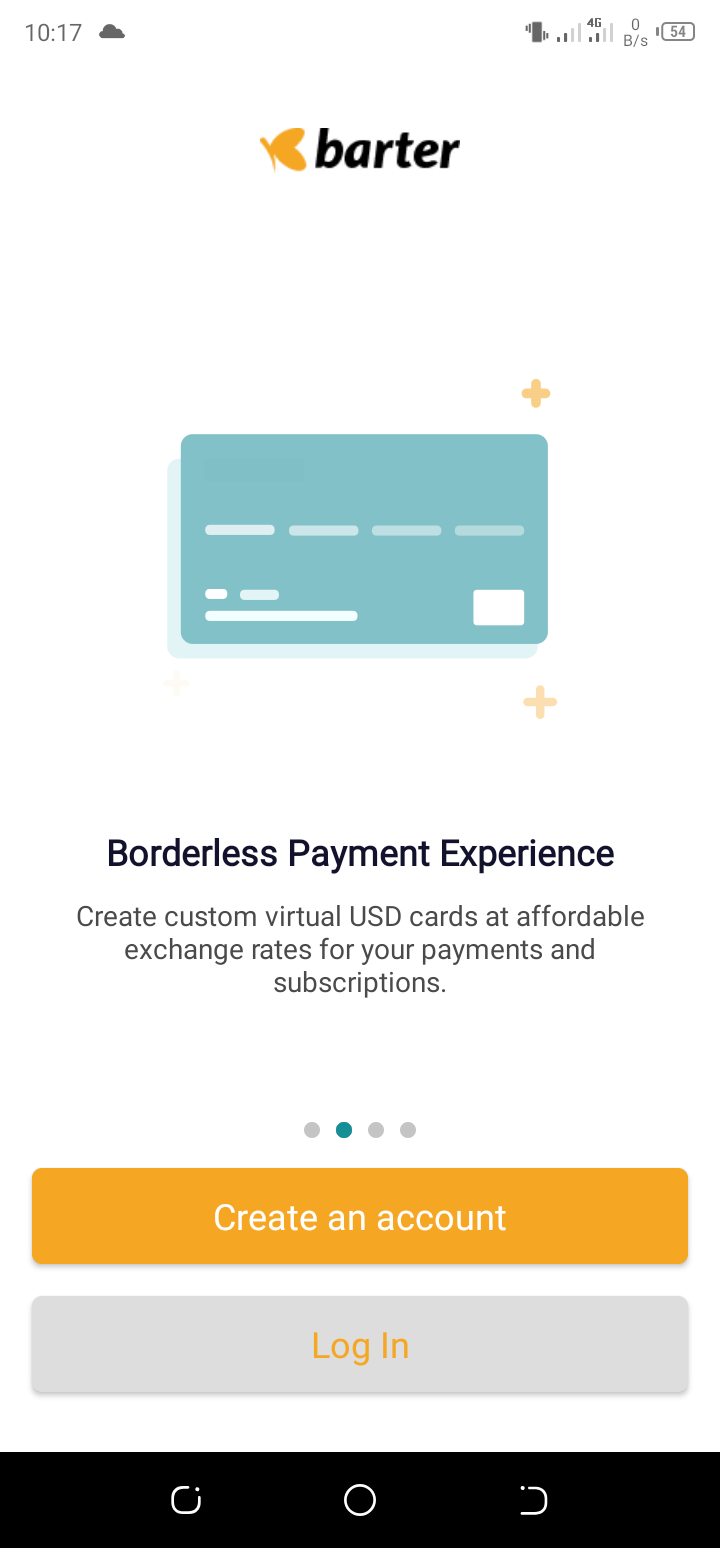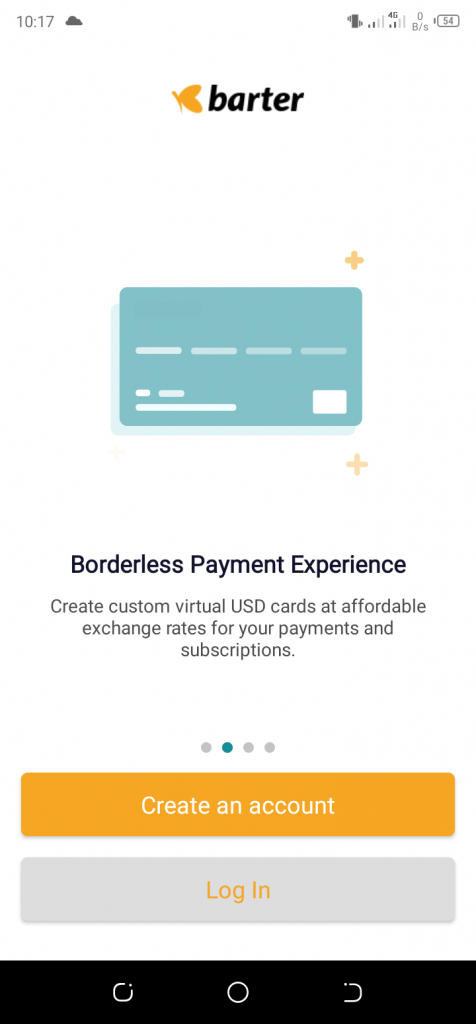 Step #3; You'll be required to input a referral code, please do not forget to use the code "fintech " ( *fintech* is for special promotional and my referral code, do ensure to use it to support me).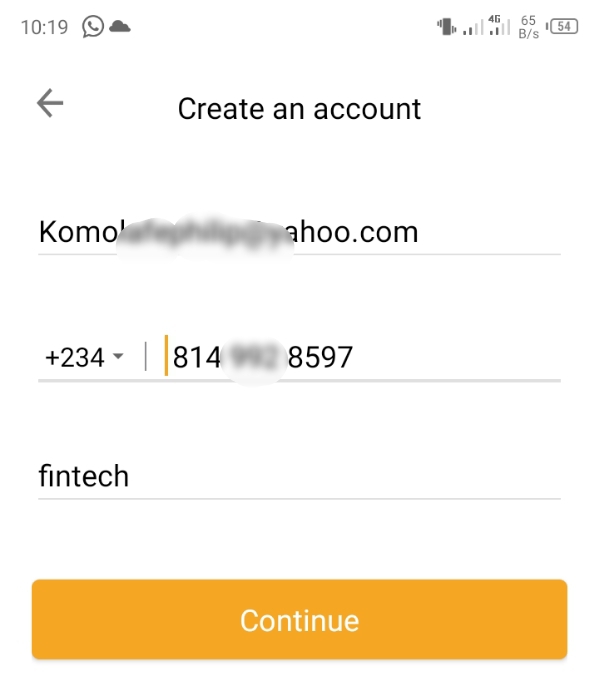 It's exactly "fintech", it's not case sensitive, and can be FINTECH. Whichever way you like it. Then your email and phone number.
Step #4; OTP will be sent to both your email and phone number, Now go ahead to input this one time OTP sent to your phone number, WhatsApp number or email address (6 digit number code).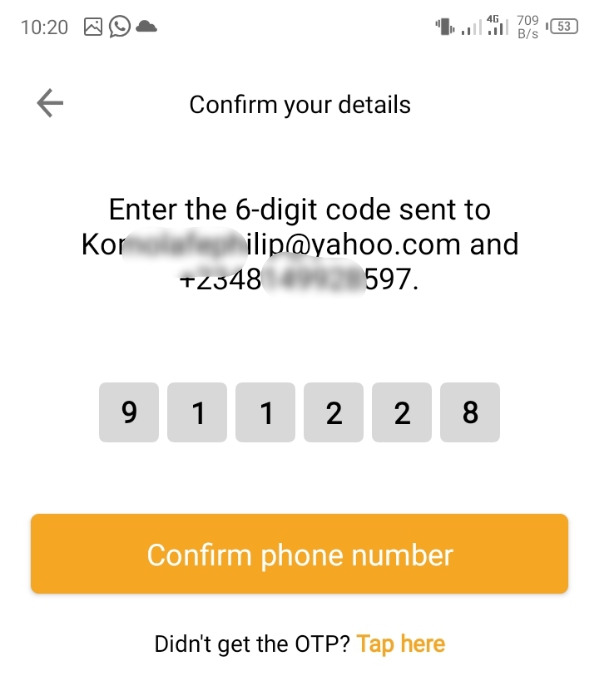 Step #5; Then proceed to create a strong password making sure that all circles are checked. After all, this, do verify your account; Very important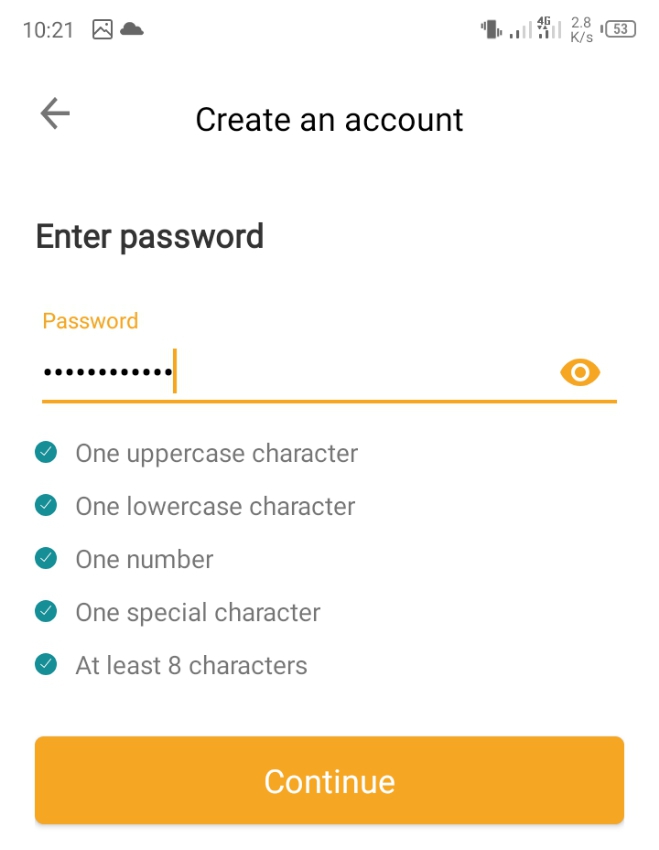 Step #6; You'll be required to use your BVN and your Date of birth.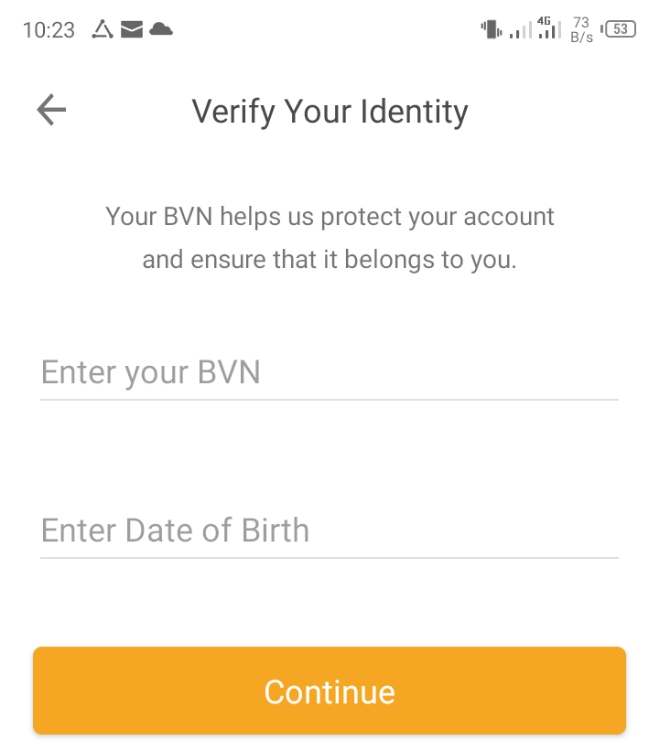 When you're done with all these. then you're ready to start enjoying barter.
Step #7 Go ahead and fund your account with as low as #1500 using your naira debit card by choosing the "add money" option on Barter, and for just $2 you can create your virtual dollar card which has a spending limit of $10,000 daily.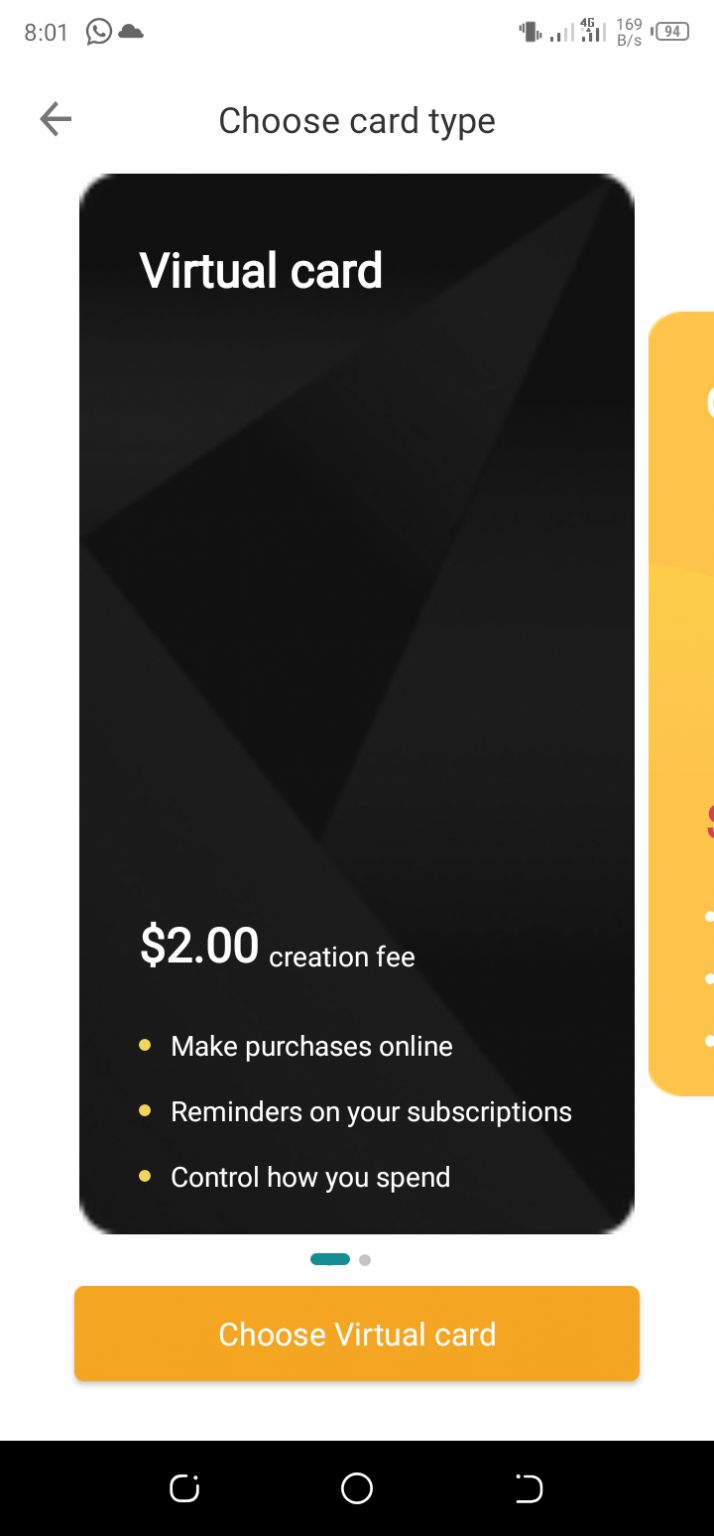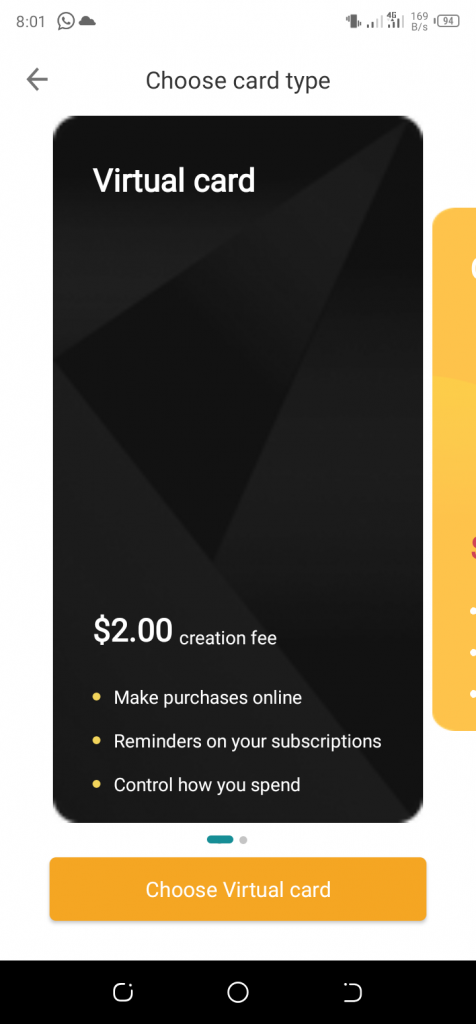 Activate your account and all you need to make seamless international transactions is just on your palms.
Top 5 Best Barter by Flutterwave Alternative
However, if you have issues using barter or you have tried it on some website and it failed, I think you need to look for a barter alternative to complete your transaction online. there are several virtual credit card generator platforms…
From testing and experimenting, I discovered this fintech bank app work on almost every website. I have written a detailed guide ensure to check it out yourself.
Also, this Internation Free Virtual Debit or Credit VCC might be helpful!
5 Best Website to Create Free Virtual Debit Card (Free VCC) for International Transactions
Conclusion
Barter by Flutterwave is a very secured virtual dollar card in Nigeria and Africa generally, it will never let your information out to a third party.
The security of this app is top-notch as it goes beyond mere passwords to fingerprint linking. So I have tried the application? Let's hear your feedback in the comments below.