Last Updated on 6 months by Komolafe Bamidele
Chime Credit Builder is an outstanding virtual card that is free from fees and also easy to use.
While going for Chime Credit Builder, users should be aware that this credit card is quite secured and you can use it remotely.
Moreover, the features that you will find in Chime Credit Builder are slightly different from other credit cards that you may have used.
The goal of the Chime Credit Builder card is to help users improve their credit scores. Through the exceptional features in the credit card.
We recommend Chime Credit Builder cards for users who wish to prevent credit card debt.
Moreover, the Chime Credit Builder card is very structured and before you can be able to maximize the functions that it has, you need to understand how it works.
Unlike our traditional banks, Chime uses a non-traditional banking technology to render services to its customers.
You know that Chime is a fintech company but their banking system and their debit card is being issued by The Bancorp Bank or Stride Bank, N.A.; Members FDIC.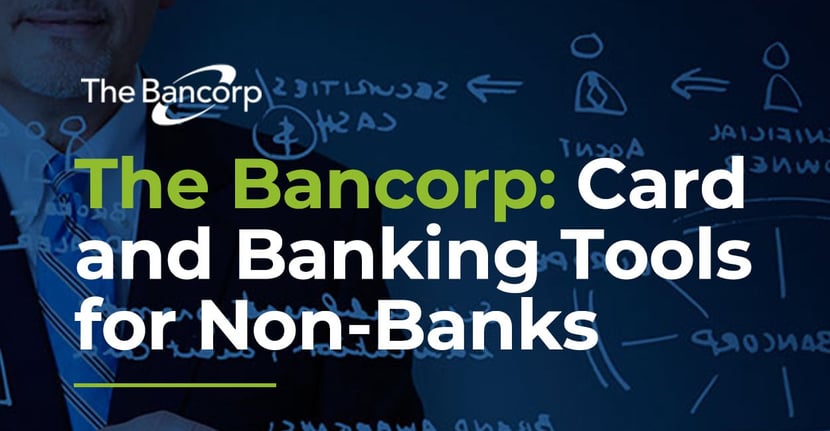 With Chime Visa credit card, you can use it to make payments on any platform that accepts Visa cards.
Hereunder, before you can use this card, you need to, first of all, create an account with Chime.
Also, your account activity is usually reported to over two credit bureaus. The essence is to help the users build a good credit score.
What Is Chime Credit Builder Card?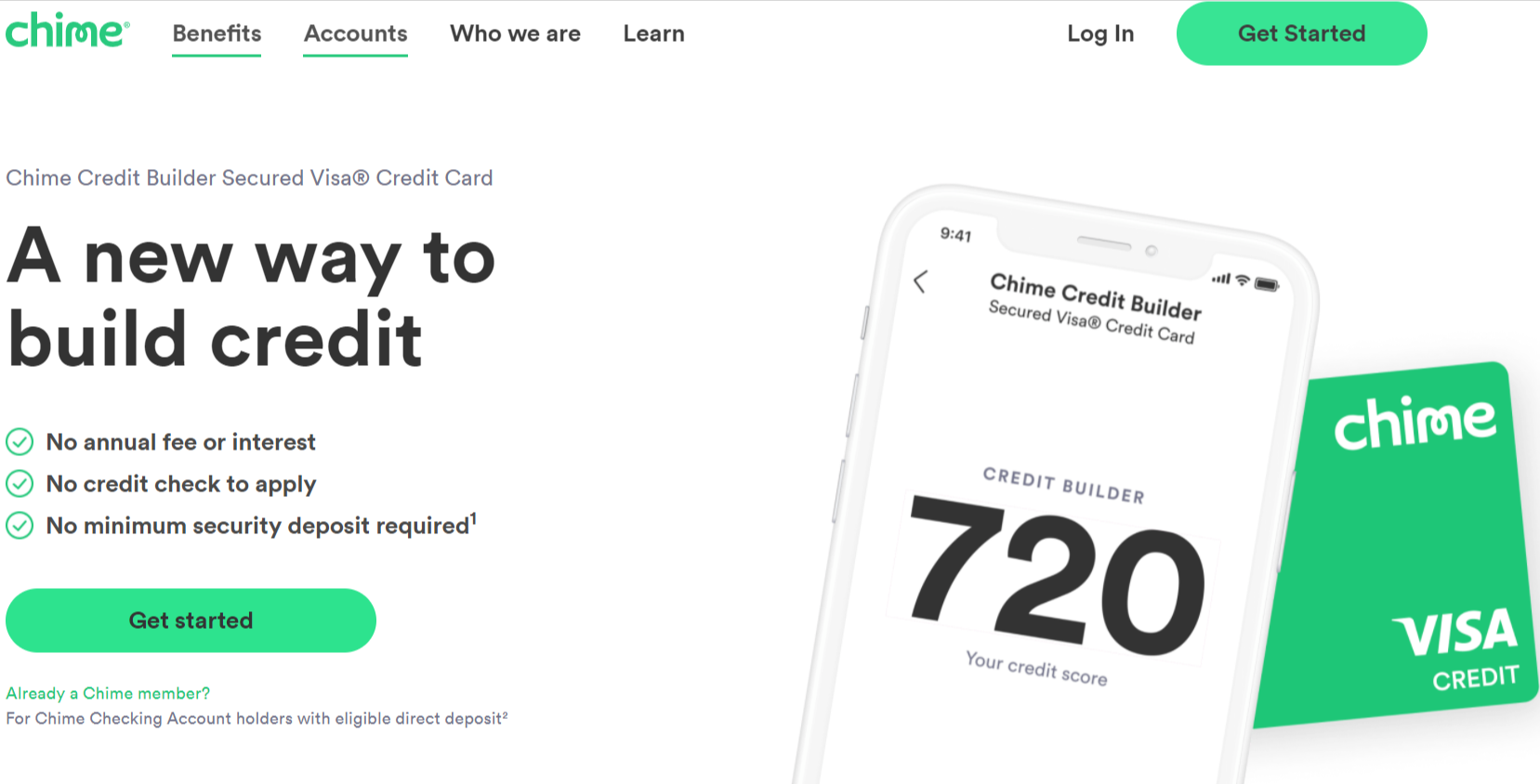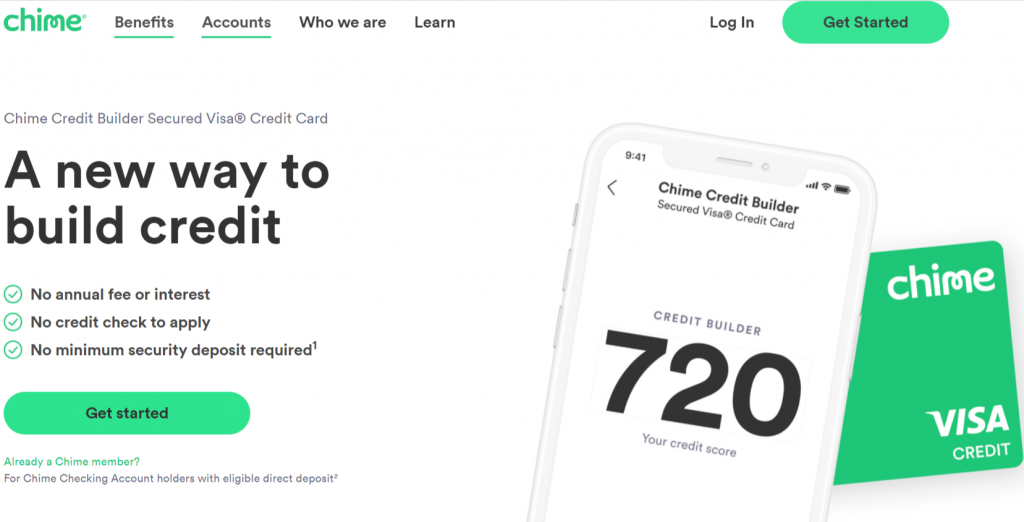 Chime Credit Builder Card is a type of credit card offered by Chime financial technology that is much more secure.
One of the core reasons why the company issues a credit cards to their users is to enhance an individual's credit history when it comes to credit cards.
With Chime Credit Builder Card you won't be bothered about paying fees when using your credit card.
This is why they allow users to have two accounts with them. The first account will be your normal account for saving money while the second is your spending account.
Since you are spending money from your spending account, Chime will not add any monthly fee or interest to your transactions.
While operating with Chime, you are just like someone borrowing money from your savings account and then spending it in your expenses account.
Chime is a financial technology and not a traditional banking system. Although they follow some of the banking systems such as the opening of an account, funding your created account, etc.
Chime Credit builder Card Review Should You Use it?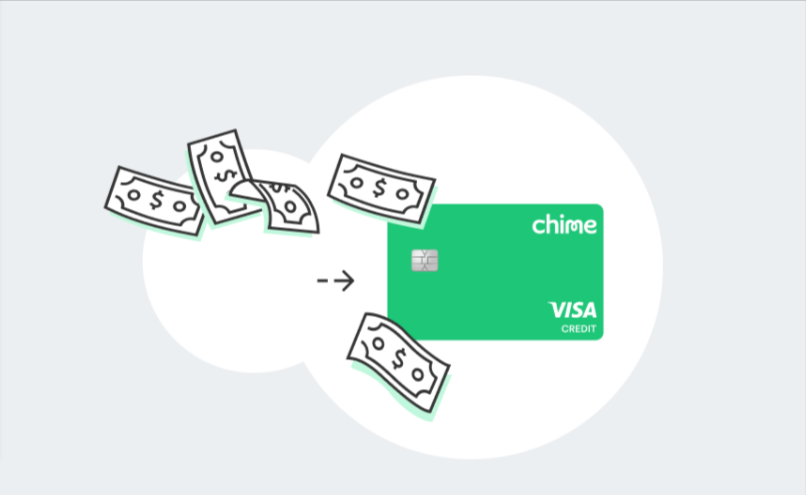 From our research and other data gotten from lots of users who have been using Chime credit builder cards, the card is very good for consumers.
We recommend Chime credit builder card as their cards are free from fees, there is no minimum deposit, etc.
Below are the core features from the Chime Credit builder Card offers;
#1. There are no monthly or annual fees
This credit card is quite exceptional as users are not going to expect to pay any fee be it monthly or even annually.
Moreover, other credit cards that may not even have the same security as Chime credit cards charge huge fees from their users.
Obtaining Chime Credit builder Card is very good and also it's recommended.
#2. There is nothing like interest charges
As there are no interest fees attached to Chime Credit builder Card, users can even enjoy it more than their traditional banks.
#3. Users don't pay transaction fees;
When performing foreign transactions, Chime will not attach any transaction fee to your account.
This has been a surprise to many users because the majority of credit card providers attach transaction fees to their customers.
#4. Users are not limited to any minimum deposit
While using Chime Credit builder Card, you should not be bothered about the minimum deposit that you are meant to deposit in your account before your account will be activated.
What is the Purpose of a Chime Credit Builder Card? How Does it Work?
If you have ever planned on using a credit card, then a chime credit builder card is your best option.
With a chime credit builder card, you can perform seamless transactions at no transaction fees.
Not just the chime credit builder card is fast while making a transaction, but they help users to have a good credit score.
With Chime secured credit card, you can easily pay your bills at shopping centres at your convenience and no monthly or annual fees will be attached to your credit score.
When you plan to get a chime credit builder card, the first step is to set up your account before thinking about how to use your account (credit card).
The few steps that are involved while opening your Chime account are: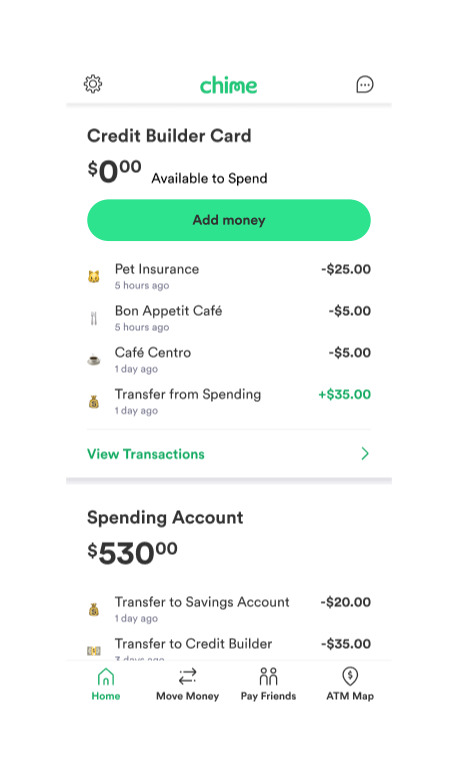 Open a Chime Spending Account
The proper you can use to deposit funds to your created Chime Spending Account
Requesting for chime credit builder card with your Chime Spending Account
Setting limits to your Chime secured account.
What is The Credit Limit on a Chime Card?
We are glad to announce to you that while using a Chime credit card, there is no credit limit attached to your account.
Also, no annual fees will be charged from your account regardless of the number of transactions you perform every day.
Moreover, when you deposit about $99 or maybe $200, you can qualify for some credit limit like $200.
Furthermore, as Chime credit card has lots of features, you are not limited as a user when performing transactions with it.
Except in some cases, your purchases may be limited to $10,000 per day.
Chime Credit Builder Card vs. Traditional Card which one is Better?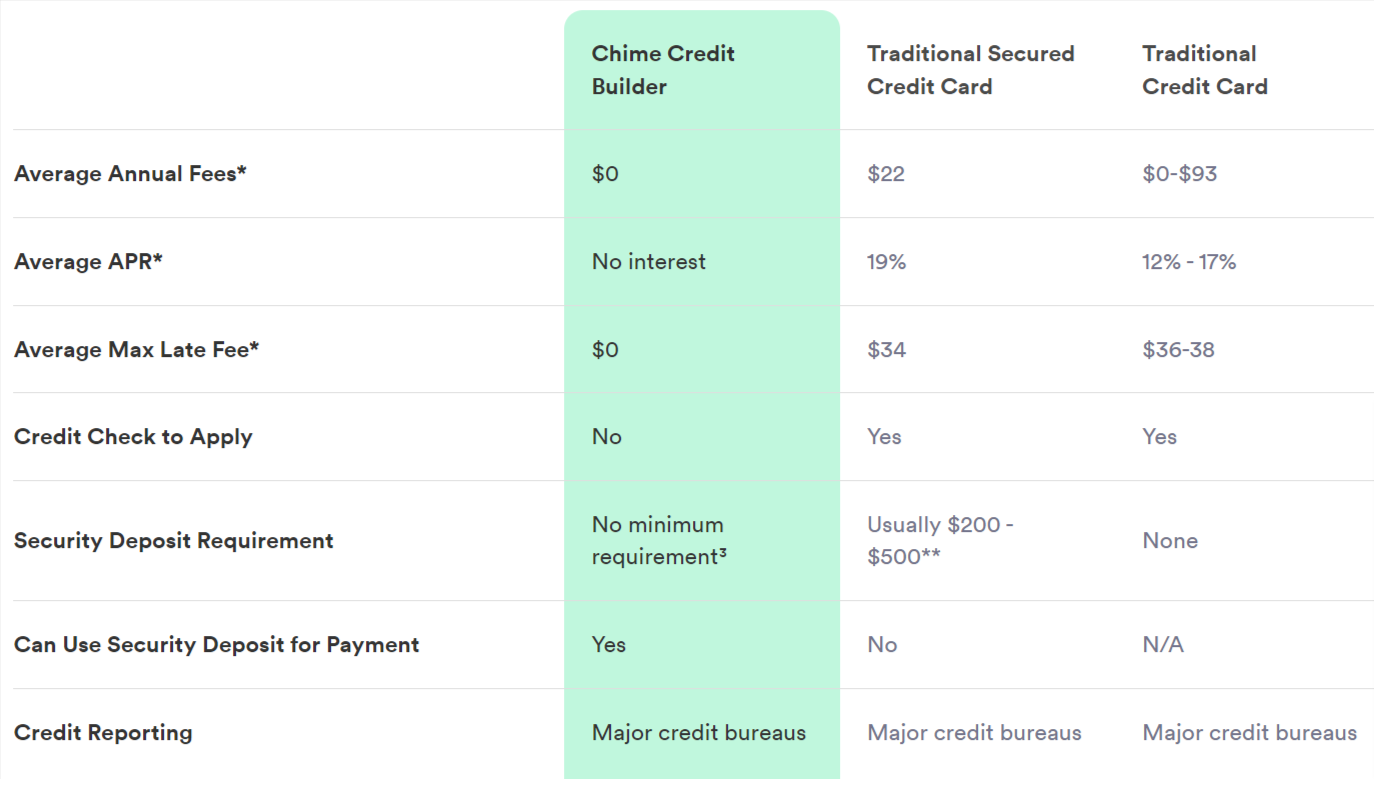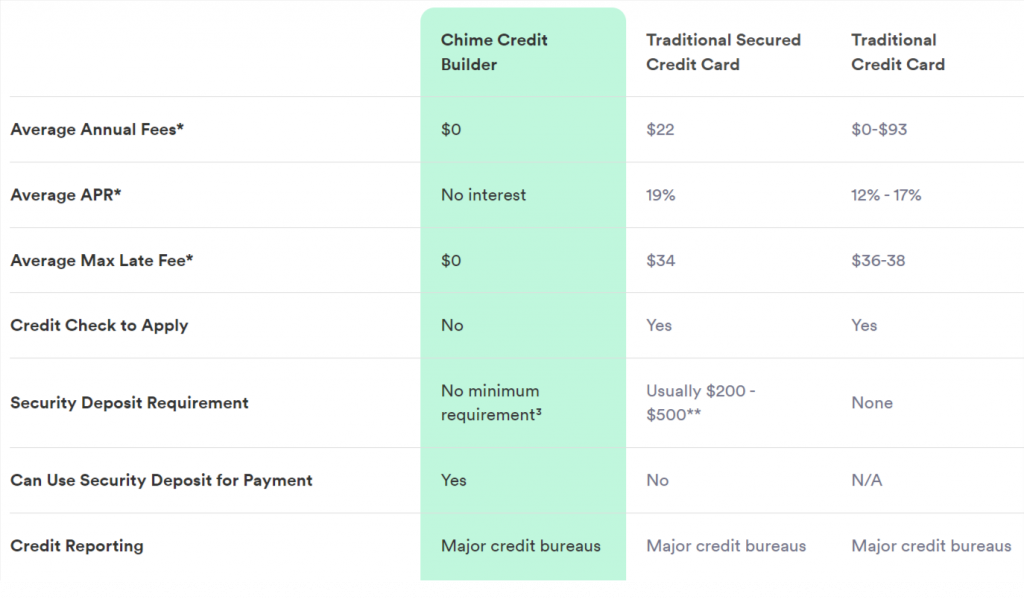 Unlike traditional cards, Chime demands that users should load up their accounts before they can be able to spend. It is mostly like a prepaid card.
Also unlike traditional cards, Chime allows users to spend the money in their accounts.
When you make purchases, they will be deducted from your account. Moreover, traditional cards charge fees mostly at the end of the month or year.
But Chime doesn't charge any monthly or annual fee. When using Chime cards, there is no interest on purchase, annual fees, international fees, minimum deposit, etc. but traditional cards attract all these fees.
Does Chime Credit Builder Increase Credit Score?
Yes! This is one of the amazing features of using a Chime credit card.
When performing transactions with Chime credit builder, you don't need to be bothered because chime does not report your credit scores to third parties.
When you are consistent in your payment history, it will surely positively impact your Chime credit score.
Moreover, using traditional cards will surely affect your credit score.
Tips To Improve Credit Faster!
Below are the legit tips that one can use to improve his credit score within a short period:
You should usually check your credit report to know when an error is spotted.
Always pay your credit balances on time. By so doing you will likely have many funds at the end of the month and your minimum payment will not be affected.
Increasing your credit limit from time to time is another sure way to improve your credit score faster.
Request to have those negative entries that have been paid off from your credit report. This will help to eliminate errors in your credit report.
Can I use my Chime Credit Builder Card at ATM?
The short answer to this question is YES!
With a Chime credit card, users can easily move their funds from their Chime credit Builder secured account to their Chime spending account even without paying for any charges.
As Chime offers Visa cards to their customers, withdrawing money from ATMs is quite easy.
So when going for Chime, know that you can as well withdraw your cash from ATMs.
How Long Does Chime Credit Builder Take to Work?
As Chime credit card is far better than other traditional credit card providers, moving your funds from Chime credit builder and Chime spending account takes less than a minute.
In some cases, it takes a maximum of 60 seconds. That is quite fast.
Upon completing your transaction, your transaction record will be tabulated in your account dashboard and the current balance in your account will be displayed to you.
This is why many people prefer using Chime credit cards for their daily transactions over other several traditional credit cards.
How to Use Chime Secured Credit Card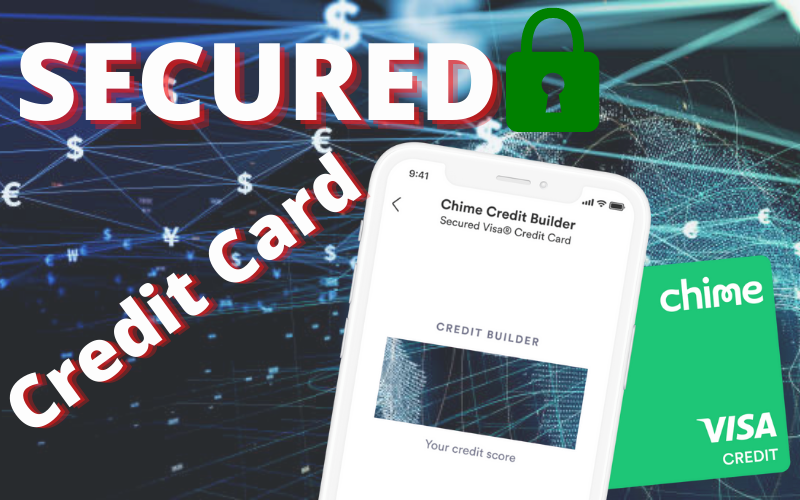 To use your Chime Secured Credit Card with ease, follow below steps:
Use your credit card when making legit transactions and always keep your transaction limits low for each month.
Always ensure to pay your balance completely before the month-end. This will eliminate any interest that is accrued to your credit card.
Watch your credit score to ensure that it keeps improving upon your transactions. When you detect any error in your credit score, you can contact your credit card issuer for a solution to that.
Conclusion
This guide explained all you should know concerning Chime builder credit card, what it is, detailed review, why you should use a Chime credit card, etc.
Other interesting FAQs were answered in this guide also.