Last Updated on 6 months by Komolafe Bamidele
If you have enrolled for the National identity Card year ago, and tired of keep visiting national identity card registration centre's to check national id card status. Then you need to follow this guide. 
Checking Your National Identity Card is made easy here After enrolling (registering) for the NIMC ID Card, a lot of Nigerians are now confused on how to know the status of their National ID card especially those that registered last year.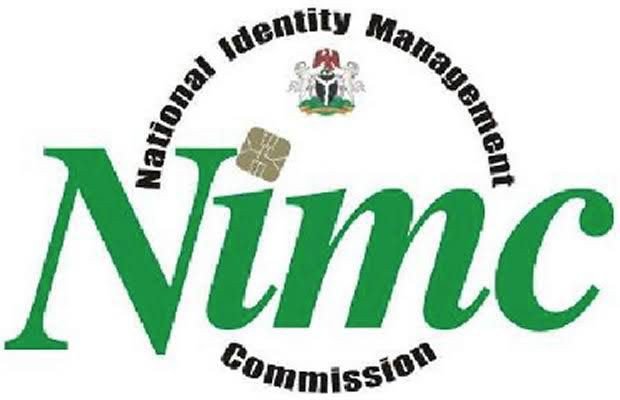 So am here to let you know that you can easily check it right from your phone within Few minutes.
There have several complain of thousands of Nigerians who make attempt to get their national Id card. Some persons even do not get their National ID 10 years after they have registered.
This will run you through how use this platform to check if your Card is ready and has been dispatched to an Activation Center. The details MUST be as you correct as those them gotten during enrollment process.
Please you have to recheck your NIN Slip or perhaps forgotten your NIN number follow this below
Step To Retrieve National ID Number
To Check National Identity Card, simply go through the following steps: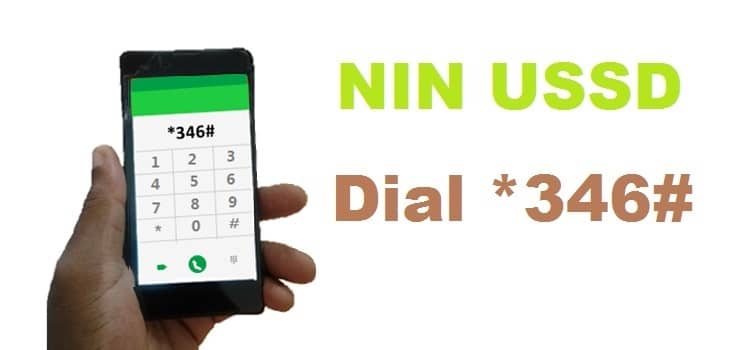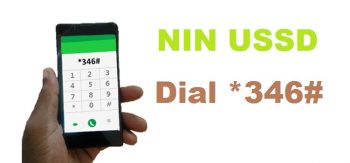 dial *346#
from the options displayed, select "NIN Retrieval", by typing in '1', if you are using the same phone number you enrolled with for your NIN or
select "NIN Search", by typing in '2', to retrieve your NIN by inputting some of your registered details (if you are not using the same phone number you enrolled with)
follow the steps displayed on your screen and provide the required inputs
note that using this service attracts a N20 (tweny naira) fee only (deducted from your phone credit balance).
National Identity Management Commission (NIMC) must be congratulated for launching the web page basically for checking National ID card status and knowing if it's ready or not.
The process of checking it is simple so it doesn't require much of tech expertise to carry out. Follow below steps to check yours.
Step To Check National Id Card Status Online
First of all, NIMC WEBSITE
Then click the proceed button
Fill in your First name, last name and the first 6 digits of your National Identification Number(NIN)Finally,click the 'check now button'. After few seconds, it will display the status of your national ID card. If it's unavailable, you will be asked to check back in a week time.
It should Noted that This post is necessary because most people's ID card are ready but they are unaware.
Its no longer rumors that national identity card management in collaboration with Joint Admissions and  Matriculation Board has made it mandatory for every Candidate seek admission into various institutions in Nigeria to enroll for national identity card because it's the condition for participating in jamb examination in 2020
Since the announcement there have been enrollment centers in Nigeria have witnessed a tremendous increment in the number of candidates that want enroll for the national Identity card, to the extent that most people have come early as 4am to the center.
Actually if you fall into this categories of people I have solutions for you, National Identity Card Management made has made provisions for national id card online registration All you need is apply online and just visit the enrollment center to submit your documents and print out your slips 
Requirements for the National e-ID Card collection and activation
If you are the followed the procedure about and find out that your national card is available for collection, it's very important to note that you will need the following information before your national id can be given to you
Customer receives Batch ID Number via SMS.
Applicants must have a 4 digit secret pin (only known to them) for the e-ID Card activation.
Applicant's fingerprints will be used for activation (for applicants with fingers only).
National Identity Card Renewal
Early 2019 National Identity Card Management has explained in detail how to retrieve and renew all expired plastic national identity card, you should check expiry date of your national ID card in order to start renewal process below
Requirements for Card Renewal (upon expiration)
Permanent National Id card holders must present the following information at national identity card registration centre's for the renewal of the expired National Identity Card.
Applicant presents his NIN slip or NIN for verification.
Applicant presents expired e-ID card for NIMC's visual inspection.
Where applicant is unable to provide the expired e-ID card:
a police report of loss or missing e-ID card must be presented to NIMC
card validity/expiration status is verified (via Card CSV or other applicable activation support tool) to ensure application is treated with the correct/applicable application fee.
Applicant completes form for e-ID card replacement/renewal.
Verification of the applicant's NIN using the NIMC NIN verification service.
Verification of applicant's signature on application form for match to that on the verification portal.
Applicant presents evidence of (REMITA) payment of applicable fee of N3,000.00 only.
Wrapping Up How to  Check National ID Card Status
In conclusion you should stop wasting your time and money visiting national identity card registration centre's to check if your nation id card is ready or not while you can actually check it right from your phone with costing you money.
All you have need is used method explained above and it will save your time.
You can help others check theirs by kindly hitting the SHARE buttons below to share this post on Facebook, WhatsApp, Twitter etc.