Last Updated on 6 months by Komolafe Bamidele
Right from the internet invention, websites have been an online home that companies, organizations, and individuals use to reach out to everyone worldwide.
Today issuing website domains and hosting website files has become a lucrative business that a whole lot of companies are into.
Perhaps, if you have been searching on the platforms where you can buy a cheap domain, then this web page is the right place for you.
Moreover, you should be aware that when it comes to hosting a website, there are many factors to consider to ensure that your website can handle all you intend to do with it in the future.
For instance, there are different types of web hosting servers that are built for different purposes.
Types of Web Hosting Servers
Shared Hosting is for small websites owner that probably cannot afford to pay for dedicated hosting servers and decides to share the web hosting company's server with other users that hosted their websites with the same hosting company that they chose.
Meanwhile, depending on the hosting plan you wish to purchase, some hosting platforms allow their users to develop their website with any programming language of their choice.
If you often browse the web, you must have come across some websites that run as an application directly from the internet.
This kind of website is not developed with just HTML, CSS, and JavaScript alone. Such website uses advanced programming languages like PHP, Python, .json, Java, etc.
to be able to create a web application that you can access directly from the internet.
Having gained some brief knowledge, we will show you recommended platforms where to buy a cheap domain that allows you to install any programming language on your website.
What to Look for Before Buying Domain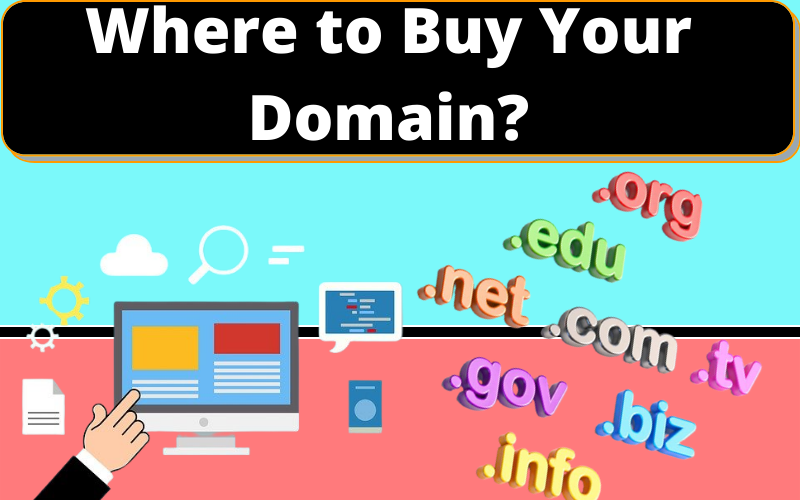 Before venturing into buying a cheap domain and hosting plan, there are certain things to look out for.
Because of how competitive domain sellers and web hosting companies were.
some tend to add an extra paid feature for free when users come to their platform to patronize their products.
We summarized these features in the below sections:
Offers Free Domain & Free SSL with the Hosting Plans
Today so many web hosting companies offer free domain as well as free SSL certificates in your chosen hosting plan.
Moreover, since web hosting is an individualistic business, web hosting companies tend to add a free domain and free SSL to their customer's carts when ordering web hosting services.
This in turn makes their company more popular among other thousands of web hosting companies.
We recommend that when searching for web hosting companies for your new website project,
check out for web hosting companies that offer cheap domain and also offers you a free domain and free SSL.
Offers Free Privacy Policy
As security is one of the most important factors when it comes to web development,
you must look for web hosting platforms that offer the best security tools for your new website.
A lot of web hosting companies like Bluehost, Namecheap, GoDaddy, etc. offers free Privacy policy to their subscribers.
This privacy policy tool costs over 30 dollars and some of its function is to protect your website files from being exposed to hackers who will often attempt to hack into your website when you are done building your website.
While you are searching for where to buy a cheap domain, you should be aware that a lot of web hosting companies sell this privacy policy tool to their users.
Check the Domain Name Registrars Renewal Price
Another important factor to check out is not just the price that you will see when purchasing a domain name or a web hosting package, but also their renewal prices.
We have seen some platforms that offer a .com domain for about $1 per year but their renewal price is over $21 per year.
In the same way, a lot of web hosting companies tend to attract new customers by giving them a huge discount in just the first year when purchasing a hosting plan.
We recommend that you take your time and check for companies that have fair renewal prices before going ahead to make your purchases for your desired domain and hosting package.
Compare the Price of Domain Various Extensions (e.g. .com, .org, .ai)
You should know that selling domain names is quite a company's individualistic business.
Hereunder, we meant that every company has the legal right to fix any price in their domain names.
For instance, you can see a platform that sells a .com domain for $7.99 per year while another platform will sell the same .com domain for about $27 per year.
Also, domain name extensions such as .ai are quite a domain name for specific platforms that have Artificial Intelligence integrated into their website.
So a domain seller can sell a .ai domain extension for about $175 per year while another platform can decide to sell for just $35 per year.
As you can see, there is a need for you to check out other platforms to know the best platform that has a cheap offer for you.
5 Cheapest Domain Registrars in the Texas United States Compared
We took our time to review and compare these 5 best, most reliable and trustworthy domains registrars companies
#1. Namecheap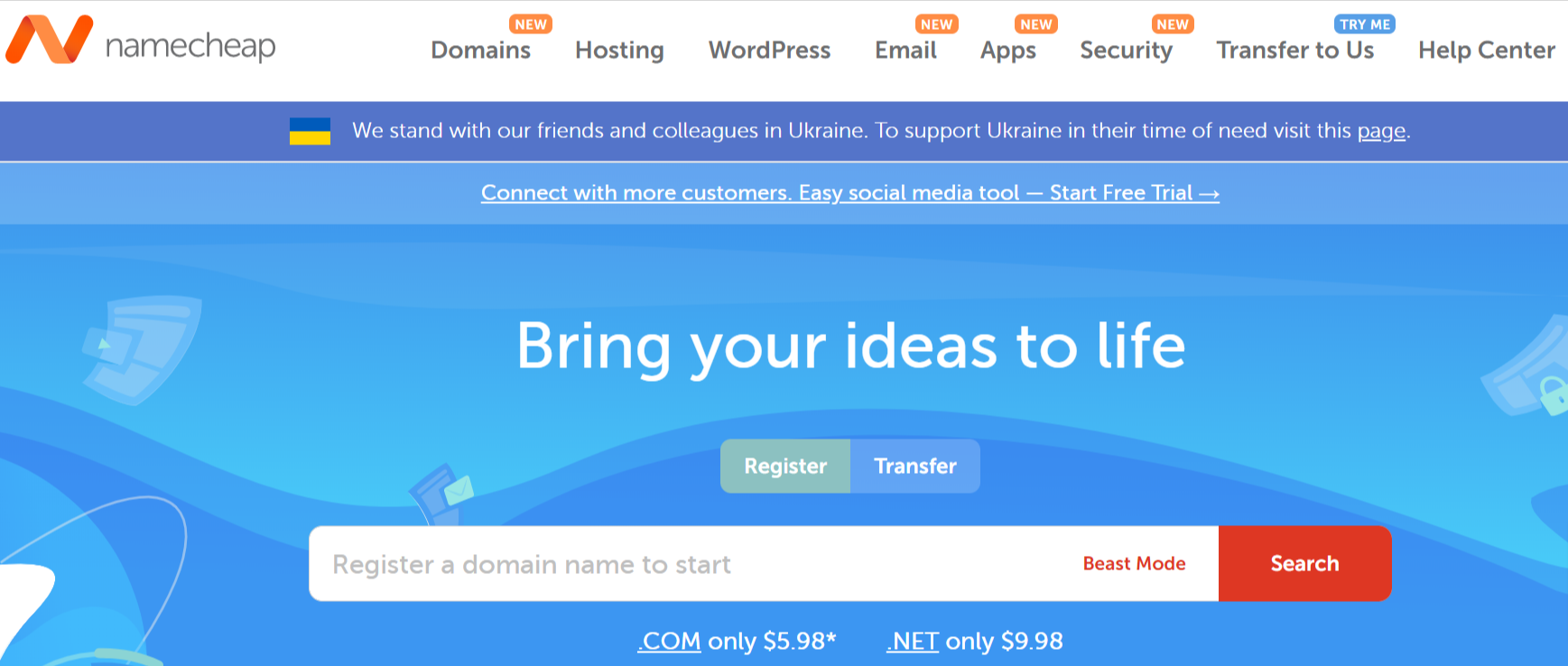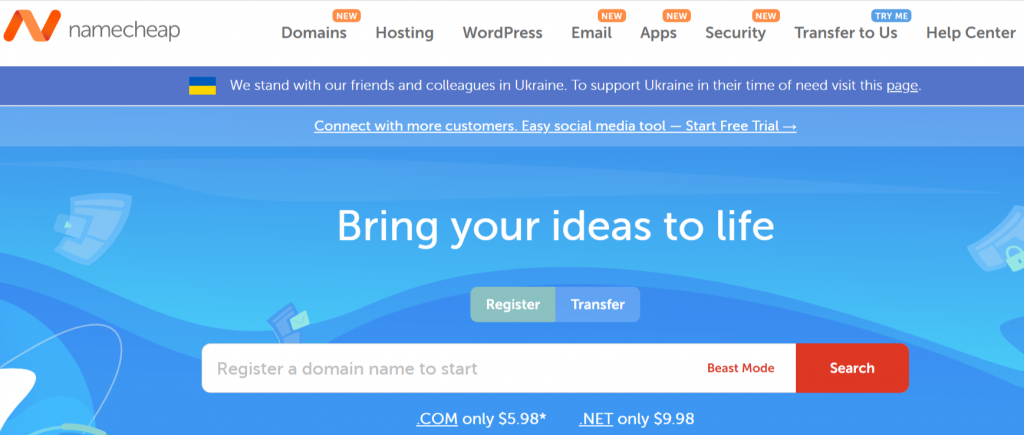 Namecheap is one of the most popular web hosting companies in the world.
It offers a wide range of services that include domain registration, website hosting, and SSL certificates.
One of its unique features is that it accepts Bitcoin as a payment method.
Namecheap starts strong with a free domain name, speed, uptime, migrations, and extra plan features like backups.
Namecheap offered unmetered bandwidth on their cheapest plan. They also give you access to standard features like cPanel access and apps like WordPress.
Even their cheapest plan also includes a free SSL certificate for the first year.
They as well give their users twice-a-week backups, just in case things go haywire while updating your new site.
Besides this, they have the cheapest offer is that you get 50 MySQL databases.
Namecheap Benefits/Features
Below are the core features of the Namecheap web hosting company:
Free Domain and Migration
They have over 99.91% uptime
They offer a fast loading time
Namecheap offers a 30-day money-back guarantee
They have good customer support
Namecheap Pros
Namecheap offers a free .com domain for the first year of which you are to renew it for $7.98/year
Namecheap has an average page loading speed of 343 ms
After purchasing their web hosting package, you can request a refund by utilizing their 30-day money-back guarantee
Their hosting package is fully loaded with over 50 MySQL databases, a free SSL certificate, cPanel access, apps like WordPress, etc.
Namecheap Cons
Sometimes Namecheap encounters downtime
Their average website loading speed is quite slow
Their customer support is sometimes unavailable

#2. GoDaddy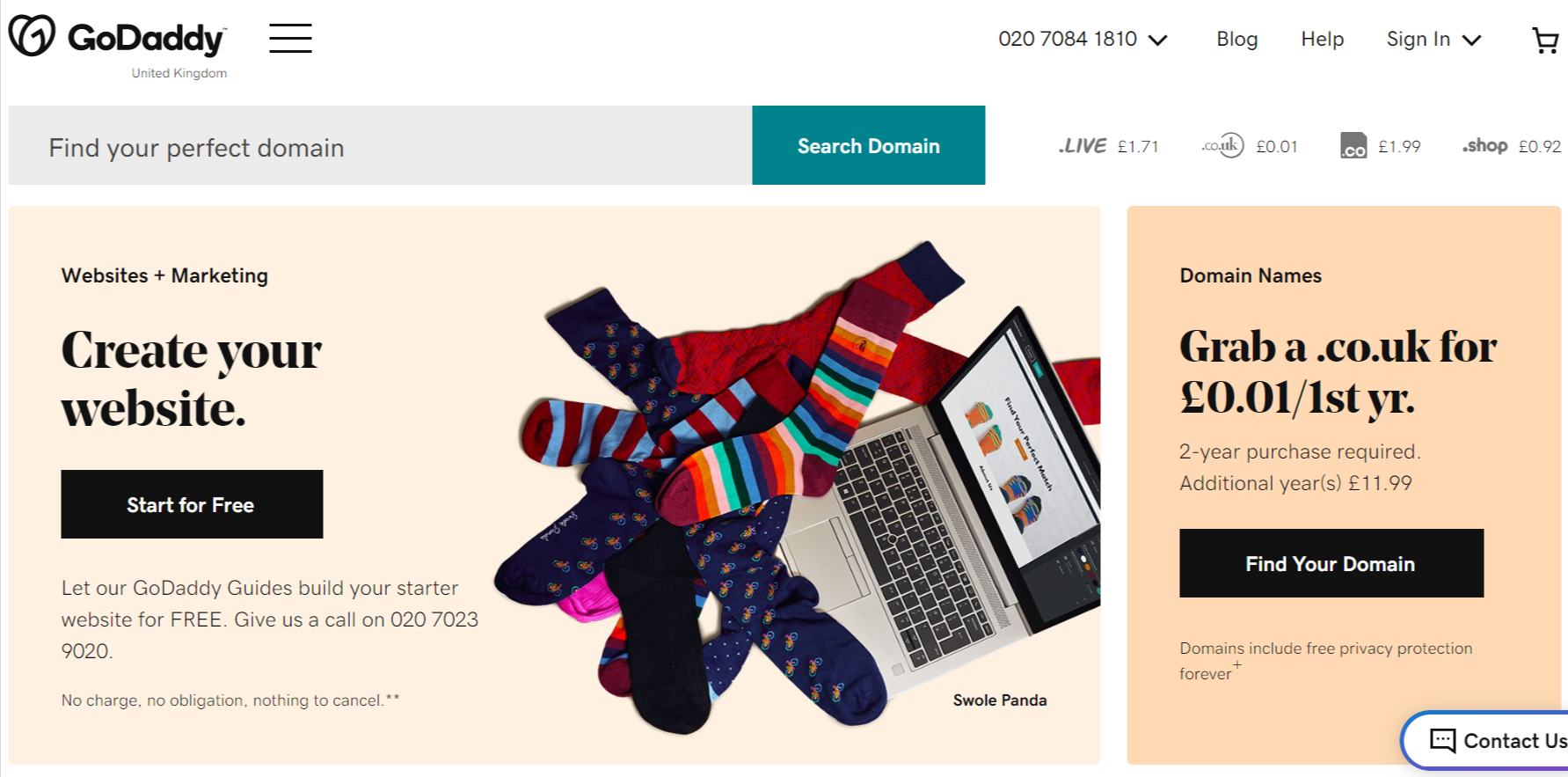 GoDaddy may be most popular for being a space recorder, yet they have likewise sorted out some way to give a respectable facilitating administration.
In particular, they have conveyed strong uptime and page speed throughout recent years.
Furthermore, they offer more than 125+ free combinations for your site, as well as accommodating client service.
And in light of everything, their least expensive Economy plan has a great incentive for cash, as well.
GoDaddy will allow you to introduce some strong outsider incorporations to your site.
Truth be told, you can add more than 125 of the most famous applications on the Internet – with only a single tick.
You get one site, up to 100 GB of capacity, and an unmetered transfer speed.
Likewise, you'll get free space with any yearly arrangement, and free Office 365 Email for the primary year.
GoDaddy Benefits/Features
Money-Back: A slightly confusing 30-day money-back guarantee.
Website Migration: No free transfers. The cost for managed migration is $99.99 per site. The migration will take 7-10 business days.
Free domain: Free for the duration of the initial annual plan (12, 24, 36 months, etc.).
Ease of Signup: Very easy signup.
Payment Methods: All major credit cards and PayPal are accepted.
GoDaddy Pros
They have a great page loading time
Over 125+ One-Click Install Applications
Their basic cheap plan for a single website is quite great
Good Uptime at 99.97%
GoDaddy Cons
Their basic plan Lacks Critical Features such as a free SSL certificate
There are a lot of upsells
Their customer support is inconsistent

#3. Namesilo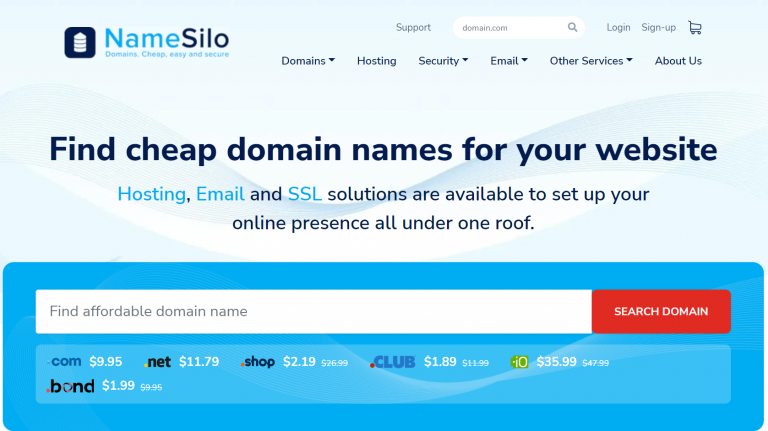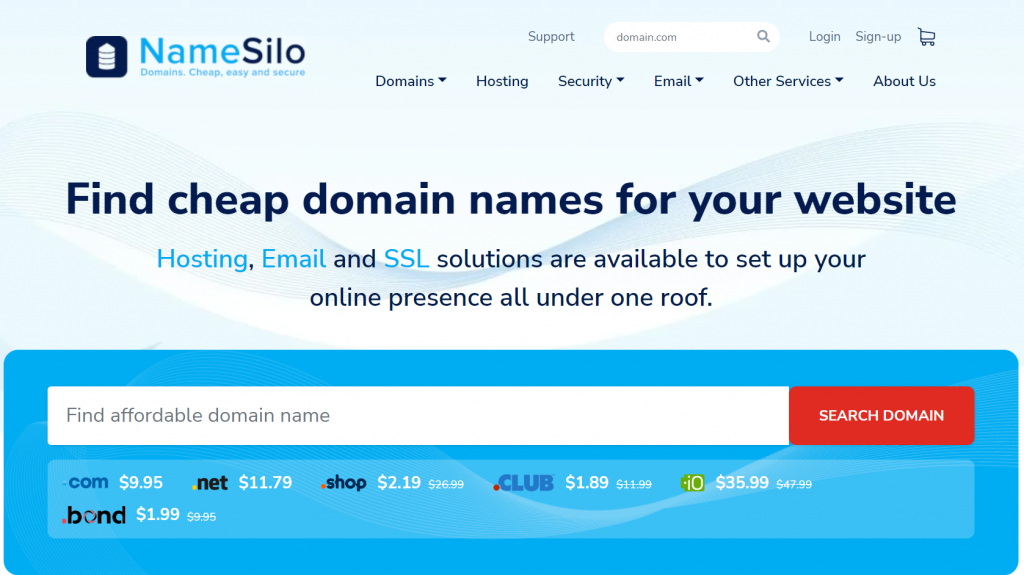 Namesilo offers clean, fast, and easy registration, renewal, and domain management processes.
You keep 100% of any revenue earned from parking your domains.
Namesilo provides multiple levels of available security to keep your domain assets safe, with consistent, straightforward pricing for registrations and renewals.
The most common users of Namesilo are from Mid-sized Companies (51-1,000 employees) and the Mechanical or Industrial Engineering industry.
Namesilo Benefits/Features
Namesilo offers a good user interface, security features,
They have excellent customer support service
Advanced account security features
Two Factor Authentication
Multiuser support but no SAML or SSO support
Customer service phone support
Good user interface Overall I was very happy with my experience using Namesilo as a registrar.
Solid performance and uptime
Note: Apply "Goreviewrite" NameSilo Discount Code – to Save 20% With Latest Coupon Code. Discount on All Plans. Extra 10% Off On All Domain Registration + Other Services.
Namesilo Pros
Domain Registrar – They are one of the best-trusted domain registrars in the world
DNS – their Domain Name Server is quite reliable
Email – They have one of the best email providers out there
They are good name registrars for big companies and organization
Their security features are quite a top-notch
Namesilo lives up to sales and marketing promises
Namesilo delivers good value for the price
Overall highly satisfied with NameSilo as a domain registrar
Namesilo Cons
They have a low page loading speed
Their customer service is sometimes unavailable
Compared to other domain and DNS registrars Namesilo does a very good job.

#4. Bluehost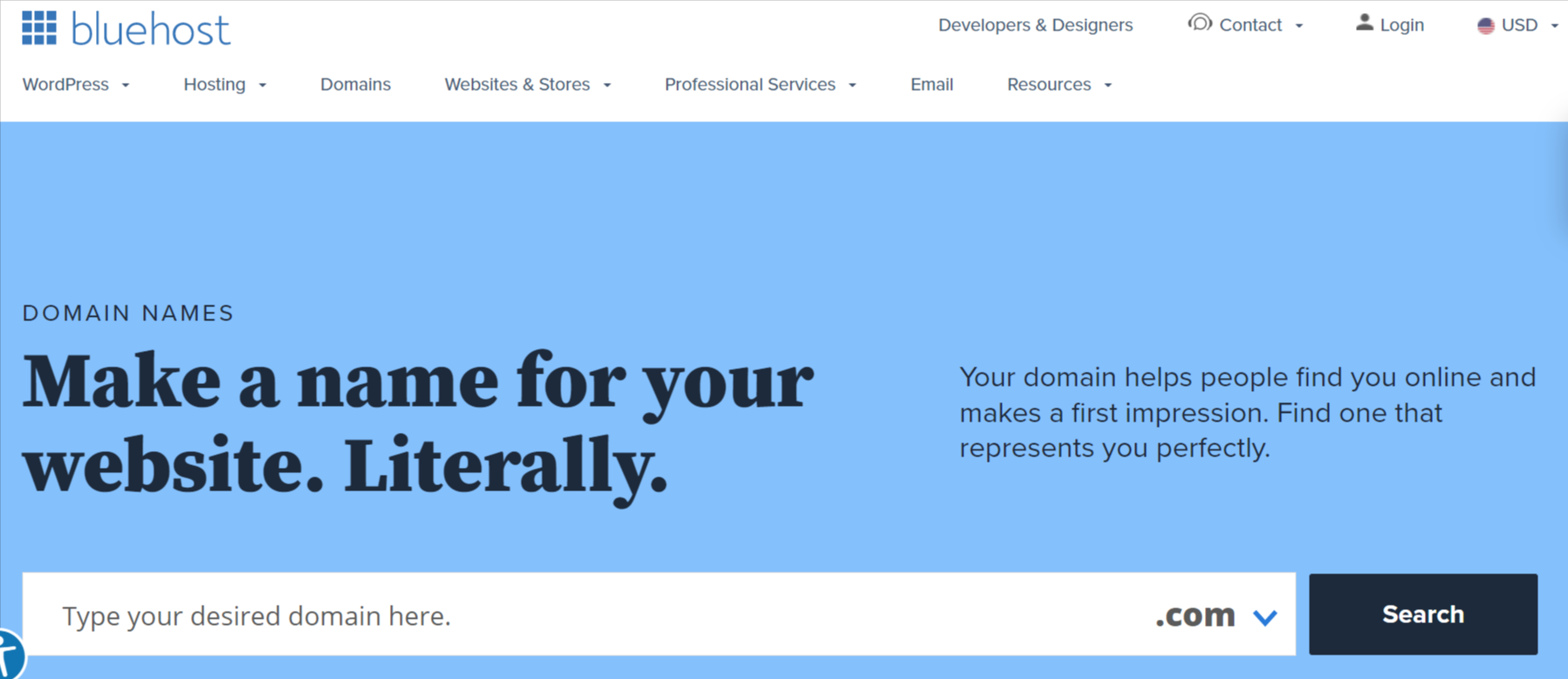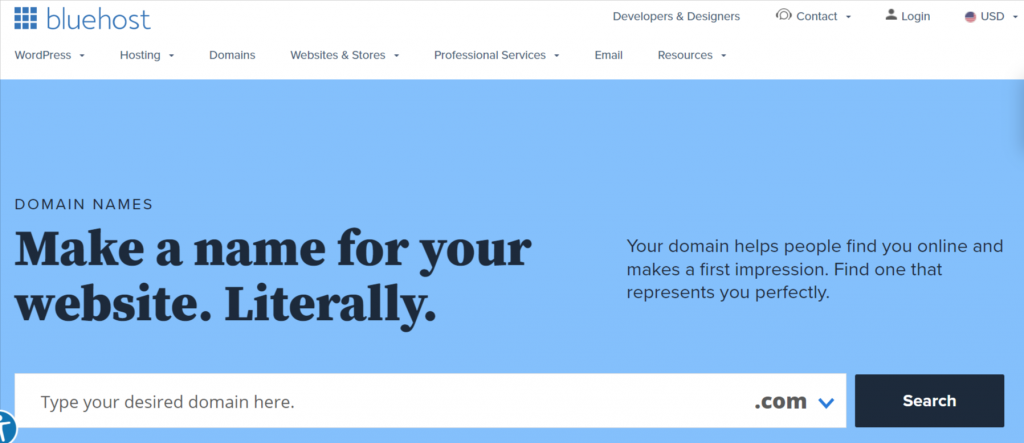 Bluehost is one of the best hosting companies that is trusted by millions of happy customers all over the world.
This amazing hosting company offers a huge discount on the cost of hosting a website;
this enables web builders who don't budget much for hosting their website online, to be able to meet up with the cost.
Do you know that the world's largest Content Management System (CMS) known as WordPress, highly recommends Bluehost hosting company?
In this guide, our experts have detailed almost everything you will ever need to know about Bluehost hosting company.
Bluehost which is one of the largest web hosting companies in the universe offers a great number of products that can allow any individual or company to achieve anything they have in mind in terms of web hosting support.
Some of these products include domain name, WordPress Hosting, shared hosting, dedicated hosting, VPS hosting, etc.
Bluehost Benefits/features
They offer a fast loading speed
Good for money
Cheap Domain and hosting
They are recommended by WordPress.org
Bluehost Pros
It has a trustworthy uptime of 99.96%, which is very reliable
The Bluehost control panel is very easy to use; both beginners and professionals
They offer 24/7 support for their customers over – live chat, phone calls, etc.
Fast loading speed for all their customers
High discount rate for the first year ($2.95)
Bluehost is recommended by WordPress.org
The most interesting part is that Bluehost offers a 30-day money-back guarantee
Bluehost Cons
Bluehost servers are mainly located in the U.S region.
Loading speed delays a bit
High rate of renewal after the first year

#5. HostGator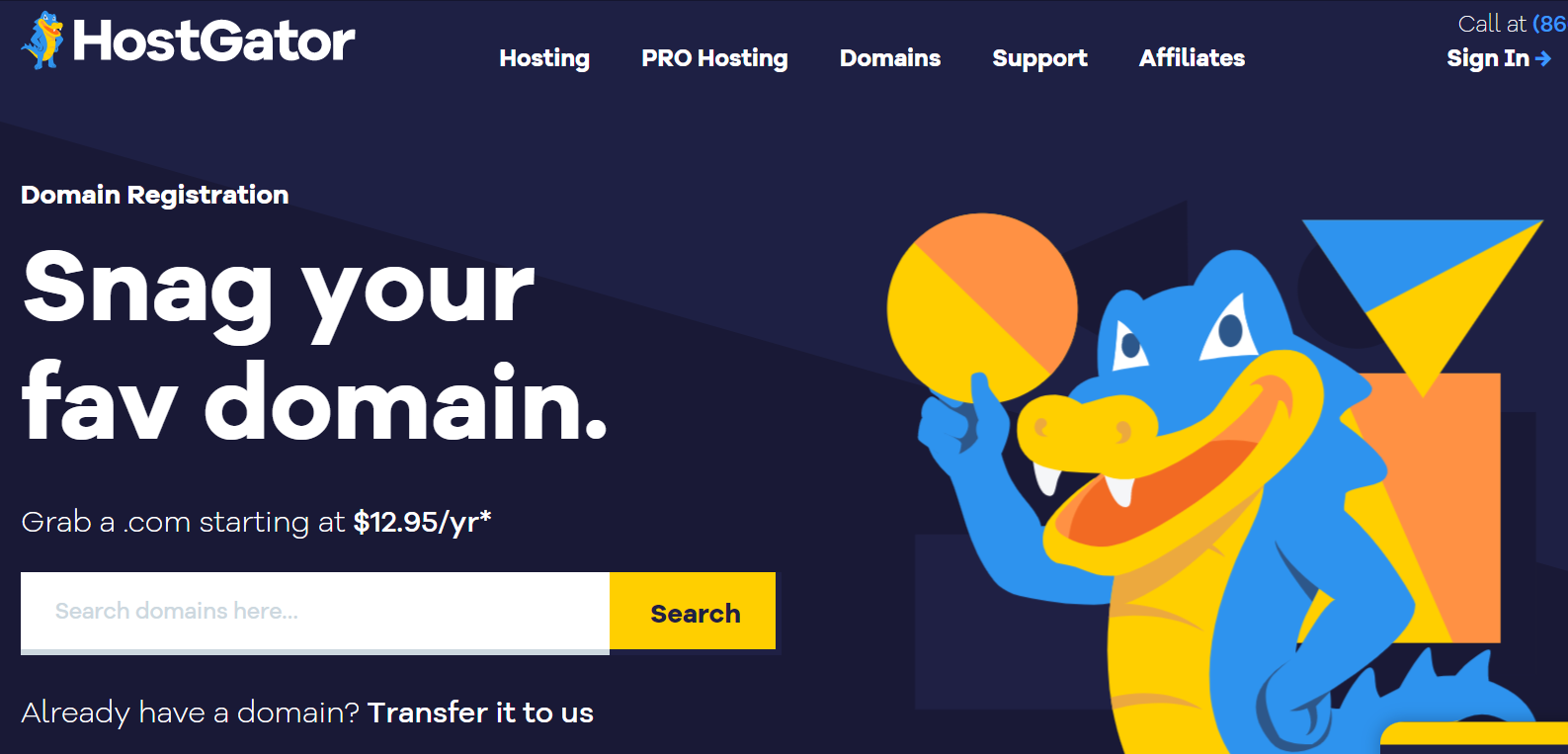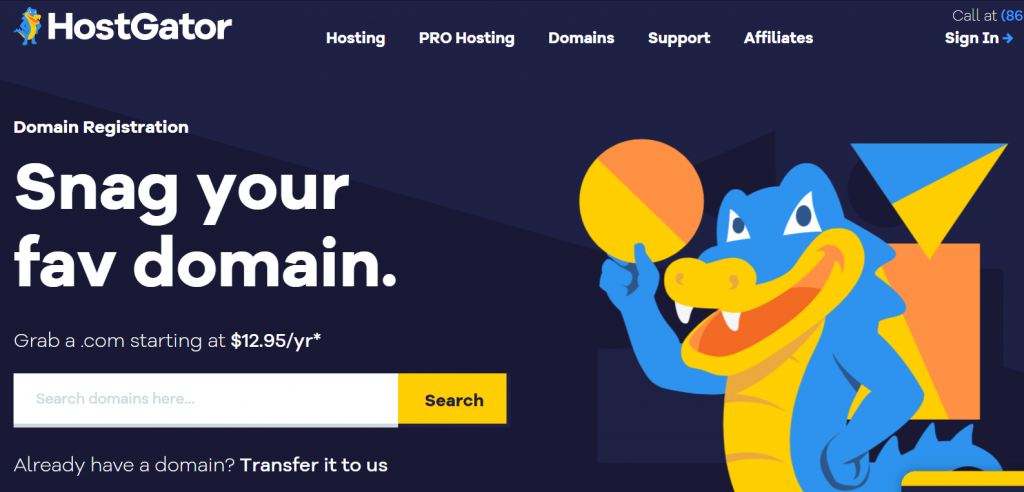 HostGator is a Houston-based web hosting provider that was founded in 2002 by Brent Oxley.
Not only does HostGator offer shared hosting, but also cloud, VPS, reseller, and dedicated web hosting, and even comes with a site builder.
Today HostGator's headquarters are based in Texas and they have more than 1000 employees who all help to host over 2.5 million websites globally.
In 2012 HostGator was sold to Endurance International Group (EIG), which also owns many other hosting industry giants like Bluehost, Hostmonster, Site5, etc.
Most of their servers are located in Provo, Utah, and Houston, Texas.
You can also optionally activate CloudFlare which would route your content through an additional 23 data centres worldwide.
Among many other useful features, they offer 1-click installs, a 99.9% uptime guarantee, and 24/7 customer support.
HostGator Benefit/Features
They have unmetered bandwidth and storage
HostGator offers a free SSL certificate
They offer a 45-day money-back guarantee in all their hosting packages
Fast and responsive site migration
Ease of use
Great customer support
HostGator Pros
Decent speed (632 ms)
Easy to use
Free SSL certificate + domain name (for the 1st year) 45-day money-back guarantee
Good customer support
Monthly plan option
Comes with a site builder
HostGator Cons
Higher renewal rates
Backups, SEO tools, and SiteLock cost extra
Poor uptime (99.86%)

Conclusion
We revealed all the secrets you need to know when searching for perfect platforms where you can buy a cheap domain.
The platforms we discussed here offer a lot of features that are included as a gift in their subscriber's packages.