Last Updated on 6 months by Komolafe Bamidele
Can the recent CBN ban the sale of foreign exchange or dollars to the BDC? Be a good reason why you might want to save and invest in dollars in Nigeria instead of NGN.
The greater stability of the USD is on the benefits of saving money in dollars On the 27th of July CBN Governor, Godwin Emefiele announced that the CBN would discontinue the sale of foreign exchange to the Bureau de Change operators in the country.
"We are concerned that BDCs have allowed themselves to be used for the graft," Mr Emefiele said,
International bodies, including some embassies and donor agencies, have been complicit in illegal forex transactions that have hindered the flow of foreign exchange into the country.
He said the organisations have chosen to channel forex through the black market than use the official Investors and Exporters (I&E) window, called Nafex." Source, premiumtimesng
Why did CBN's Ban the Sale of Forex to BDCs?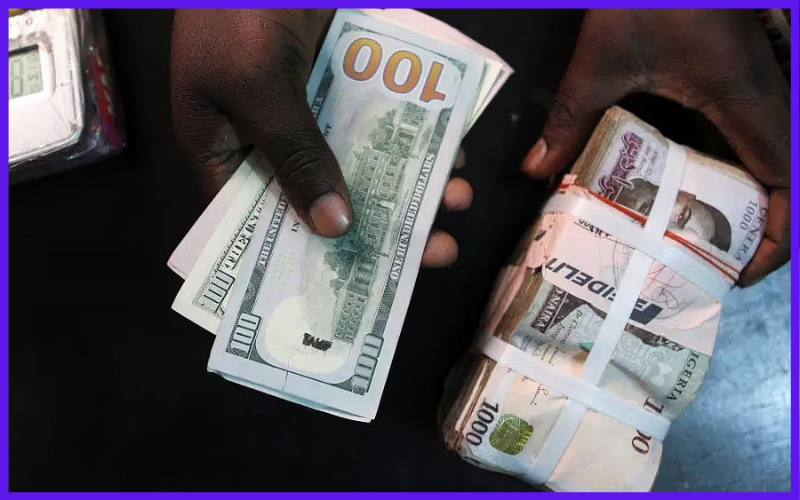 First things first, why did the CBN discontinue the sale of Forex?
The Central Bank of Nigeria (CBN) through its Governor announced that they would stop selling forex, dollars especially, to the Bureau De Change Operators, and the reason cited was because most of them have become conduits for illicit forex flows and graft
And also of the unwholesome business practices by the BDCs that are putting a lot of pressure on the Naira.
The CBN Governor also said that it will no longer process or issue new BDC licenses for BDC operations in Nigeria, any license currently being processed regardless of the stage it has gotten to with regards to the processing will be discontinued.
What Will Possible Happen to Naira? Is it Better to Save in Dollar or Naira?
So what will happen to the naira and dollar rate in Nigeria and how will it affect us?
Just like the last time, the dollar rose against the Naira and subsequently stayed at 360 when the CBN was able to attract dollars from overseas with high interest from investors.
This time around there's a prediction that the dollar will rise up to 600 Naira per $1 earlier this year. Which eventually reach #525 to dollars.
If we go by the number, some experts predicted the Naira will rise by 925 Naira per $1 in December of 2021.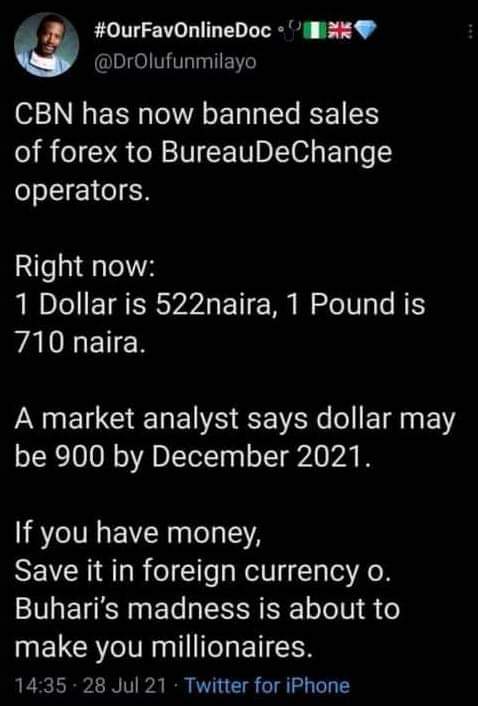 We can clearly observe that the Naira rose sharply to 525 from 500 per $1 just 1 day after the CBN made this recent 2021 announcement but it's said that it would go even higher.
Why Saving Your Nigerian Naira in Dollars (USD)
People source dollars from the black market also because there's a limit to how much they can get on the normal market or at the bank so they may need to supplement it.
This activity will definitely make dollars skyrocket within a few months to come.
Maybe for someone travelling for school, paying their rent abroad for their kids in school, medical bills abroad, buying or importing raw materials or goods to sell in Nigeria and all of that stuff.
All of these things will definitely put pressure on the dollar rate and because Nigeria doesn't produce so much stuff that we can get foreign exchange from, the currency keeps on devaluing.
It's better to save in US Dollars than in Nigerian Naira, considering the higher Return on Investment ROI interest on the savings.
Most people who want to request for Personal or Business Travel Allowance, School Fees, Medical Payment, Business transactions amongst others… business stuff.
You are Nigeria? looking for ways to make money online in Nigeria, Check these Online Business Ideas For Beginners You Can Start Today! earn 5000 dollars a day in Nigeria…..
Different Ways To Fund Dollar Account in Nigeria
Are you tired of Nigeria's rising inflation rates, and the naira to the dollar exchange rate?
Here are ways you can save dollars in naira while living in Nigeria.
How to save in dollars from Nigeria with a Domiciliary Account.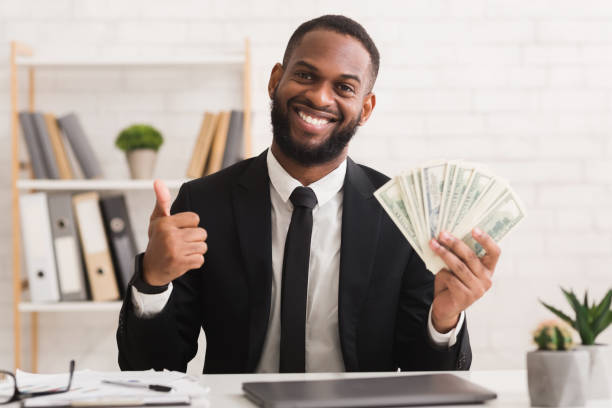 The domiciliary account is the most traditional way of saving in dollars. All you just need to fill a domiciliary account opening form from any of the commercial banks in Nigeria.
And the following required documents;
Two (2) recent passport photographs.
Address and Means of identification Verification document, such as a utility bill.
Valid ID, e.g. international passport, driver's license, or national ID card, NIN Card/Slip
Signed forms from References(referees) varies from bank to bank
Resident permit; If you are not Nigerian.
The good thing about funding a domiciliary account is that you're saving your money with reputable institutions.
However, what I don't like about it, is that it's hard to get naira quickly you have to withdraw dollars in cash.
Then try to find out how much the dollar to naira is today in the black market and also the Aboki dollar rate in Nigeria today before you can change your dollars to naira.
Unfortunately, the option of selling dollars to naira black market rate with the use of aboki might not be possible again.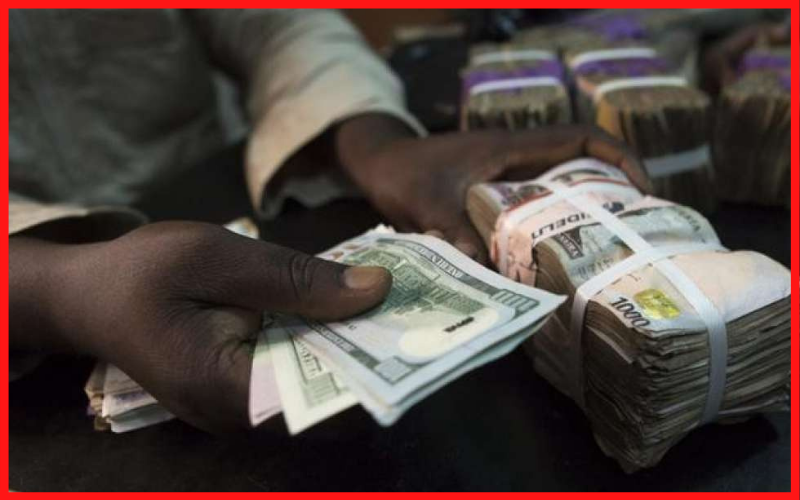 because recently CBN has banned the sale of foreign exchange or dollars to the BDC, So the only option is to use commercial banks in Nigeria to sell your dollar to naira.
The problem with this method is that its conversion is very low compared to black markets or selling to aboki. There are lots of bank fees in operating a Dom account:
Here are some bank has the best domiciliary account in Nigeria in term of operating fees and accounts opening fees;
United Bank for Africa (UBA)
Guaranty Trust Bank (GT Bank)
First City Monument Bank (FCMB)
How to Save in Dollars On Piggyvest.
"Nigeria's March 2021 inflation rate of 18.17% has riled analysts as the economy gets caught in deep undercurrents source. Inflation ticked down to 17.8% in June from May's 17.9%, marking the lowest reading in four months" Source Focus Economics
Therefore I guess it's better to save in dollars right now that the Nigerian economy is facing a high rate of inflation.
And also the directive of the Central Bank of Nigeria to stop the sale of FOREX to BDC will definitely cause scarcity of Dollars for certain users.
So therefore the naira to dollar rate will increase on both Dollars to Naira Black Market and parallel market rate.
If you save your dollars now! there is a chance to make a profit from your dollars, and also keep the value of your money.
With the Piggyvest app, their Flex Dollar feature allows you to save in dollars so you can beat currency devaluation and inflation rates.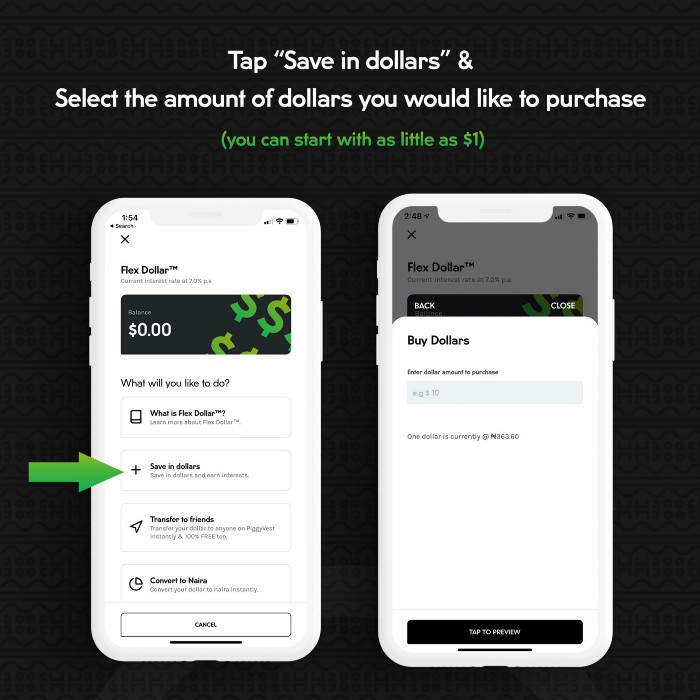 With a flex dollar by the Piggyvest, you can convert your naira to dollars easily. it's good because you earn up to 5% per annum on your Piggyvest Flex Dollar account the interest is paid out monthly to your Flex Dollar account.
You can deposit, withdraw and transfer for free, you can transfer up to $1000 dollars to others withdraw to your Nigerian domiciliary account. To get the app download on the Google play store and app store.
Piggyvest is one of the most popular savings apps in Nigeria that give you the power to better manage your finances with ease.
You can check out how PiggyVest Review and How does Piggy Vest Works and their naira savings options
Wrapping up How To Fund Dollar Account in Nigeria
There's this African adage that says that until a boy sees another man's farm, he believes his father's farm is the largest.
It is possible to double your saved Naira within a year, just take actionable steps to invest your money into dollars.
I love to hear your thoughts about this CBN decision, do you think it's the right decision to take?