Last Updated on 6 months by Komolafe Bamidele
Why is Kodi the best Youtube Alternative? Simple, it has got tons of awesome features that make it one of the best open-source media center software for video content viewing.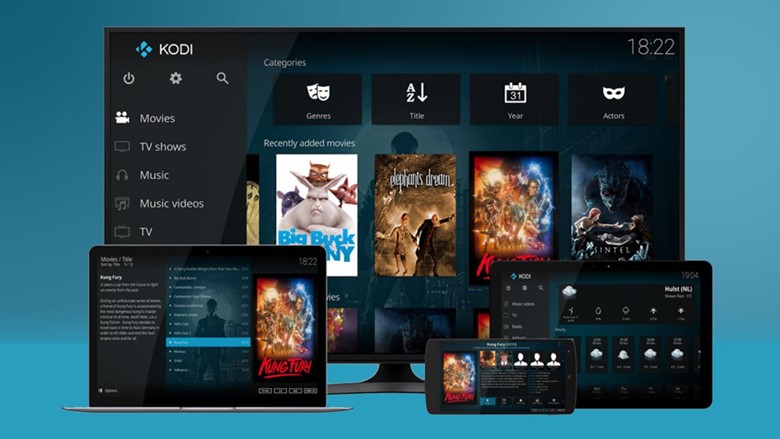 Kodi could serve as an awesome replacement for your cable. It comes with features that allow it to stream and record live TV and perform many other functions that will keep you entertained.
What is Kodi ?
Kodi has been the Youtube Alternative launched in 2002 as an open-source software media center. It was initially named Xbox Media Player and then the Xbox Media Center before being renamed to Kodi in 2014.
Kodi offers users with a medium to access all kinds of video and music content. It is designed as a means to control all your digital media from a central hub. Through Kodi, users can run their content on many devices including TV, phone, and tablet.
Kodi features its own user interface which is compatible with local and network storage services.
What Can Kodi Do?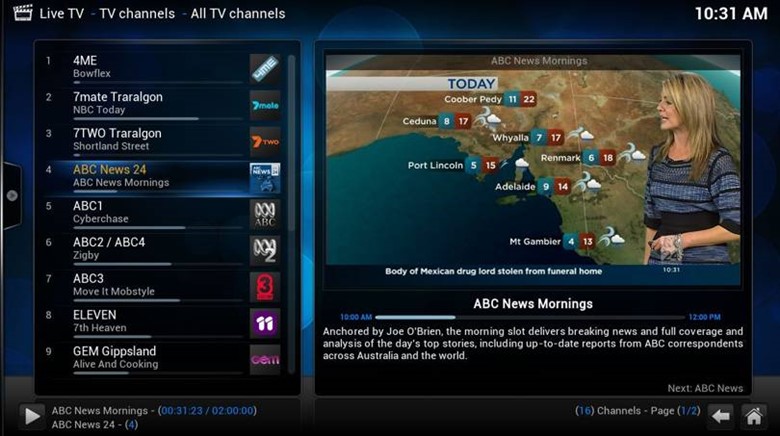 Kodi is your best Youtube Alternative shot at non-stop entertainment. This media hub can play a lot of music formats including MP3, OGG, and AAC. It also allows you to tag different tracks on your music list.
When it comes to videos, Kodi does even better. It is compatible with several video formats including 3D, H.264, and ISO. In addition, it can stream content like TV shows over the internet.
[content-egg-block template=offers_list_groups next=1]
Users can also import their pictures into the media to view them. These images will be imported to a library and you can start a slideshow in addition to many other image editing features.
For users looking for a great live TV viewing experience, Kodi's Live TV streaming is just perfect. Users can stream and record Live TV directly from the software. Kodi offers this feature through backend services like MythTV, MediaPortal, NextPVR, and TVheadend.
What Devices Does Kodi Support?
One of the best things about Kodi that make it the best Youtube Alternative is that it supports a lot of devices. The software can run on Android, iOS, Windows, macOS, Linus, and Raspberry Pi.
Installing the device on your macOS and Windows platform is usually easy once you have downloaded the installer package, however, getting the software on an iOS or a Raspberry Pi device is a bit complicated. The software can also be run on television and streaming devices.
Using Kodi on any device is also easy. Once it is set up and running, you can easily choose to play music, videos or view images from its menu. You can also upload content into its library for viewing. All content uploaded on Kodi is stored on a network drive
How to Use Kodi
To use Kodi, you would have to download the installer. While installing the software ensure to install as many add-ons as you can.
[content-egg-block template=offers_list_groups next=1]
This gives you more viewing options. You can install add-ons by downloading individual mods from their creators or from a repository. You can find the full list of the available add-ons on Kodi Wiki.
Once you've downloaded an add-on, you will have to install it. To install it, you will have to click through 'System' on the main Kodi screen, then click on settings >> add-ons >> install from zip file. Select the zip file from where you saved it to start the installation process.
Note: Avoid extracting the zip file beforehand. Kodi does the extraction itself as the add-on is installed
Can Kodi Stream Live TV
You can watch Live TV on Kodi, though setting up Live TV on the software is a bit of a hassle. To stream Live TV, you would need the right add-on, a backend TV server that allows for live television streaming, and a Personal Video Recorder (PVR). You'll have to connect the PVR to the backend TV server and record content over the internet.
While Kodi still remains Youtube Alternative its compatible with a lot of PVR backends, you will have to get the right one for the operating system on your device for it to work. If you're finding it difficult, you can check out Kodi Wiki on how to set up Live TV.
How To Operate Kodi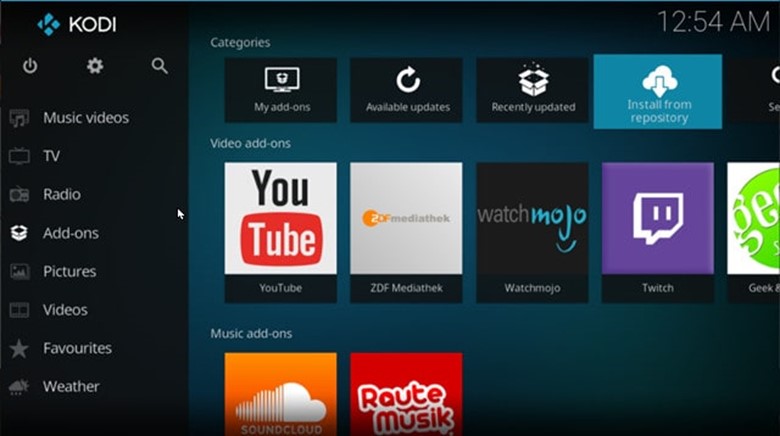 Kodi isn't like other streaming services or a TV decoder that comes with its own remote. You download and install the software online and with that, you can start viewing video and music content. But navigating through folders and content could pose a problem if there is no way to do so quickly.
RELATED; How To I Stream On Twitch For Beginners
Luckily, Kodi offers a simple solution to this. The software is compatible with hundreds of remotes which means your current remote could work with the service. If it doesn't, you can go out and get a universal remote.
Is Kodi Legal?
Yes, Kodi is Legal. Kodi is merely a piece of software and it does not provide any content directly to users. While it states that it does not condone the use of pirated media on its software, it does not differentiate between legal and illegal files.
[content-egg-block template=offers_list_groups next=1]
So users are entirely responsible for the content they stream or upload to the software.
Best Kodi Add-ons for Movies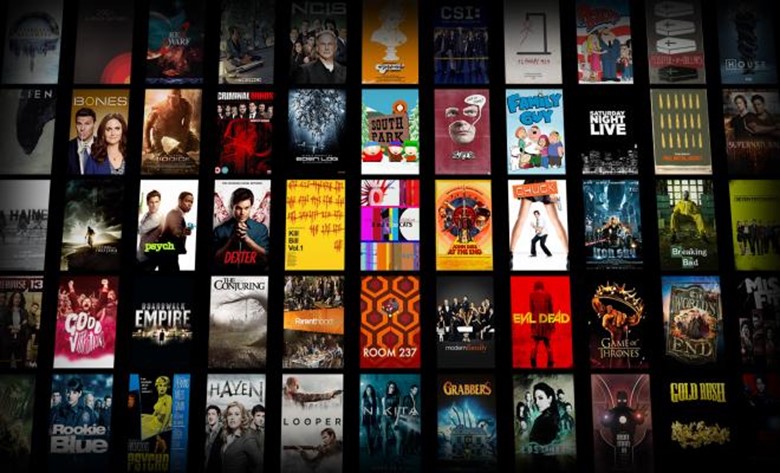 There are numerous add-ons offered by Kodi, however, they are just a few of these addons that offer the best Youtube Alternative options when it comes to streaming movies.
Tubi TV

With Tubi TV, users can stream and watch over 50,000 different movies and TV shows. It is one of the best add-ons for movies on Kodi in terms of offerings as it offers some high-quality movies and TV shows.
Crackle

This option is completely free and legal. It consists of movies and TV shows licensed by Sony though the options here are not quite exceptional.
Classic Cinema

Classic Cinema is an excellent choice for users interested in the history of film and TV. The content offered by this add-on is completely free and legal.
Should You Use A VPN With Kodi?
The answer depends on how you plan to use the software. If you're using Kodi to manage your local media libraries, then a VPN may not be necessary. However, if you plan to use any of the add-ons on the software, you would want to get a good VPN handy.
WARNING! DON'T USE KODI WITHOUT VPN, MOST IMPORTANTLY PAID VPN BECAUSE OF SECURITY AND COPYRIGHT THREAT ALTHROUGH I DIDN'T ENCOURAGE YOU TO STREAM COPYRRIGHT CONTENT ON KODI.
Some add-ons on Kodi are only available to users from a specific region and if you're not from that region, you won't be able to use that add-on.
Using a VPN allows you to change your device location to that of the eligible region and with that, you can access formerly restricted content.