Last Updated on 6 months by Komolafe Bamidele
Animation refers to the process in which images are manipulated in such a way that they appear like moving images.
Nowadays, the animation process is carried out using some of the advanced and best animation software specially designed to give an animation effect to the image i.e. computer-generated imagery (CGI).
It can be classified into 5 major categories and these are as follows:
Traditional Animation
2D Animation
3D Animation
Motion Graphics
Stop Motion
Animation plays a keen role in box offices, the Bollywood industry, film industry, digital marketing, and many more industries where animation is used for attracting people towards the business.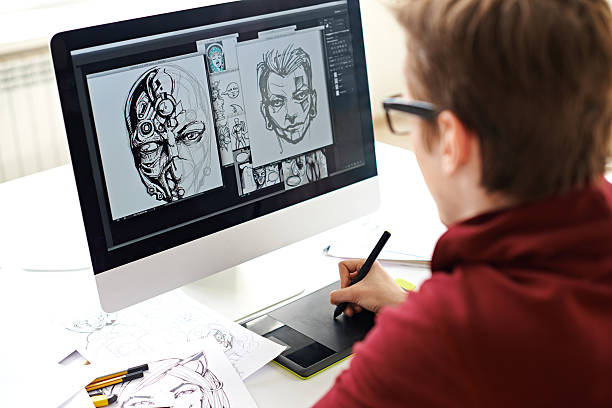 Apart from this, animation techniques are used for creating banner ads, website designing, social media graphics, and many more for directing the viewers' eyes towards the business.
This attraction may result in the success of the business by attaining a great name and market value within the market and among the other businesses offering the same services.
Now, the major concern of users is what are the top and the best three animation software to get the best animation images.
 To help the users, we are going to list the best 3 animation programs in this article. So, if you are also looking for the same then you are at the right place, and go through the information detailed below.
Top 3 Best Three Animation Software
Here is the list of the best animation software that will help users to design and create animations.
AUTODESK MAYA Best Animation Software?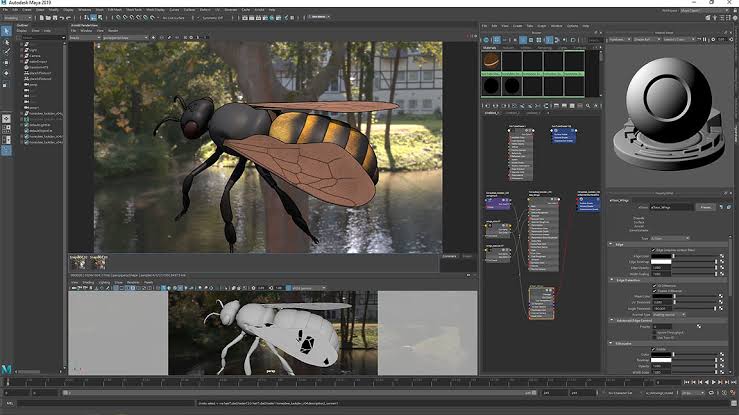 Autodesk Maya, formally known as 'Maya', is one of the most preferable software known as 3D animation, modelling software.
The software is preferably used by the users for creating and designing 3D assets, powerful characters, and complex characters, films, and TV series. The software is based on the natural law of physics.
It helps users in managing the behaviour of virtual objects followed by adding full-motion, dynamic, and dazzling effects to the objects.
Autodesk Maya offers a proper toolset to its users for creating and designing unbelievable animation.
Some of the amazing features of this Maya software include advanced tools for great-looking animation results.
You will get features like procedural and scripted animation effects, Bifrost visual programming environment, in-memory USD stage support and so more.
It will also avail you of USE in the viewport, seamless import and export, open in source and fully customizable, & deformation effects.
System Requirement for Autodesk Maya:
The Autodesk Maya software is executable on all devices i.e. Windows, Mac, and LINUX.
The system requirement for installing the software without facing an error code is as follows:
OPERATING SYSTEM:
Windows: Microsoft Windows 7, Windows 10 Professional, Windows 10 or higher operating system.
Mac: Apple macOS 11.x, 10.15.x, 10.14.x, 10.13.x operating system
LINUX: Red Hat Enterprise 7.3, 7.4, 7.5, 7.6, 7.7 WS operating system
LINUX CentOS 7.3, 7.4, 7.5, 7.6, 7.7 or above operating system
HARDWARE:
CPU: 64-bit Intel or AMD multi-core processor having an SSE4.2 instruction set.
Apple Mac models have an M-series chip.
RAM: 8GB as a minimum, 16 GB is recommended, or above.
Disk Space: 4GB disk space for installing the software.
Pointing: three-button mouse.
Do you need laptop upgrades? Check this list of best budget laptops under $500
Clip Studio Paint Best Animation Software?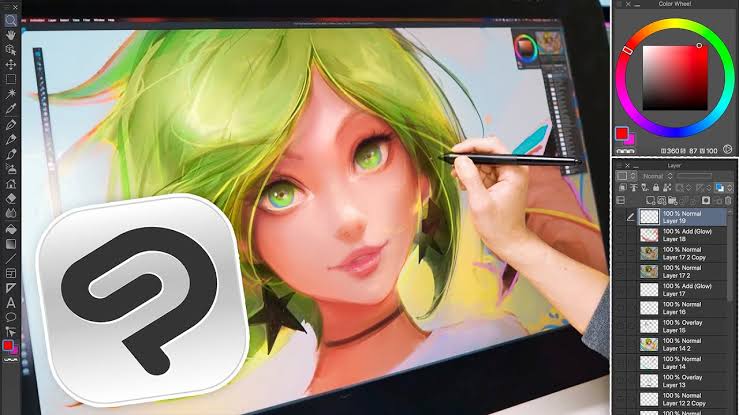 Same as other software it can also be the best software for your animation work.
Clip studio paint has various features and services to give any animation an amazing look.
Users can use this software on Windows, macOS, iPhone, iPad, Galaxy, Android, and Chromebook too.
Using Clip Studio Paint software you can make concept art, character art, illustration, comics and animation with so ease.
The company also includes its free version of this software to give the best trial service for the users.
You can use thousands of customizable brushes to make any change in your animation or art according to you.
The Clip Studio Paint company also does not ask for a high amount of money for this software.
But still using Clip Studio Paint Discount Code you can get some discount on its pricing.
So it does not matter if you have a cheap budget for your animation software, you can easily buy CSP software with so ease.
Features of Clip Studio Paint
Concept art and painting
Character art
AUTODESK 3DS MAX
Comics and manga creation
Various brushes
Easy Animation
Foli layer
Autodesk 3D Max.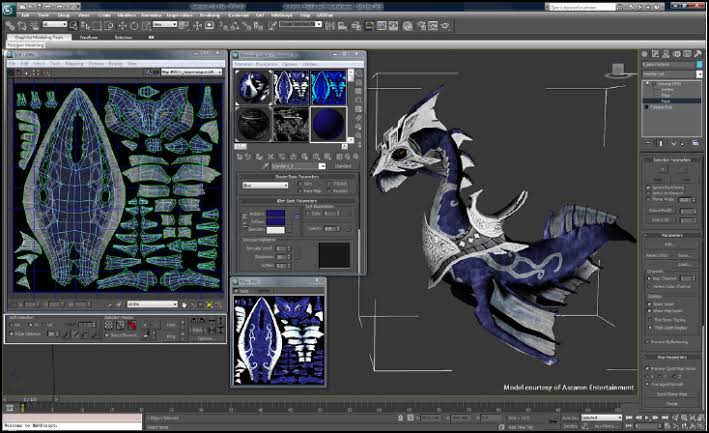 Autodesk 3DS Max, also regarded as 3D Studio or 3D Studio Max, is specially designed professional animation software.
It is used by professional animation creators for creating 3D animations, models, games, and images known as a 3D computer graphics program..
Related Articles
This software is also known as 3D modelling and rendering software that is utilized by the users for creating design visualization, games, and animation.
The software offers a rich and flexible toolset within the user interface that is helpful to create premium designs.
Some of the advanced features of Autodesk 3DS Max include
Massive worlds in Games.
high-quality architectural renderings.
detailed interior and objects.
It can also do additional VFX along with animation, render high-quality scenes, intuitive controls, colour correction tools, interactive light mixing tools, and many more.
The software helps to attain a real-time rendering, detailed 3D walkthroughs, followed by giving a modernized production.
Apart from these, this software also offers modelling capabilities along with flexible plug-in architecture.
All these features help a business to grow in an advanced manner.
Autodesk 3DS Max offers a tremendous set of advanced features to its users.
It includes shaders like ambient occlusion and subsurface scattering, dynamic simulation, particle systems, and so on.
The company also allows you to use the Autodesk Coupon Code to get some discounts and save your money.
However, before making any quick decision let's know its features.
Some major features of Autodesk 3DS Max are as follows:
Data channel modifier
Max creation graph
Advanced wood
Adoption
Polygon modeling
NURBS
Surface tool
Editable patch object
System requirement for Autodesk 3DS Max:
Autodesk 3DS Max is supportive to all Windows devices having the following system requirements to avoid the occurrence of undesired error codes over the device during the software installation:
OPERATING SYSTEM
Windows: Microsoft Windows 10 or above operating system (64-bit).
HARDWARE
CPU: 64-bit Intel or AMD multi-core processor along with the SSE4.2 instruction set.
RAM: 4GB as a minimum while recommended is 8GB or more
Disk Space: 9 GB of free disk space for proper installation.
Pointing Device: three-button mouse.
Conclusion – Best Animation Software
The list of the animation software in the aforementioned article gives a chance to its users to create advanced animations, modelling, into 3D and 2D formats.
All these animation software mentioned above are easily executable upon the entire device including Windows, macOS, and LINUX.
The minimum system requirement with the corresponding software has been detailed in the aforementioned information as well.
Also, go through the information in this article to attain the knowledge associated with the features and advanced tools that are offered by all the software to attain their aim of creating advanced animation, images, simulation, rendering, and modelling designs.
You can continue reading how to create your animation with online cloud-based animations software