Last Updated on 3 months by Komolafe Bamidele
Anyone who has ever seek a real online business that pays might have probably come across the word "Drop Shipping"
Even at that, veery few understands how drop shipping works and how to make money from this online business model.
Drop Shipping have been take by so many newbies to be mini importation business without knowing the real difference.
Mini importation business is quite different from drop shipping even though they both involves marketing of products online.
In this post, I will be talking little about Drop Shipping  and how to get started using the best drop shipping Plugin which makes everything easy since you can get started even with Zero knowledge of how it works,
How to Setup stores and the likes as these have been the major challange newbies do face.
What is Drop Shipping?
Drop Shipping is a kind of online business model where a retailer sell products without having a warehouse, ship of his own, or without even seeing the products for once.
They partner with companies and manufacturers who warehouse the goods and ship to their customers whenever orders are recorded.
Here's how it works in a short explanation:
Customers goes to the retailers online shop to make purchases
The companies/manufacturers package and ship the goods to the customers without the awareness of the retailer.
Drop Shipping is a nice business model since it saves you the stress and cost of owning your personal store or warehouse.
In one of previous Articles I comprehensively explained how dropshipping work with Shopify and step by step guide to setup shopify dropshipping store from scratch with top winning products
I am sure it will be a great way to learn more about dropshipping niche
Is dropshipping same as mini importation business?
In mini importation business, The retailer buys, ship and warehouse the goods and then ship to their customers destinations when they make orders.
But in drop shipping business, you are equally selling products you have never used or seen before as a retailer.
Alidropship Plugin Review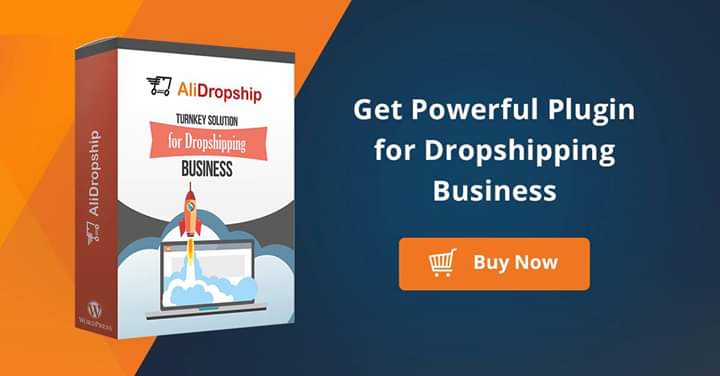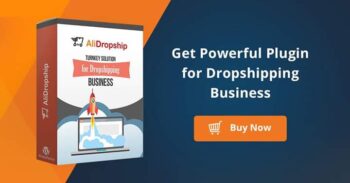 Product Name: Alidropship Woo Plugin
Product Description: Do you want to start drop shipping business today? And you will like to use this powerful plugin to build your professional store, you can use this special link to buy Alidropship Plugin to save 25% off today and apply this coupon so that you will get the Plugin with just $66.75 instead actual plugin Price of $89
Offer price: $66.75
Currency: Usd
Availability: InStock
Auto Product importation

Orders Fulfillment

Functionality

Affordable
Summary
Drop Shipping is a kind of online business model where a retailer sell products without having a warehouse, ship of his own, or without even seeing the products for once.
Comments Rating
( reviews)
It's recorded that many stores who does importation also do drop shipping for certain products.
Is drop shipping a profitable business?
Yes: Drop Shipping is a very profitable business because because you make big gain with little or no expenses.
Mini importation is also a lucrative and profitable business but you need to pay certain fees like cost of shipping, purchase, warehousing and all that.
These are some of the reasons people prefer drop shipping over mini importation.
How to start Drop shipping Business
Some of the basic materials needed to start drop shipping business are: Domain and web Hosting, and Drop shipping plugin.
Though you can start your drop shipping business by setting up your store manually and uploading your products one by one without using any automated drop shipping plugin but that's time consuming when there are many plugins which can help do the work easily.
Among the many drop shipping plugin online, Alidropship is the best and most affordable based on its features as listed below.
Directly import the products automatically from the AliExpress including the images, prices, descriptions, variations, customer reviews, etc.
You can edit the product descriptions and also to add new pictures, texts and videos
Plugin synchronizes with the AliExpress in order to get fresh data from the sellers and also updates all the information automatically
It allows the drop shippers to order the products from the sellers directly and automatically, and it eliminates the need to enter all the data manually
It has a custom dropshipping store development feature
It comes along with a personal support which is lifelong as well as free updates
It comes with over 100 million of products to choose from. It does not the limit the choice of products
After getting your web hosting and domain name and having setup your store, the next step is to install and integrate your drop shipping plugin.
Related Articles
Let me quickly show you how to buy alidropship plugin for $66.75 instead of $89 which is the Default price using a coupon code.
How to Buy alidropship plugin
Visit Alidropship.com and click on the Buy Button. Don't worry, you are buying with a coupon code and you aren't going to pay the original price.
You will enter coupon during checkout to gain discount.
From the next page, fill in your details accordingly to continue with your Checkout.
If you want to buy Hosting alongside with your plugin, you can check the hosting space above otherwise, you can skip that and continue with your checkout.
When you click on Continue to Checkout Button, You will be taken to another page where you can enter you coupon /promotional code.
Use WOO25 as your promotional code and your total price will change from $89 to $66.75.
Now you can process your order. As soon as your payment is successfully, you will be redirected to a download page where you can download your theme for your website use.
You can apply this WOO25 coupon automatically by simply buying through the Url here
Note: You are only making this payment "one Time" Which means, you aren't paying any monthly or Yearly fee for the plugin maintenance after this one.
You will keep getting update for life with full ownership and support.
If you don't know how to setup your website, You can purchase the already made stores through the Alidropship website and their teams will help you setup your website.
Alternatively, you can hire a web designer at your closest to help do the job.
This Plugin don't help you sell your products instead it only helps setup your drop shipping website.
Am saying this because i have read some comments about guys "saying they have set up their websites using alidropship plugin and yet they aren't getting any sale yet"
hope you don't miss our Reviews Posts
Even after setting up your website using this plugin, Till you learn to promote your store to reach the target customers, you still not make sales.
Automatically, while the plugin makes things easy for you, Keep on working in areas of promotion in order to get more sales.
Does the plugin support more than one website?
As soon as you have successfully made payment, you can download and use the plugin on just one website because the license purchased is meant to be used on a single domain name.
If you have plans to create more stores, You may need to buy more licenses.
You can always contact their support to get coupons as an already existing customer. You cannot use one license on multiple websites.